In the golden age of television, one show stood head and shoulders above the rest, rewriting the sitcom playbook and captivating audiences worldwide. You guessed it, Seinfeld.
A beloved series that reigned supreme from 1989 to 1998, it left an indelible mark on pop culture. With nine unforgettable seasons and 180 hilarious episodes, Seinfeld wasn't just a sitcom but a cultural phenomenon.
Promo shot of American television sitcom Seinfeld featuring Michael Richards as Cosmo Kramer, Jason Alexander as George Costanza, Julia Louis-Dreyfus as Elaine Benes, and Jerry Seinfeld as Jerry Seinfeld (Credit: NBC)
But the saga didn't end there. Seinfeld didn't just break records; it generated billions of dollars in syndication, a testament to its timeless humor and enduring appeal. Now, with a show of such magnitude, you might wonder what the Seinfeld cast's bank accounts look like.
Well, the cast was handsomely rewarded during the show's '90s heyday, and many continued to rake in the dough with subsequent TV and movie roles. Thanks to the evergreen presence of Seinfeld on various streaming platforms, their bank balances haven't stopped growing.
Seinfeld stars Jason Alexander, Jerry Seinfeld, Julia Louis-Dreyfus, and Michael Richards pose with their Screen Actors Guild Award for Outstanding Performance by an Ensemble in a Comedy Series on February 22, 1997 (Credit: Featureflash Photo Agency / Shutterstock)
Let's explore how each Seinfeld cast member amassed their wealth after bidding farewell to the sitcom that made them household names and discover where they are now, years after the show's resounding success.
1. Jerry Seinfeld as Jerry Seinfeld – $950 Million Net Worth
Renowned for his razor-sharp observations about the mundane aspects of modern life, Jerry Seinfeld portrayed Jerry Seinfeld, a stand-up comedian navigating the quirks of everyday life in the bustling streets of New York City, surrounded by his eccentric group of friends.
The 69-year-old comedian's distinctive brand of dry humor and impeccable comedic timing effortlessly made him an iconic figure in the world of sitcoms.
Jerry Seinfeld (pictured with wife Jessica Seinfeld) has an outstanding net worth of $950 million (Credit: Abaca Press / INSTARimages)
Since bidding farewell to the Seinfeld era, Jerry hasn't been heavily involved in acting. However, he did take on the role of hosting Comedians in Cars Getting Coffee on Netflix for several years, which undoubtedly contributed to his substantial net worth.
Today, Jerry Seinfeld stands as the wealthiest comedian and cast member of the series, with an estimated net worth of a staggering $950 million. His financial success comes from diverse roles and ventures, serving as a comedian, TV producer, actor, and car collector.
But the bulk of his fortune can be attributed to his role in Seinfeld, where he possesses a remarkable 15% stake in the backend equity of the TV series. This savvy investment has yielded him over $400 million from per-episode salaries and syndication royalties.
2. Larry David as George Steinbrenner – $400 Million Net Worth
Larry David took on the role of George Steinbrenner, the eccentric owner of the New York Yankees. He captured the larger-than-life persona and quirks of the real-life Steinbrenner with uncanny authenticity.
Beyond Seinfeld, the 76-year-old has enjoyed a fantastic career, notably as the writer and star of the critically acclaimed HBO series Curb Your Enthusiasm.
Larry David played George Steinbrenner, and he has an impressive $400 million net worth (Credit: Faye Sadou / Media Punch / INSTARimages)
Larry's distinctive brand of humor and unapologetic approach to social situations have made him a beloved figure in the world of comedy. His quick wit and hilarious anecdotes have also left audiences in stitches during his memorable appearances on late-night talk shows.
The comedian's talents extend to the film world, with notable roles in movies like Woody Allen's Whatever Works and the Farrelly brothers' reboot of Three Stooges.
With a career spanning television, film, and late-night comedy, Larry David has accumulated a substantial net worth of $400 million.
3. Julia Louis-Dreyfus as Elaine Benes – $250 Million Net Worth
Julia Louis-Dreyfus brought Elaine Benes to life on the iconic sitcom. As one of the four main cast members, who contributed to the show's monumental success, her portrayal of Elaine Benes, a quirky and independent woman, quickly endeared her to fans.
But her post-Seinfeld career has been nothing short of remarkable. The You People star ventured into television again, notably portraying Selina Meyer in HBO's Veep.
Julia Louis-Dreyfus portrayed Elaine Benes and has a net worth of $250 million (Credit: Janet Mayer / Startraksphoto)
Her portrayal in this role earned her six consecutive Emmy wins and seven straight nominations for Outstanding Lead Actress in a Comedy Series.
In addition to her television success, the 62-year-old has been recognized globally. In 2016, she was named one of Time magazine's 100 Most Influential People and was honored with the prestigious Mark Twain Prize for American Humor in 2018.
Throughout her career, Julia Louis-Dreyfus has made her fortune primarily as an actress, with her latest venture in the Marvel Cinematic Universe portraying Valentina Allegra de Fontaine significantly contributing to her wealth. As of 2023, her net worth is an impressive $250 million.
4. Jason Alexander as George Costanza – $50 Million Net Worth
Jason Alexander embodied the role of George Costanza on the sitcom. His character was a constantly agitated individual who perpetually found himself in absurd and comical situations, providing endless laughs throughout the show's nine-season run.
The 63-year-old's portrayal of George Costanza in 171 episodes made him one of the most recognizable actors on Seinfeld. His stellar performance garnered seven consecutive Emmy nominations, a testament to his exceptional talent.
Jason Alexander played George Costanza, and he has a $50 million net worth (Credit: Janet Mayer / Startraksphoto)
Beyond the small screen, he lent his voice to the character Hugo in the animated classic The Hunchback of Notre Dame and appeared in the beloved film Pretty Woman in 1990.
Jason is also a devoted lover of theater, boasting of a Tony Award, which he earned for his work in "Jerome Robbins' Broadway," and has served as the artistic director of Reprise! Broadway's Best in Los Angeles. This involvement in the theater world has undoubtedly added to his net worth, which currently stands at $50 million.
5. Michael Richards as Cosmo Kramer – $30 Million Net Worth
Michael Richards played Cosmo Kramer, giving life to the eccentric neighbor of Jerry Seinfeld, captivating audiences with his wild entrances and unique mannerisms.
During his tenure on Seinfeld, the 74-year-old brought life to Cosmo in a remarkable 170 episodes, earning an impressive $600,000 per episode in the later seasons.
Michael Richards portrayed Cosmo Kramer and has a net worth of $30 million (Credit: NBC)
Michael's comedic genius earned him critical acclaim and a loyal fanbase, solidifying his place as one of the most unforgettable characters in the annals of television. However, his career took an unfortunate turn in 2006 when he was caught in a video unleashing a racist tirade, leading to a significant setback.
While Michael Richards has made appearances on television since his Seinfeld days, he has yet to be able to reclaim the same level of success, and his reputation remains marred by the 2006 incident.
On November 18, 2004, in New York, Jerry Seinfeld (with a net worth of $950 million), Julia Louis-Dreyfus (net worth of $250 million), and Michael Richards (net worth of $30 million) celebrated the DVD release of Seinfeld (Credit: Bill Davila / Startraksphoto)
Nevertheless, with a respectable net worth of $30 million earned primarily from being an actor and comedian, he doesn't necessarily need to pursue work anymore.
6. Jerry Stiller as Frank Costanza – $14 Million Net Worth
Jerry Stiller's remarkable career included a memorable stint on the sitcom, where he portrayed Frank Costanza in 24 episodes. He joined the show in 1993, making sporadic appearances in a recurring role.
His journey to fame began as part of the comedy duo Stiller and Meara alongside his long-time wife, Anne Meara. This partnership propelled him to initial recognition.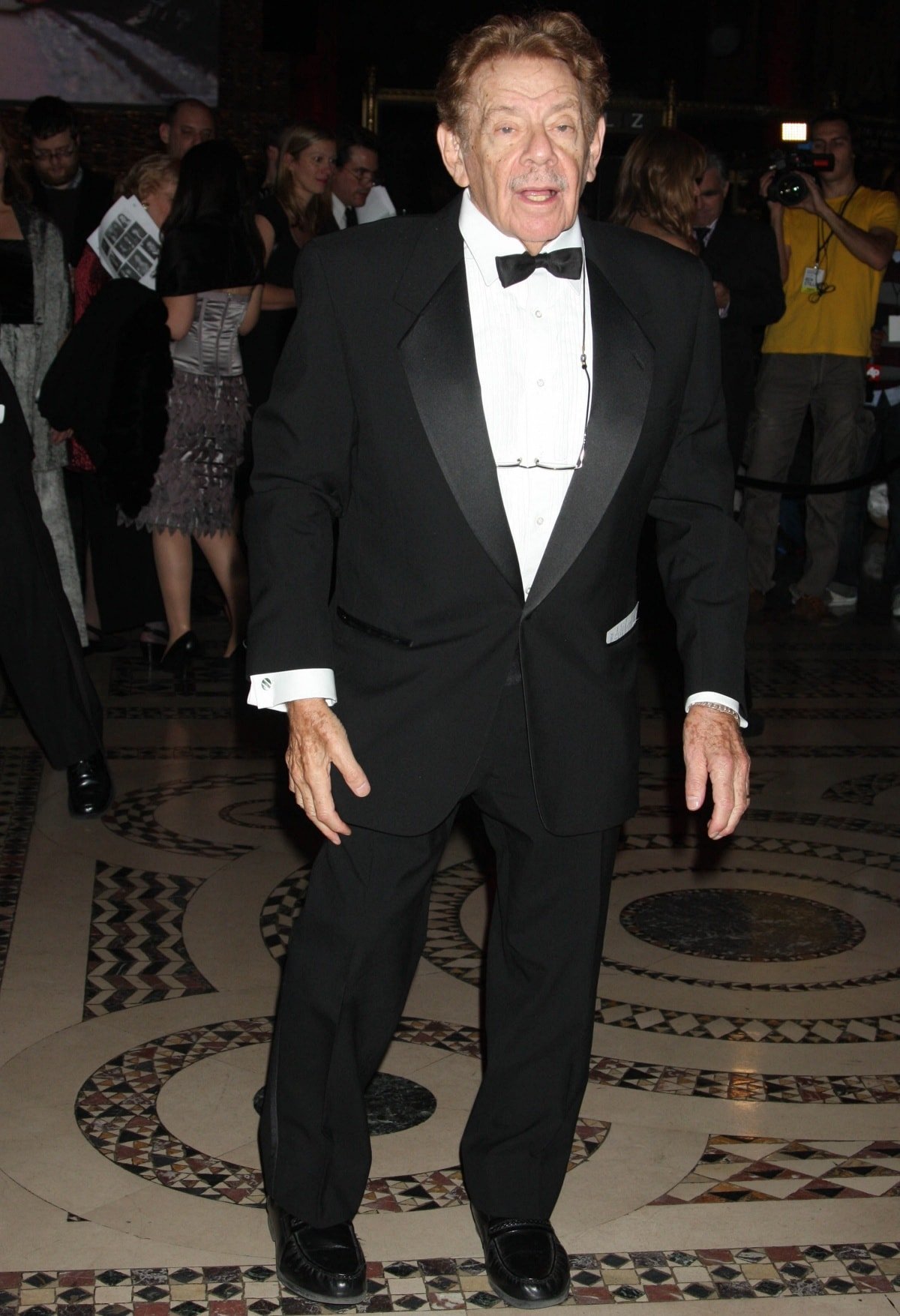 Jerry Stiller played Frank Costanza and had a net worth of $14 million (Credit: Roger Wong / INFphoto)
However, he experienced a significant resurgence in popularity, thanks in part to his son, Ben Stiller, and his iconic portrayal of Frank on Seinfeld.
In addition to his television work, Jerry appeared alongside his son in several movies, including Zoolander, Heavyweights, and Hot Pursuit.
While Seinfeld contributed significantly to his earnings, his net worth before passing in 2020 was estimated at $14 million. He left a lasting legacy when he died on May 11, 2020, at age 92, and had the good fortune of enjoying a long and fulfilling life.
7. Wayne Knight as Newman – $8 Million Net Worth
In 1992, Wayne Knight added laughter to the screen by taking on the role of Newman, Jerry's nemesis and neighbor. His elaborate schemes and manipulative antics often threw Jerry's life into comical chaos, bringing an intriguing mix of tension and humor to the show.
Beyond Seinfeld, the 68-year-old's distinctive voice and versatile talent have landed him roles in numerous blockbuster movies. Notably, he portrayed Officer Don Orville in the TV series 3rd Rock from the Sun from 1996 to 2001.
Wayne Knight portrayed Newman, and he has an estimated net worth of $8 million (Credit: Roger Wong / INFphoto)
While not a megastar, Wayne has left an indelible mark in the entertainment industry. His appearances in films such as Dirty Dancing, Jurassic Park, and Space Jam have solidified his presence in Hollywood.
With a net worth estimated at $8 million amassed primarily through his work as a film and television actor, Wayne Knight's enduring success in acting is nothing to scoff at.
8. Estelle Harris as Estelle Costanza – $5 Million Net Worth
Estelle Harris brought George Costanza's mother, Estelle Costanza, to life, capturing the essence of a nagging, overbearing mother with remarkable precision. Fans will undoubtedly remember her distinctive squeaky voice and memorable lines like "You got ketchup on it!"
She had a prolific career as an American star, voice actress, and comedian, with over 100 credits to her name. Her versatility allowed her to explore roles in the Star Trek: Voyager series and the 1995 television movie The West Side Waltz.
Estelle Harris played Estelle Costanza and had an estimated net worth of $5 million (Credit: Tony DiMaio / Startraksphoto)
In addition to her role as Estelle in Seinfeld for 27 episodes between 1992 and 1998, Estelle voiced Mrs. Potato Head in the beloved Toy Story franchise and portrayed Muriel in The Suite Life of Zack & Cody.
Tragically, she passed away in 2002 at the age of 93. Just before passing, she reprised her role as Mrs. Potato Head in Toy Story 4.
Her net worth at the time of her death remained an estimated $5 million, reflecting her enduring legacy in the entertainment world.
9. Liz Sheridan as Helen Seinfeld – $1 to $5 Million Net Worth
Liz Sheridan is best known for portraying Helen Seinfeld, Jerry's doting mother. Despite living far away from Jerry's character, she left a lasting impression in just 21 out of 180 episodes.
Before gracing the screens, Liz was a versatile talent with a background in dance and singing. Her career spanned multiple decades and encompassed work in television and theater.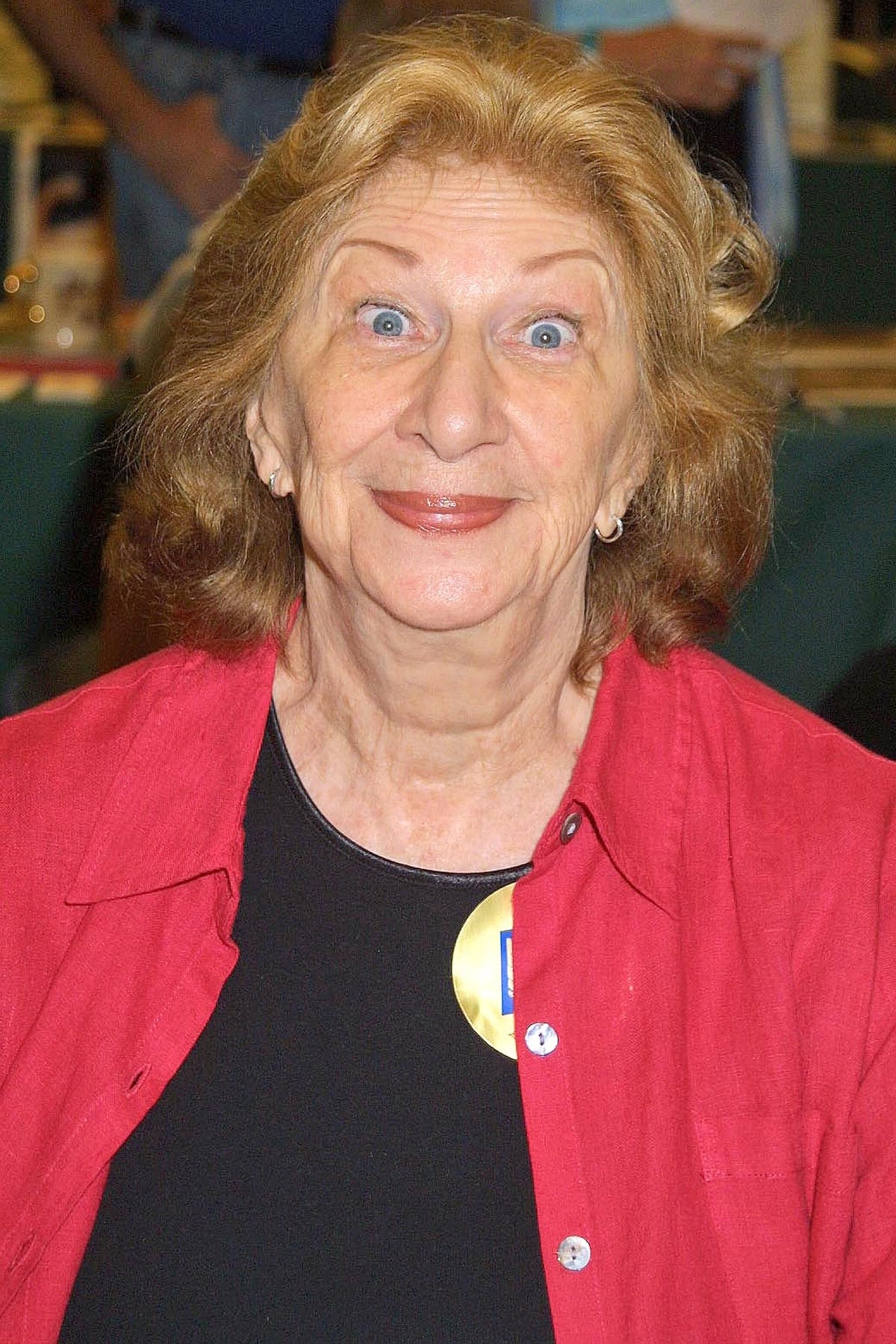 Liz Sheridan portrayed Helen Seinfeld and had an estimated net worth that ranged from $1 million to $5 million (Credit: Marty Hause / Startraksphoto)
Following the conclusion of Seinfeld in 1998, Liz continued to work in various TV shows and movies. Notable credits include a guest appearance in the crime drama Numb3rs and a voice role in the animated sitcom American Dad!
Her estimated net worth ranged from $1 million to $5 million, primarily from her film and TV actress earnings. Sadly, Liz Sheridan passed away at the age of 93 in 2022.
10. Heidi Swedberg as Susan Ross – $300 Thousand Net Worth
Heidi Swedberg played George Costanza's fiancée, Susan Ross, on Seinfeld. She had a recurring role that spanned 27 episodes during the fourth and seventh seasons of the show.
Her character met a famously bizarre demise in the seventh season finale after licking toxic envelopes, a moment that stirred considerable controversy.
Heidi Swedberg (pictured with Jason Alexander as George Costanza) played Susan Ross, and she has a net worth of $300 thousand (Credit: NBC)
Regardless of her controversial departure, the 57-year-old's time on Seinfeld was financially rewarding. While her net worth may not match the astronomical figures of some of her Seinfeld co-stars, $300,000 is still a substantial sum.
After her Hollywood career, Heidi transitioned to a different path. Today, she teaches music and showcases her musical talents by singing and playing the ukulele in her two bands, Heidi Swedberg & The Sukey Jump Band and The Smoking Jackets.