The British Fashion Awards bring out some of the best fashionistas around. Many attendees hid their shoes with long gowns, but others showed their footwear off (luckily for us). Here are our top 5 shoe styles. Which design is your favorite?
1. Stella Tennant in Alexander McQueen
It only seems right to wear a British designer to the British Fashion Awards, and supermodel Stella didn't disappoint. She chose to wear a full spring 2014 look by Alexander McQueen. Not many people could pull off a mixture of a revealing harness top, a peplum blazer, and kilt-fronted trousers, but Stella did it.
Her architectural platform sandals are one of the craziest shoe styles we've ever seen. It's impossible to describe how snakeskin leather, red cutout plastic, and marbled detailing have been combined to create a truly incredible pair of shoes. But that's the magic of the works of art that Alexander McQueen produces. You have to see them to believe them.
Stella Tennant at the 2013 British Fashion Awards in London on December 2, 2013
They come in a huge variety of colors and will probably go down in fashion history, so get your hands on a pair if you can.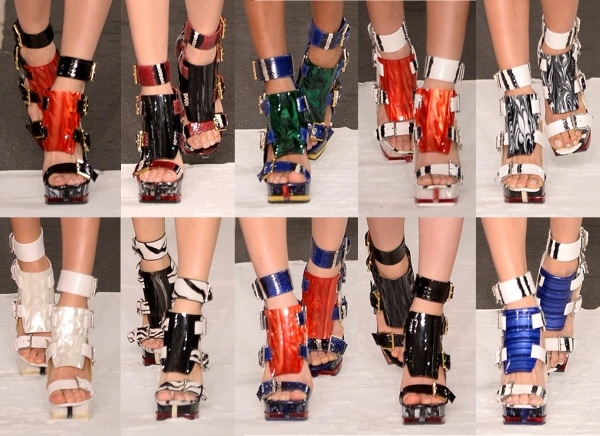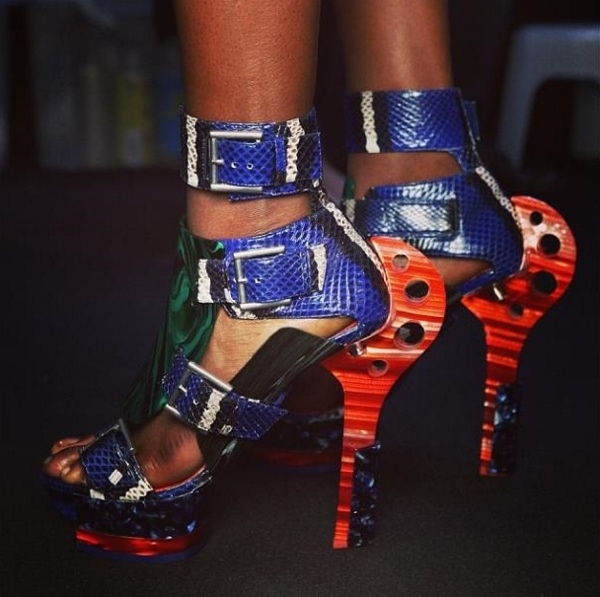 Alexander McQueen's creative spring 2014 sandals
2. Laura Bailey in Charlotte Olympia
The American actress looked like a Disney princess in a long pink dress by Roksanda Illincic. She followed the girly theme with her white Charlotte Olympia sandals. The "Rising Star" style has crystal star-embellished chunky heels and platforms, along with dainty ankle straps. Laura's white version is unavailable, but you can opt for a tougher look with a suede black-and-gold pair at Nordstrom.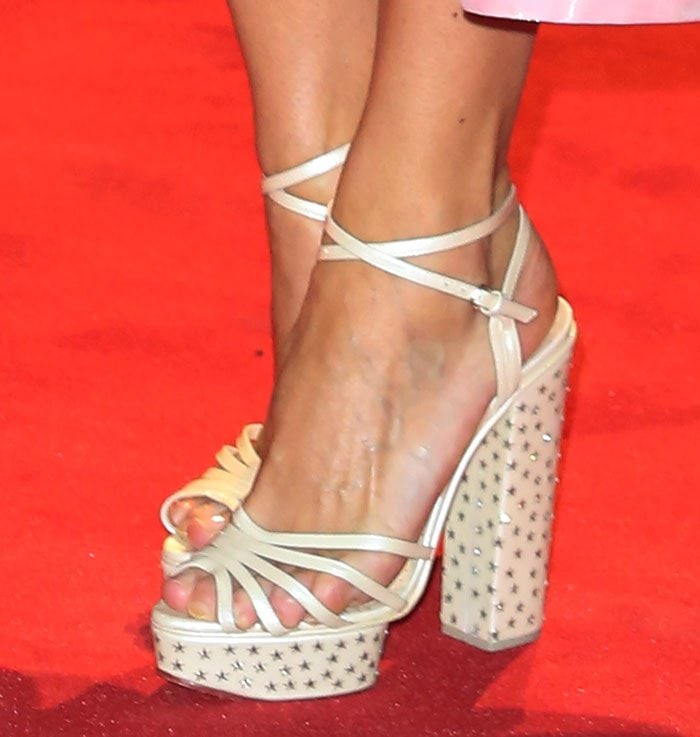 Laura Bailey at the 2013 British Fashion Awards in London on December 2, 2013
Laura Bailey "Rising Star" Sandals, $1,388 at Nordstrom
3. Alexa Chung in Burberry Prorsum
The British style icon stuck to her signature look in a super short dress. Her pale pink Stella McCartney strapless dress is from the brand's fall 2013 collection and has been modernized with embroidery and a structured sweetheart neckline.
Alexa added a pair of Burberry Prorsum silk-satin wedge pumps to finish off her outfit. These spring 2013 beauties feature chic pointy toes, ankle straps, and high back.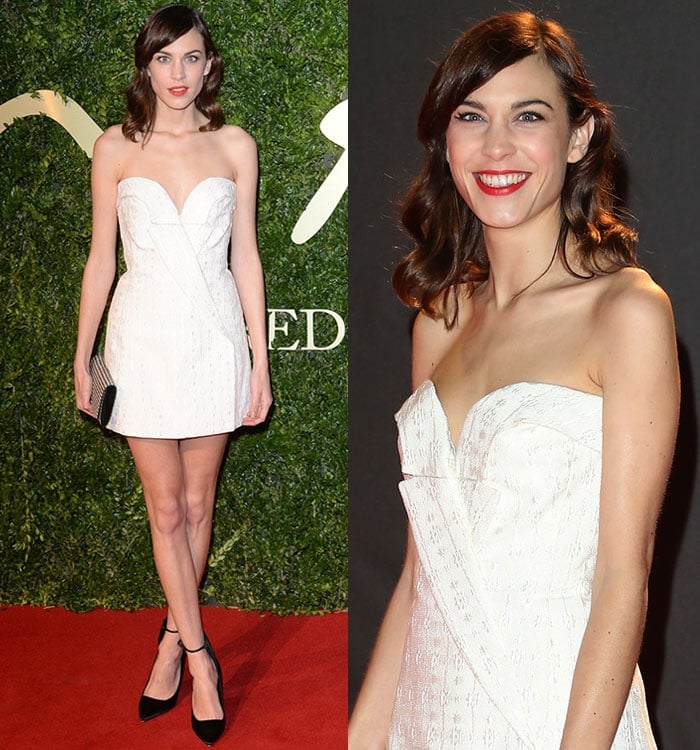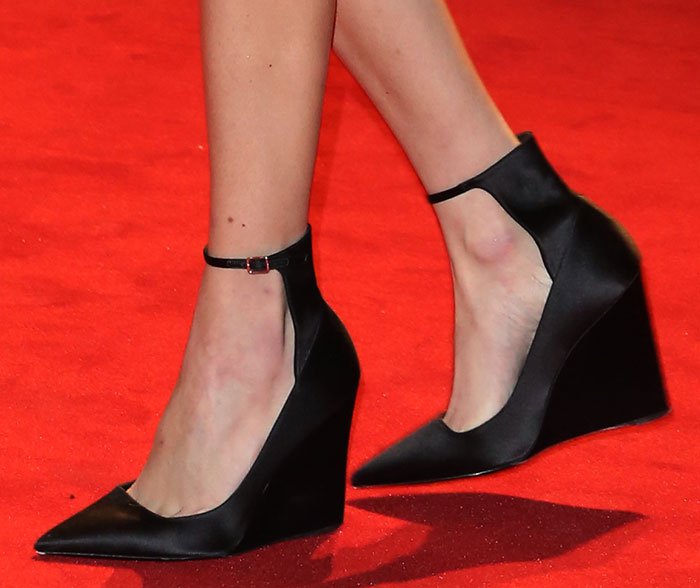 Alexa Chung at the 2013 British Fashion Awards in London on December 2, 2013
4. Susie Lau in Nicholas Kirkwood for Pollini
A top blogger, Susie of Style Bubble, stayed away from heels and opted for Nicholas Kirkwood for Pollini platform creepers. These shoes managed to hold their own alongside Susie's attention-grabbing gold coat. White studs and marbled monochrome platforms make these shoes a major style staple for the new season.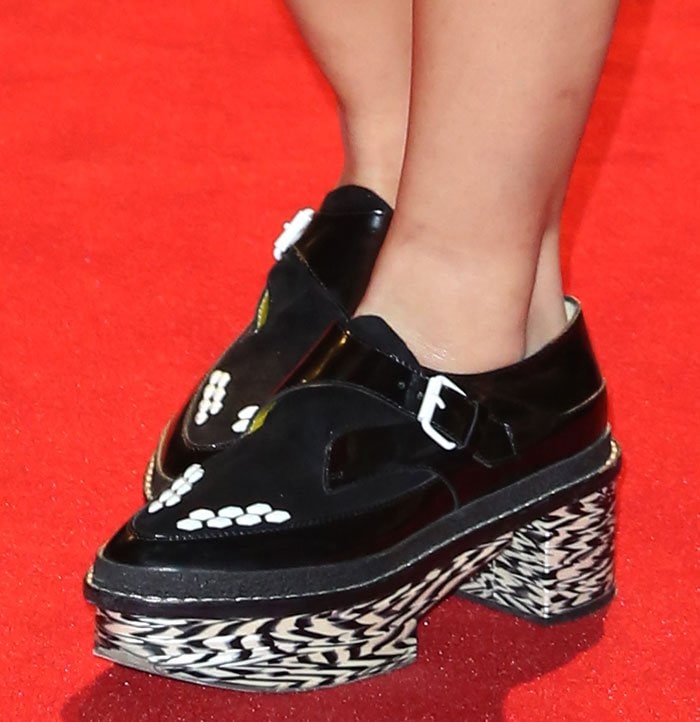 Susie Lau at the 2013 British Fashion Awards in London on December 2, 2013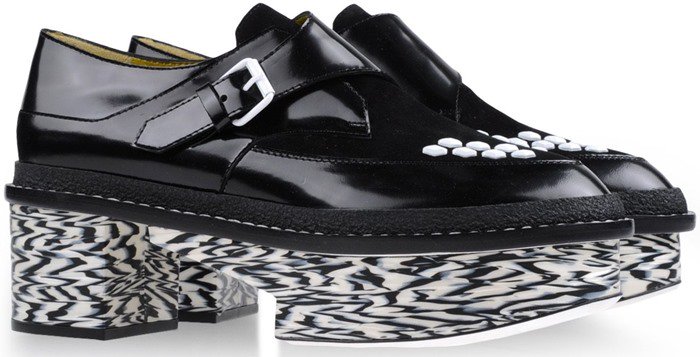 Nicholas Kirkwood for Pollini Platform Creepers, $896 at Farfetch
5. Simone Rocha in Simone Rocha
Up-and-coming designer Simone Rocha wore a bubblegum pink dress and a matching jacket from her own fall 2013 collection. She naturally chose to wear her own shoe design, too, and was a breath of fresh air in black patent platform loafers. The most interesting detail of her unusual flats has to be the see-through plexiglass block heels.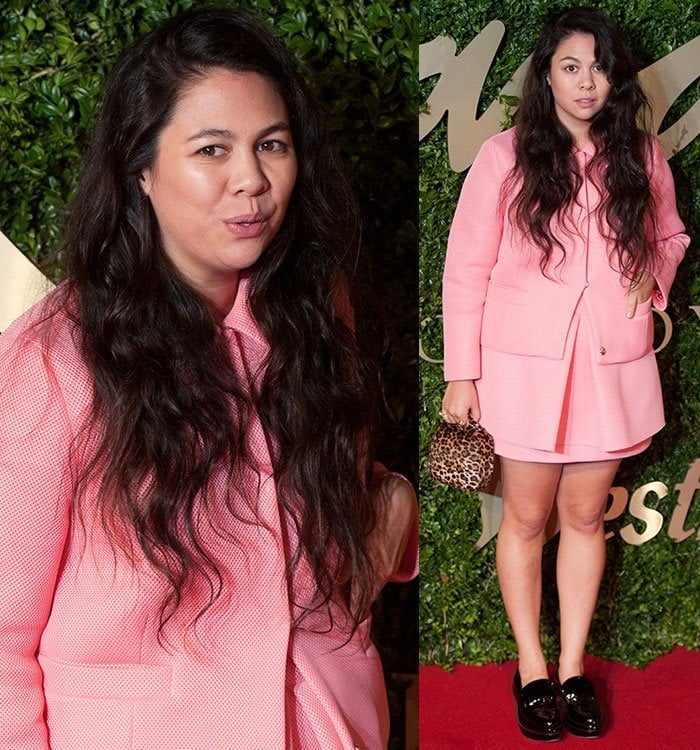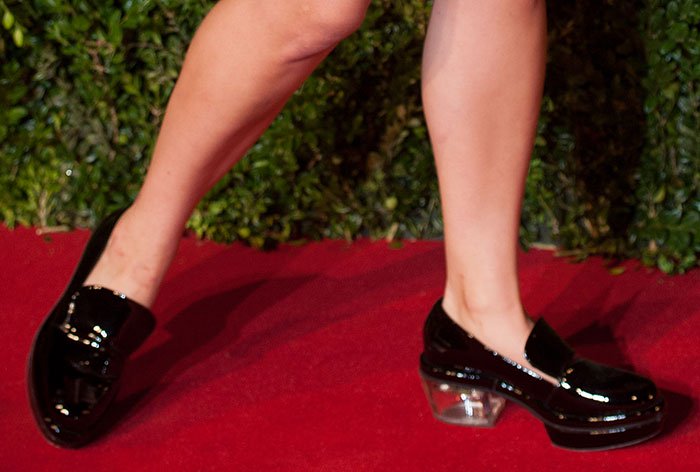 Simone Rocha at the 2013 British Fashion Awards in London on December 2, 2013
You can buy a pair of your own in a nude color or pink glitter if you're feeling a little braver.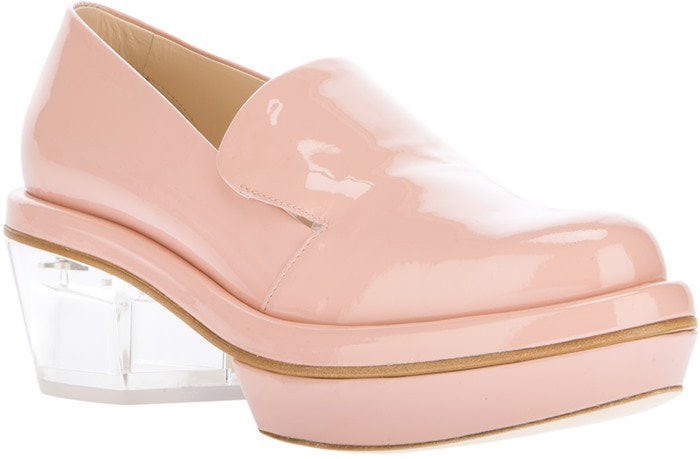 Nude Simone Rocha Platform Loafers, $572 at Farfetch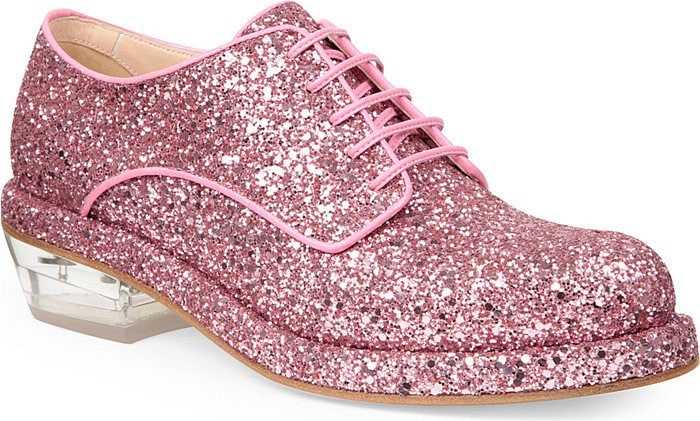 Pink Glitter Simone Rocha Platform Loafers, $590 at Farfetch
Credit: Daniel Deme/Lia Toby/WENN, Alexander McQueen, Alexander McQueen's 
Twitter, Alexander McQueen's Instagram