You would think that one of the world's most high-profile celebrities would don the most lavish of designer duds for a first-time meeting-of-the-parents. But, not Taylor Swift!
Taylor was spotted out in England to meet Tom Hiddleston's mom looking like an ordinary person. Cue gasps here.
Taylor Swift and new boyfriend Tom Hiddleston enjoy a romantic walk on the beach near Lowestoft in Suffolk, England on June 26, 2016
No sharply tailored coats here – Taylor opts for a mediocre look to meet Tom's mom
Taylor actually looks pretty good here but since we're so used to having her glam team fix each loose strand on her head, this is a sight we're not used to seeing.
The pop icon wore a white knit sweater with a pair of Black Orchid "Black Jewel" mid rise jeggings in Malaga Wine. Taylor put up her disheveled hair in a "Myna" headband by Free People and clutched a Rebecca Minkoff "Mara" saddle bag. Her outfit was topped with a quilted black jacket. She finished her look with a pair of Le Chameau "Chasseur" boots, perfect for strolling England's green countryside.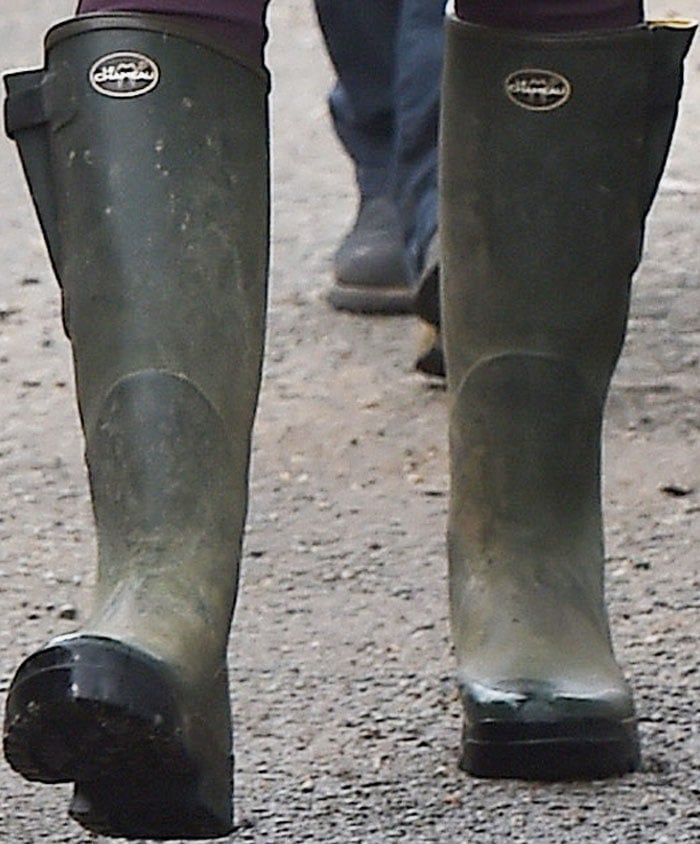 Not exactly glamorous – Taylor keeps out beach sand in the Le Chameau 'Chasseur' boots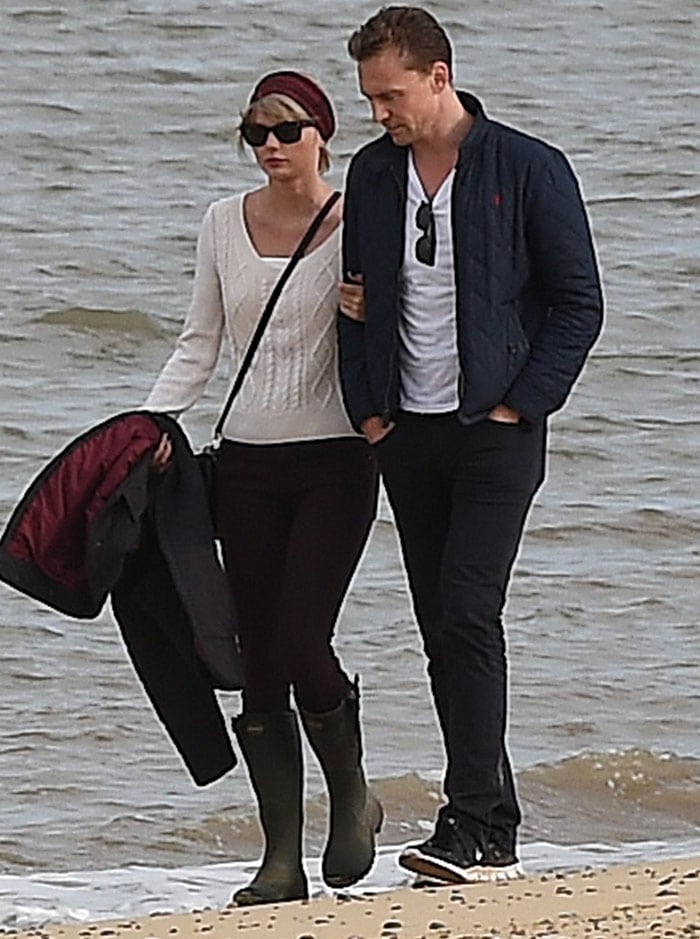 Taylor clings on to her new man as they take a romantic stroll along the beach
If anything, it looks like Tom's mom is pretty down-to-earth, which might be why Taylor dressed so casually for the encounter. The trio were spotted along with some of Tom's friends enjoying a casual stroll on the beach.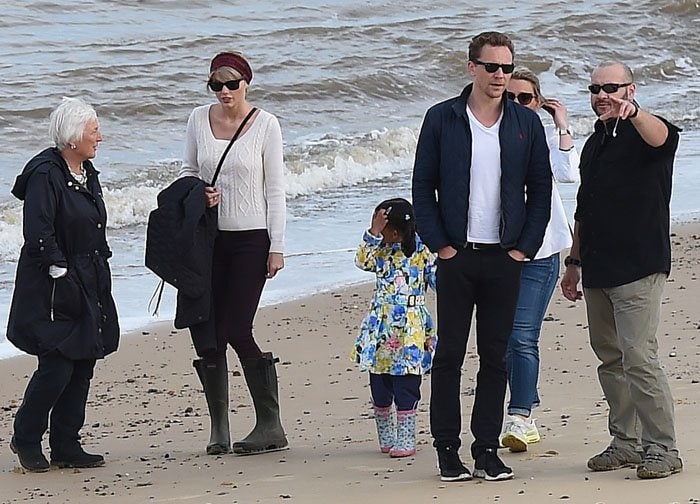 Taylor spent the afternoon in England with Tom's mother as well as some of his friends
Check out the rest of the couple's photos of their England weekend with Tom's mom below.
If you're sand-conscious and out for a stroll with your significant other, Taylor's Le Chameau "Chasseur" boots are actually a pretty good footwear option. Grab a pair at Amazon or 6pm.
Le Chameau "Chasseur" Boots, $110.06 – $500.00 at Amazon or 6pm
Credit: Will Alexander / WENN