Renée Zellweger is playing the titular role of Pam Hupp in the crime drama TV series The Thing About Pam.
The limited six-episode true-crime series is a detailing of the 2011 murder of Betsy Faria, which resulted in the conviction of her husband Russ Faria.
The conviction was later overturned, and Pam Hupp was charged with the first-degree murder of Betsy Faria in 2021.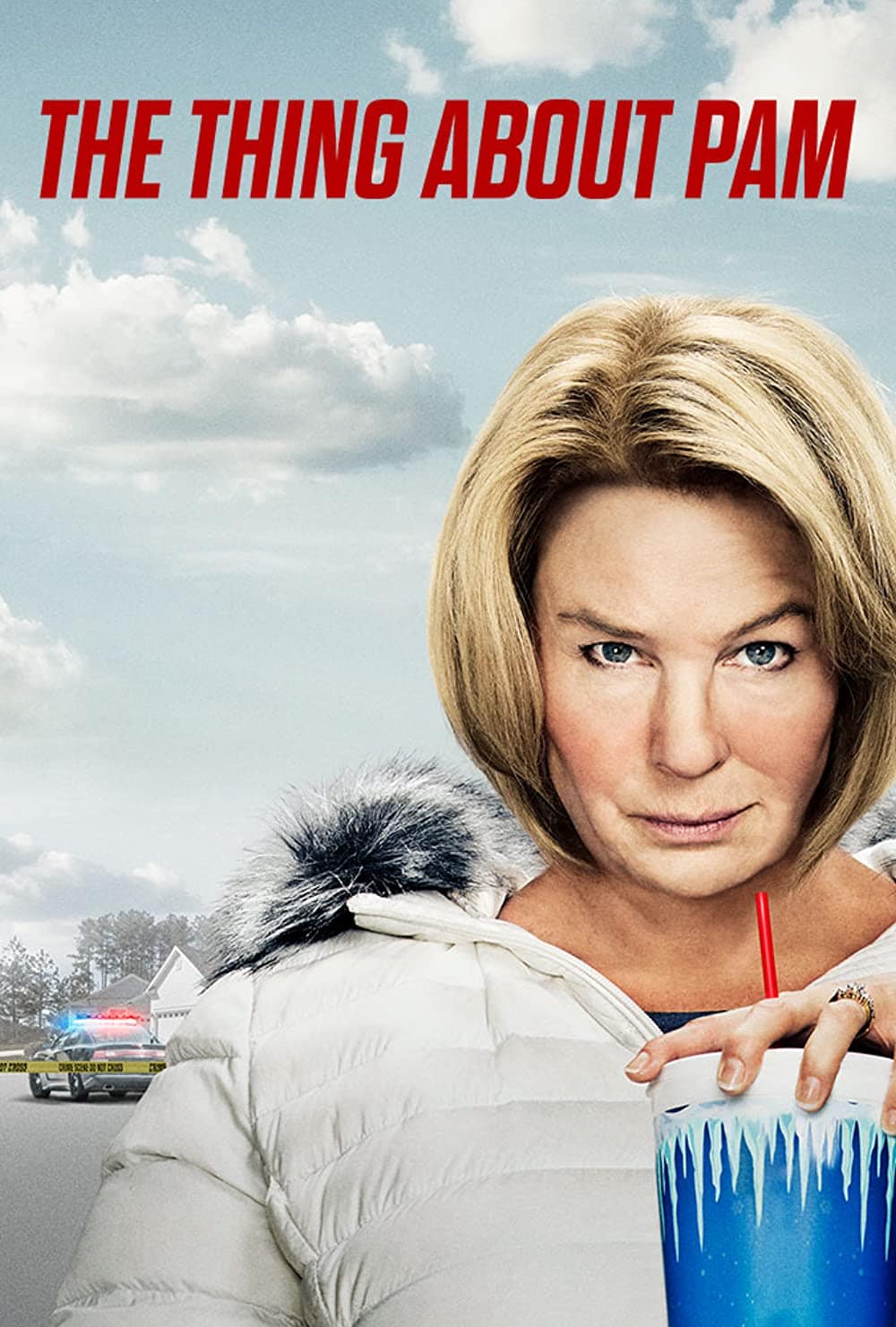 Renée Zellweger transforms into murderer Pam Hupp in the new NBC true-crime series The Thing About Pam (Credit: NBC)
Last week, the 52-year-old actress was busy on the promo trail in New York City for her new NBC show.
Opting for a classic lady boss look, Renée suited up for the red-carpet premiere held at the Maybourne Hotel in Beverly Hills California.
She highlighted her slim figure in a black suit, composed of a pair of pleated ankle-length trousers and a matching short blazer, and wore nothing underneath for a hint of sultry vibe.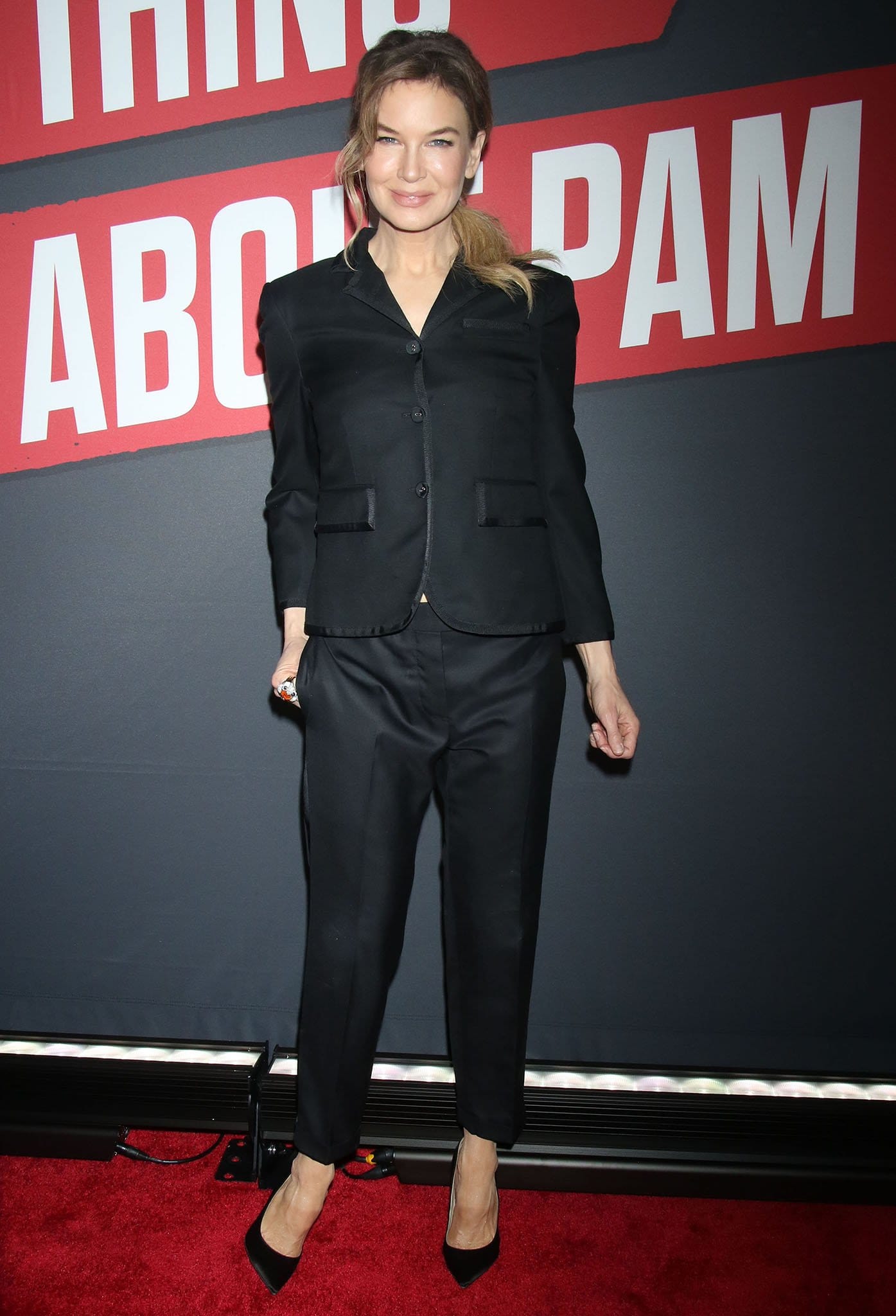 Renée Zellweger suits up for The Thing About Pam premiere in New York City on March 7, 2022 (Credit: ROGER WONG / INSTARimages)
Keeping the look simple but chic, Renée accessorized with a bejeweled cocktail ring and slipped her feet into a pair of pointed-toe black pumps for a streamlined look.
Rumored to have had plastic surgery, she styled her wavy blonde tresses in a side-parted low ponytail with a few loose strands on one side and wore soft makeup with a hint of eyeliner and pink lipstick.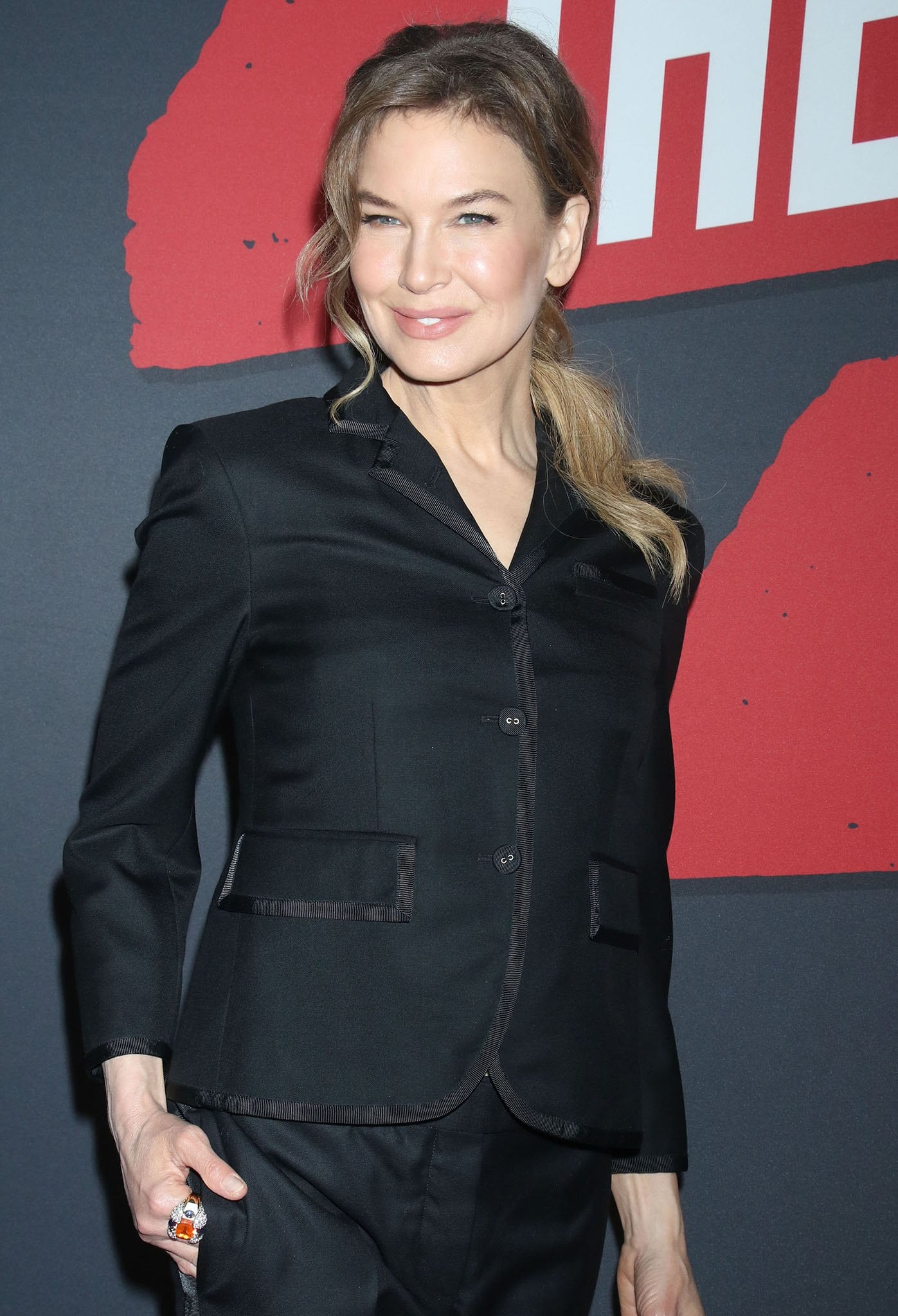 Renée Zellweger ties her tresses into a side-parted low ponytail and wears soft pink makeup (Credit: ROGER WONG / INSTARimages)
Earlier in the day, last year's Oscar's Best Actress was pictured in a sleek black double-breasted coat with a leopard-print satin lining outside her hotel on her way to The Tonight Show Starring Jimmy Fallon to discuss her new TV series.
Renée Zellweger leaving her NYC hotel in a leopard-lined coat for an appearance on The Tonight Show Starring Jimmy Fallon (Credit: Roger Wong / INSTARimages)
She revealed a few details on her transformation for the role, saying she was allergic to the adhesive on the prosthetics.
"By the time you get it on, you're so excited, and you stand there and then you go 'Oh wait. I think I'm allergic to this,'" she said laughingly. "I was so allergic to the adhesive, it was hilarious. Y'all, lots of Benadryl. Lots of Benadryl," she added.
Once in the studio, the award-winning actress took off her elegant outerwear to reveal her glittery gold mini dress from Dolce & Gabbana. It has a strapless neckline with a ruched bodice and a straight hem that fell right to her knees.
The Bridget Jones's Diary star skipped the jewelry, save for a statement black and red ring, and donned a set of tortoiseshell amber cat-eye sunglasses en route to the studio.
She styled her hair in the same low ponytail and finished off her look with a pair of Jimmy Choo "Anouk" pumps in metallic gold that you can buy at Farfetch and Mytheresa.
Renée Zellweger pairs her coat with Jimmy Choo Anouk pumps in metallic gold (Credit: Roger Wong / INSTARimages)
On Monday morning, Renée made an appearance on the Today Show, where she revealed that she once snuck into the University of California, Los Angeles to study international law while on a break from show business.
"[I] went to school. I snuck into UCLA for a little while and did some public policy."
"[I am] just really interested in politics. It's one of my favorite things," she explained, adding, "I'll bore you to death at a dinner party. I really will."
The Judy actress said she took a six-year hiatus from acting to "grow as a person" and "learn [some things] that were not related to work."
Renée Zellweger in Max Mara sweater, orange pants, and black coat ahead of her appearance on the Today Show (Credit: Roger Wong / INSTARimages)
For the interview, Renée wore a black V-neck sweater, which she tucked into a pair of bright orange cropped trousers from Italian fashion brand Max Mara.
She was spotted layering up her chic outfit with a long black coat while leaving her NYC hotel ahead of her TV appearance.
As for her accessories, Renée styled with a cocktail ring, tortoiseshell cat-eye sunglasses, and a pair of pumps in a deep orange colorway.
Renée Zellweger pairs her orange trousers with deeper orange pointed-toe pumps (Credit: Roger Wong / INSTARimages)