After playing a real, live human being in the animated "Alvin & the Chipmunks: The Road Chip," Bella Thorne finally got to lend her voice to an animated character: Cora Veralux of "Ratchet & Clank."
The 18-year-old made an appearance at the 2016 WonderCon to promote "Ratchet & Clank," and took a minute to talk about what she loved most about working on the animated film.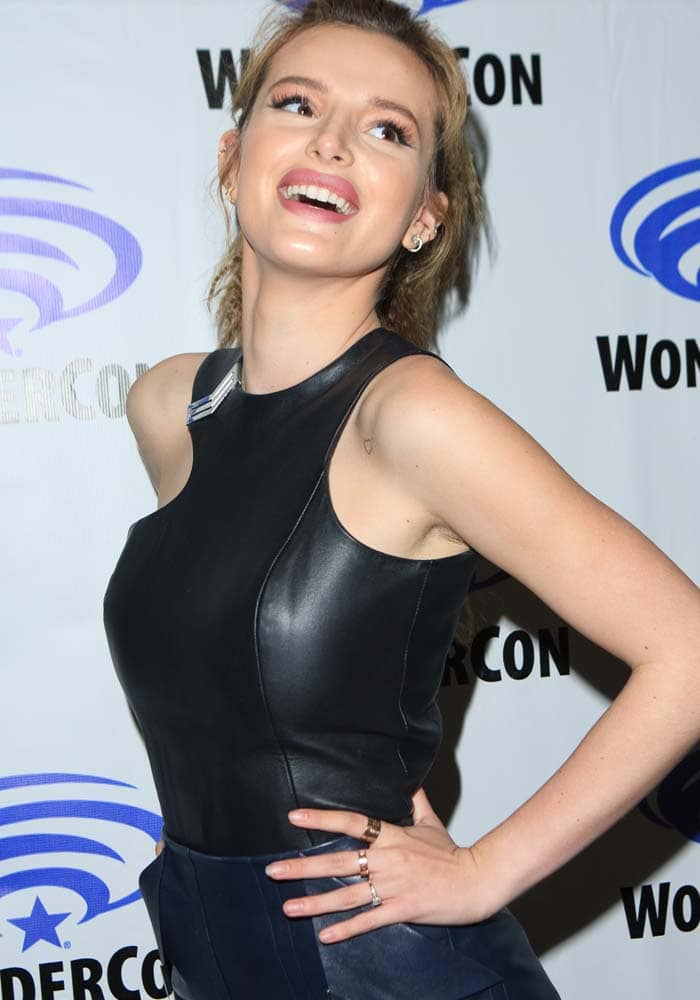 Bella Thorne crimps her hair at 2016 WonderCon as she promotes her new project "Ratchet & Clank" March 25 at theLos Angeles Convention Center
Bella showed up in a full leather outfit. She paired a black leather halter top with a navy Mugler mini skirt.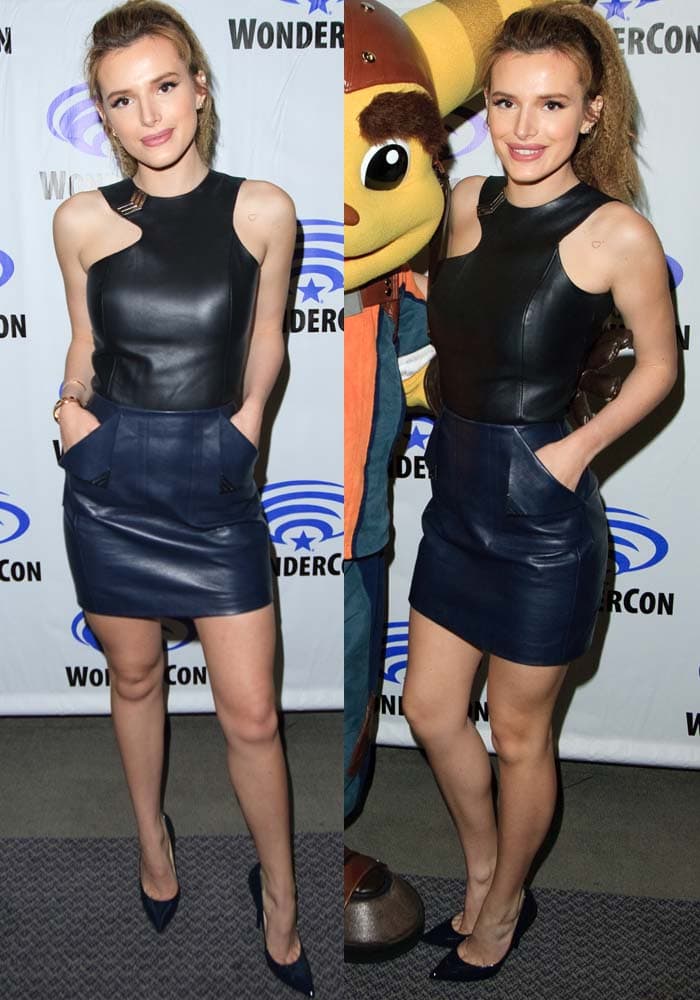 Bella Thorne wears a black leather halter top with a navy leather Mugler mini skirt
The teenager capped off her outfit with a navy pair of Jimmy Choo "Abel" pumps.
Bella Thorne's feet in navy Jimmy Choo pumps
Bella also seemed to sport a brand new tattoo: A tiny heart located on the front of her shoulder, just under her collar bone.
Bella said her favorite part about playing Cora was the opportunity to act as a tough character, since she doesn't get to play too many tough roles.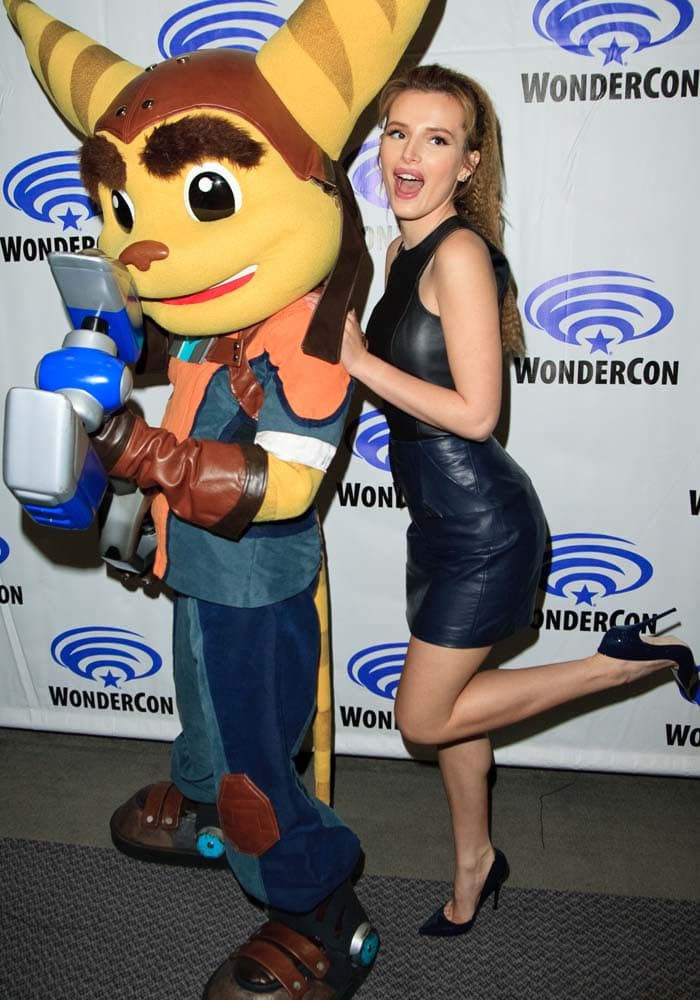 Bella Thorne poses with a Ratchet mascot as she promotes her latest animated film, "Ratchet & Clank"
While Bella isn't much of a tomboy, the actress said she enjoyed tapping into her masculine side for the film.
Navy blue is the new black. You can grab Bella's Jimmy Choo "Abel" pumps in patent navy blue at Saks Fifth Avenue.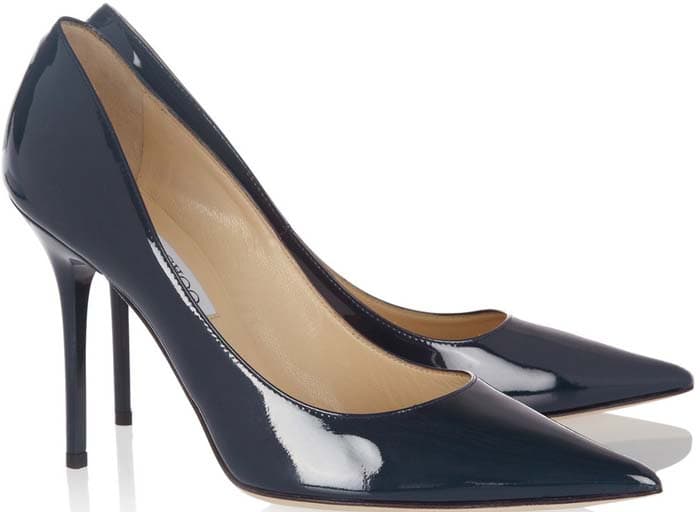 Jimmy Choo "Abel" Patent Leather Pumps in Navy, $595 at Saks Fifth Avenue
Credit: Tony Forte / WENN