After playing a real, live human being in the animated "Alvin & the Chipmunks: The Road Chip," Bella Thorne finally got to lend her voice to an animated character: Cora Veralux of "Ratchet & Clank."
The 18-year-old makes an appearance at the 2016 WonderCon to promote "Ratchet & Clank," sharing what she loved most about working on the animated film.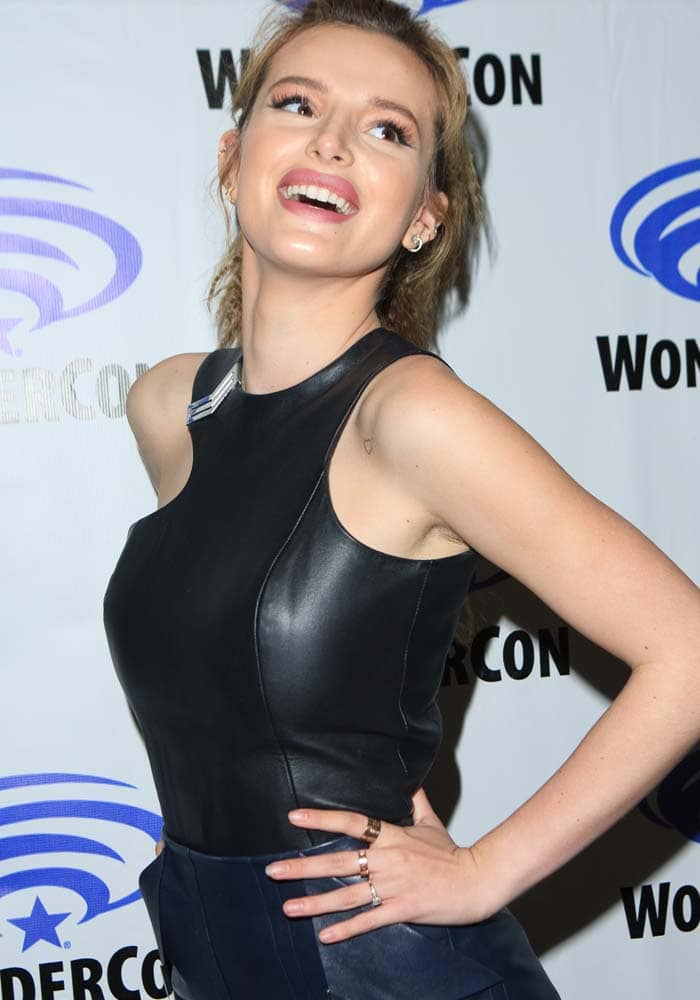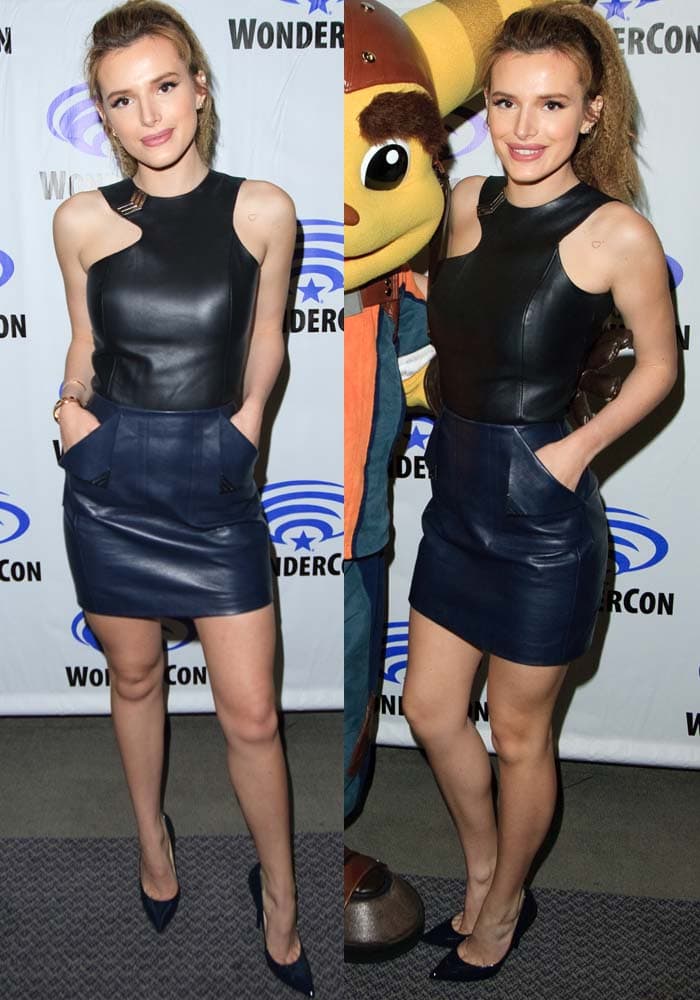 Bella Thorne at the WonderCon 2016 for "Ratchet & Clank" at Los Angeles Convention Center on March 25, 2016
Bella showed up in a full leather outfit, pairing a shoulder cutout top with the front pocket mini skirt by Mugler. The teenager paired her navy blue skirt with a similar-toned pair of Jimmy Choo "Abel" pumps.
Also worth taking note of: Bella's brand new "baby tattoo" heart on her shoulder.
Bella Thorne wears the Jimmy Choo "Abel" Pumps in a gorgeous patent navy blue shade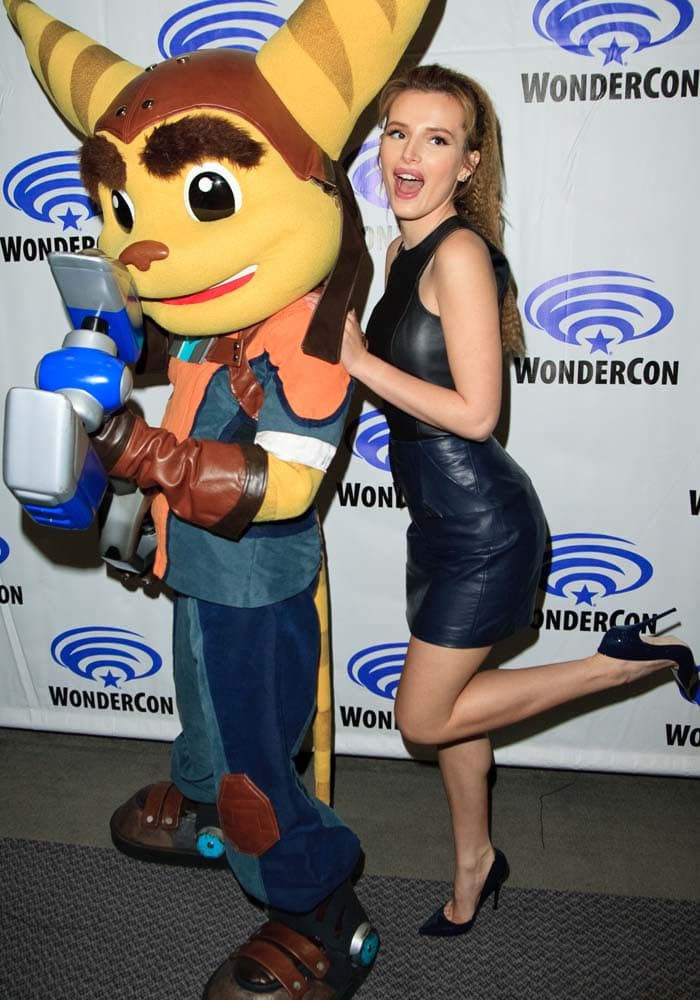 Bella Thorne gamely poses with Ratchet to promote her latest animated film, "Ratchet & Clank" at the 2016 in Los Angeles
Bella shared that her favorite part about playing Cora was the opportunity to act as a tough character, since she doesn't get to play too many tough roles. While Bella isn't much of a tomboy, the actress said she enjoyed tapping into her masculine side for the film.
Navy blue is the new black – grab Bella's Jimmy Choo "Abel" pumps in patent navy blue at Saks Fifth Avenue.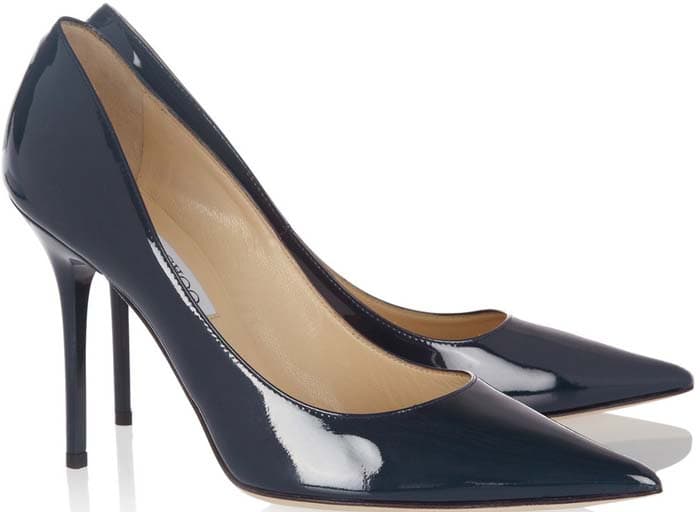 Jimmy Choo "Abel" Patent Leather Pumps in Navy, $595 at Saks Fifth Avenue
Credit: Tony Forte / WENN