In a world where celebrity worship and scandalous headlines reign supreme, there exists a group of stars that have found solace not in the glitz and glamour of Hollywood, but in their own faith.
Fifty years ago, it would have been strange for a celebrity to admit to not being religious, but today, it seems stranger for a celebrity to divulge that they are religious – even more so when they subscribe to newer religious movements like Scientology, the Church of Jesus Christ of Latter-day Saints, or Jehovah's Witnesses.
It is especially rare to see Jehovah's Witnesses in Hollywood, as it is a relatively small community in comparison to other Christian denominations. Additionally, the religion's strict tenets and moral code are often at odds with the stereotypical celebrity lifestyle.
Let's take a look at some of the most famous Jehovah's Witnesses and celebrities who were raised in the faith.
1. The Wayans Brothers
Although they hail from a family of ten siblings – many of which have successful careers in the entertainment industry – 50-year-old Marlon Wayans and 52-year-old Shawn Wayans earn the official title of their eponymous CBS sitcom, The Wayans Bros.
Marlon Wayans, Keenan Ivory Wayans, and Shawn Wayans were raised as Jehovah's Witnesses (Credit: Jane West / INFGoff)
Also known for movies like White Chicks and the Scary Movie franchise, the Wayans brothers were raised in a household of Jehovah's Witnesses, encouraged by their father, Howell Wayans.
Another Wayans brother, Keenan Ivory Wayans, explained during an interview in Westword, "My dad was the Jehovah's Witness. My mom was not, and there was always conflict about that. And that was part of the humor of my house. The clashes that ensued were priceless."
Damon Wayans is the only one of the Wayans brothers who is still openly and actively practicing Jehovah's Witness (Credit: Sara De Boer / Startraksphoto)
Currently, the only practicing Jehovah's Witness in the family is Damon Wayans, as the rest of the Wayans Brothers appear to have left the religion.
2. Selena Quintanilla
Almost 25 years after her early death at just 23 years old, Selena Quintanilla (or simply Selena) is still lauded as one of the most influential Latin music performers of all time.
View this post on Instagram
The Quintanilla family were devout Jehovah's Witnesses, a fact that played a large part in the tabloids after Selena's death.
After being fatally shot by Yolanda Saldivar when it came to light that the boutique manager had been embezzling and mismanaging the star's funds, Selena was dutifully treated by surgeons at the hospital.
View this post on Instagram
Selena received a number of blood transfusions during the effort to save her life, which allegedly upset her father, Abraham Quintanilla Jr., as it went against his beliefs as a Witness.
3. Coco Rocha Is a Practicing Jehovah's Witness
34-year-old supermodel Coco Rocha is practically everywhere on TikTok thanks to the launch of her eponymous model training sessions, Coco Rocha Model Camp.
As one of the most high-profile Jehovah's Witnesses on this list, the model is also one of the few actively practicing Jehovah's Witnesses in the celebrity sphere.
"There aren't many Witnesses who are in the public eye. I can't even name any," Rocha said in a 2007 interview with DuJour magazine. "It's hard sometimes when you're there alone. You're not there with someone who can hold your hand and say we'll do this together."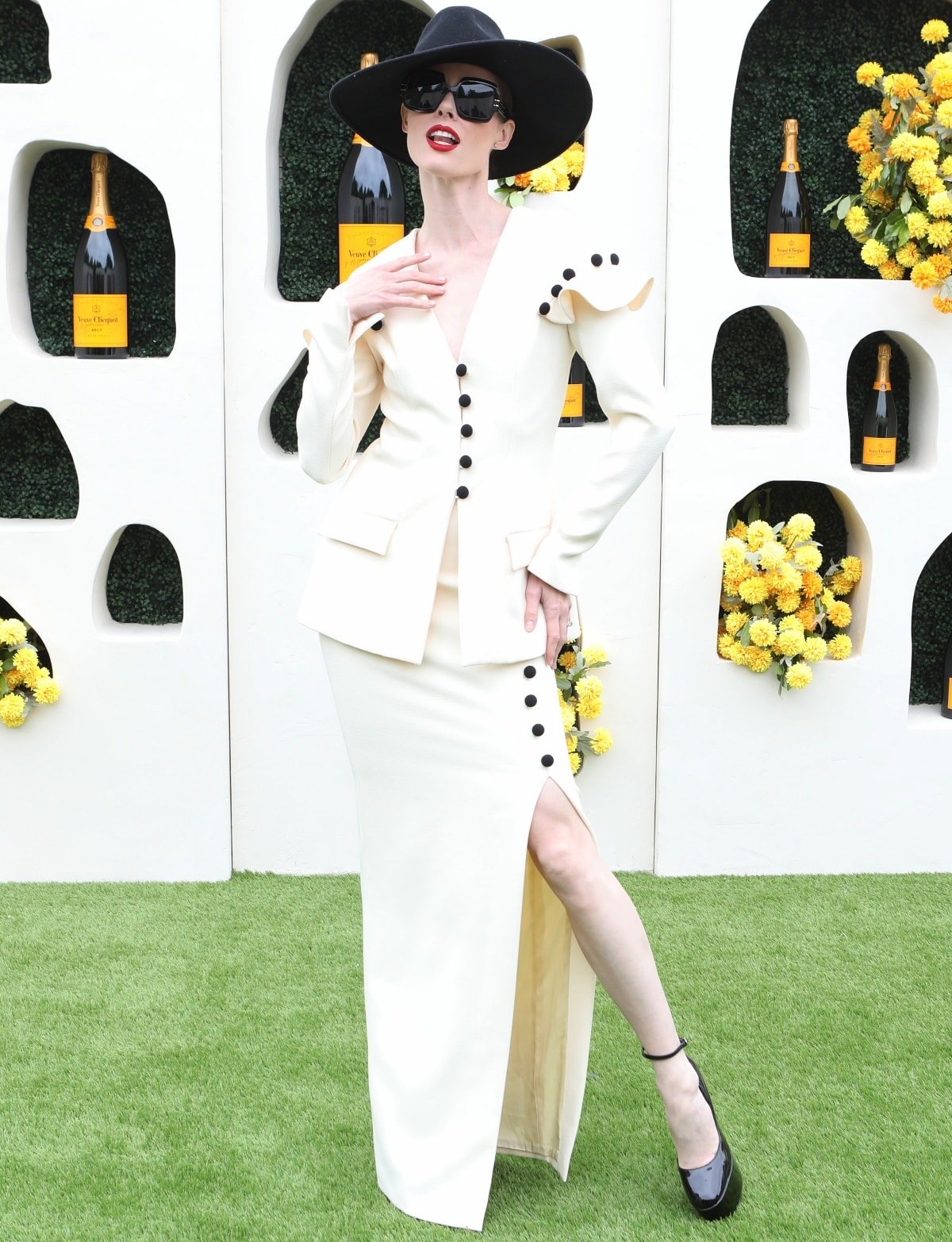 Canadian supermodel Coco Rocha is a practicing Jehovah's Witness and has been a member of the religion since she was a child (Credit: Udo Salters / Startraksphoto)
Coco Rocha has been devout in her faith since childhood, as she claims to be "a Christian first and a model second." She has always been strict in her modeling contracts, insisting that she not pose nude or with any imagery that conflicts with her beliefs.
This made her start as a model a bit rocky, as she told DuJour magazine: "In the beginning, the clients would say, 'This is too much,' but over time, the ones I liked kept working with me. They'd say, 'It's not too much. Coco can still be Coco. She still gives 100 percent when she's on a photo shoot.' It's just my boobs aren't out. And I don't have a cigarette in my hand, and I'm not making out with a guy. And it's all fine if you want to do that. I don't judge. My besties do Victoria's Secret. I just don't do it."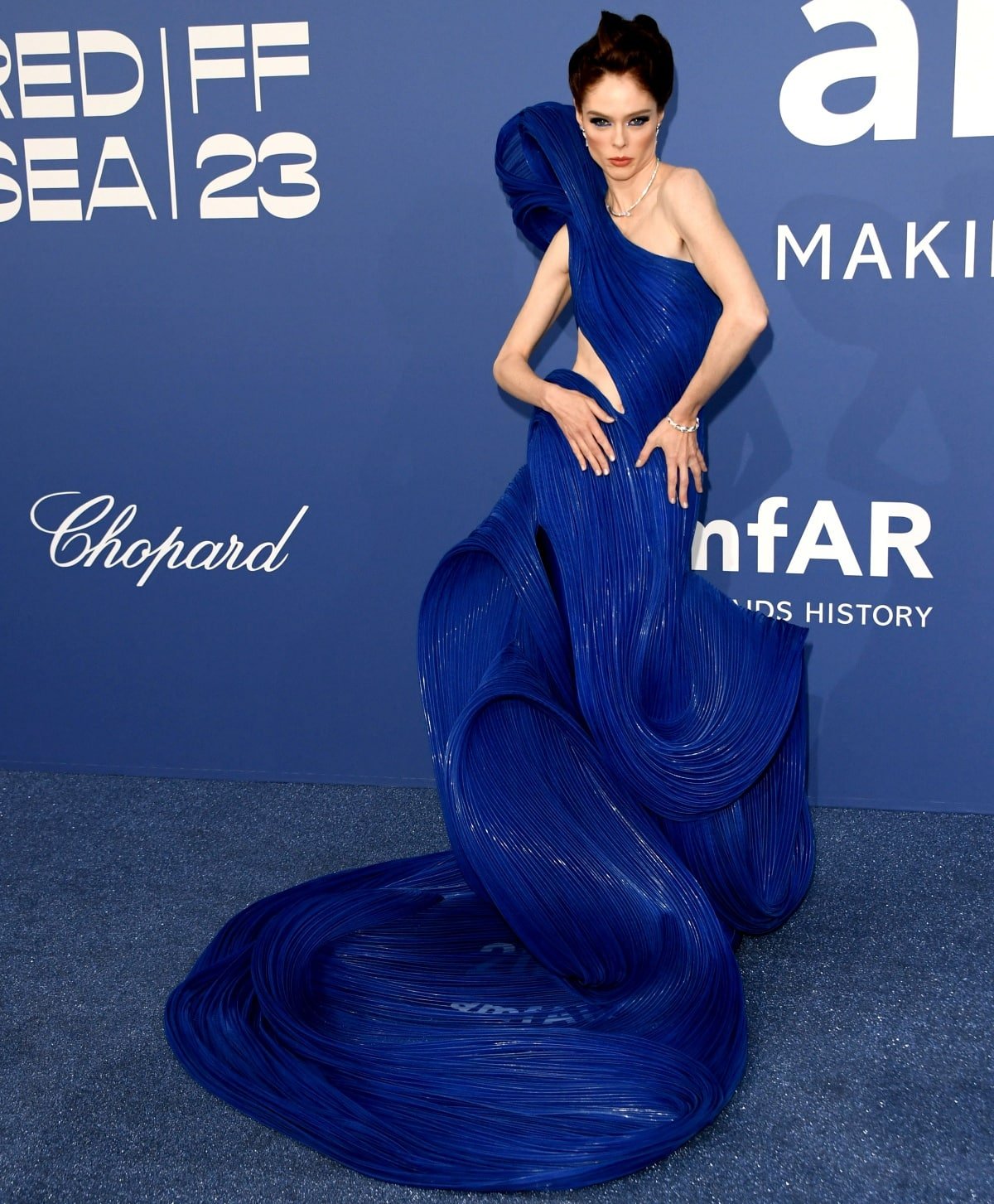 Coco Rocha is one of the few openly practicing Jehovah's Witnesses in the celebrity sphere (Credit: IPA / INSTARimages)
Coco Rocha's fame is proof that celebrities can still remain true to themselves and their faith but still find success, even in a world that may not understand them. Provided, of course, that they have as much talent and dedication to their craft as Coco Rocha!
4. Naomi Campbell
To paraphrase Dr. Doofenshmirtz of Phineas and Ferb fame, "If I had a nickel for every supermodel that was raised as a Jehovah's Witness, I would have two nickels. Which isn't a lot, but considering Jehovah's Witnesses are one of the smallest Christian denominations, it's weird that it happened twice. Right?"
Like Coco Rocha, 53-year-old Naomi Campbell was raised as a Jehovah's Witness at the behest of her mother, Valerie Morris-Campbell.
Naomi Campbell was raised as a Jehovah's Witness by her mother, Valerie Morris-Campbell (Credit: Abaca Press / INSTARimages)
The supermodel has been rather mum about her religious upbringing, but according to her mother, Naomi Campbell is no longer a practicing Witness.
As reported by Vogue in 2003, Campbell's devout mother Valerie had this to say: "I brought up Naomi as Jehovah's Witness, but she must choose her faith for herself. I do give her literature on the subject though when she asks for it."
5. Michael Jackson
The King of Pop needs little introduction.
Similar to the other family units on this list, Michael Jackson and his siblings were raised in the Jehovah's Witness faith under the guidance of their mother, Katherine Jackson.
Although devout as children, the famous siblings eventually distanced themselves from the practice.
Michael Jackson was raised as a Jehovah's Witness by his mother, Katherine Jackson, and was a devout member of the religion for many years (Credit: Zoran Veselinovic / Cover Images)
Michael Jackson notably distanced himself from the Jehovah's Witness faith in 1987, referred to as "disassociating."
This was a big deal for the press and Jackson himself, as he was the most high-profile community member then. Additionally, becoming a "disassociate" or "disfellowshipped" member of the Witnesses traditionally means that they will be shunned by family and friends who are still practicing members.
However, Michael Jackson appeared to grow closer to his faith again in the early 2000s. In an interview with TV Guide in 2001, Jackson claimed he was still a Jehovah's Witness, stating that he still went door-to-door preaching the faith's gospel:
"I've done, you know, we call it pioneering. We do 90 hours a month. I don't do as much now because I'm busy. You go door to door. I wear a fat suit, pop-bottle glasses, mustache, buck teeth, and, like, an afro wig. And I knock on the door and say we're Jehovah's Witnesses."
Michael Jackson's relationship with the Jehovah's Witnesses became strained in the late 1980s (Credit: Walter McBride / INFphoto)
When Michael Jackson's children were born, he allegedly claimed that he hoped they would be raised by his mother in the Jehovah's Witness faith should he be unable to care for them.
After his death, his wishes were fulfilled as his children were spotted attending a Jehovah's Witness church, referred to as a Kingdom Hall.
However, his children seem to have since left the faith. Paris Jackson notably talked about leaving the church in a Red Table Talk episode, saying that coming out as bisexual influenced her decision.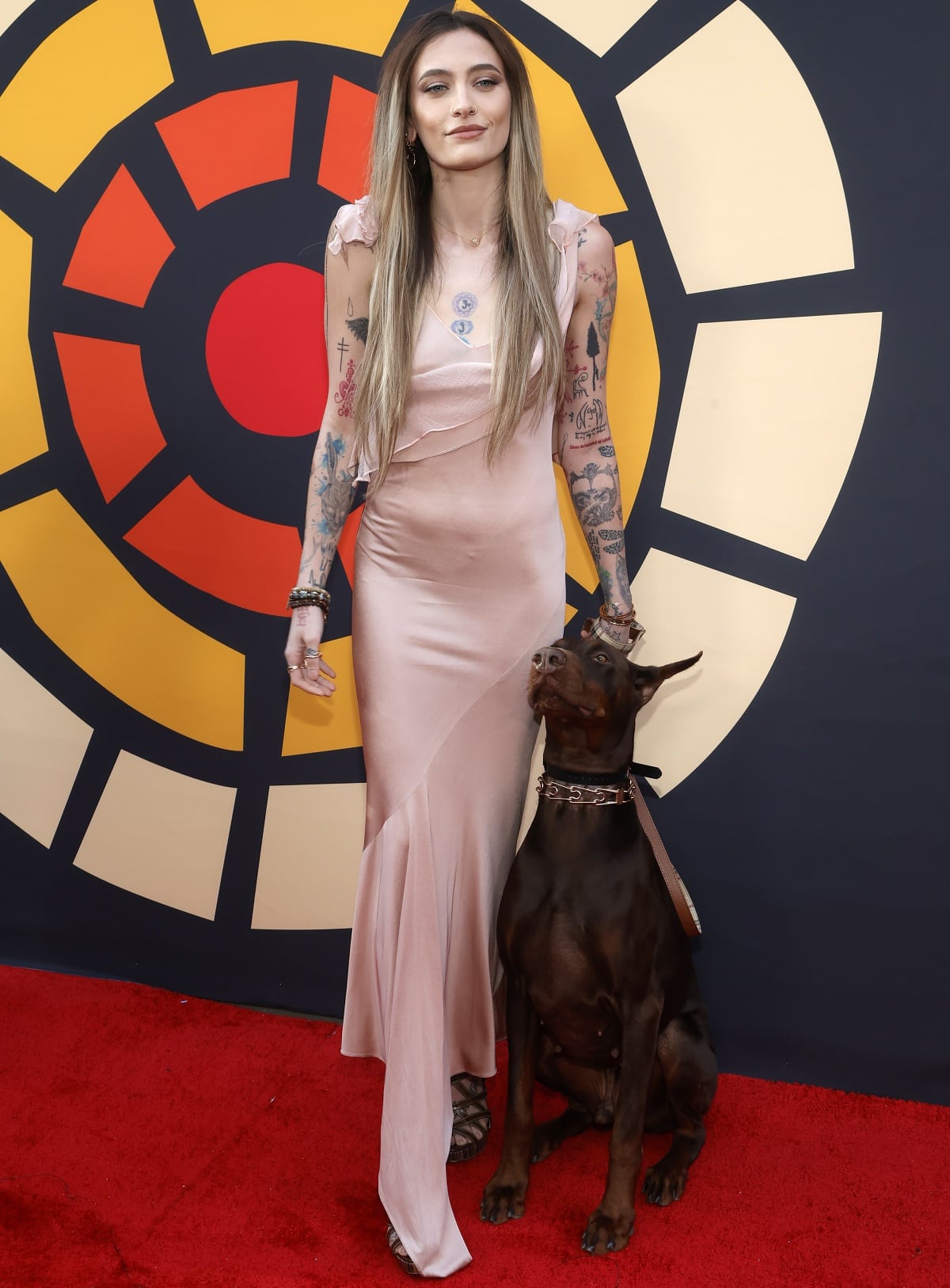 Paris Jackson was raised as a Jehovah's Witness by her grandmother, Katherine Jackson (Credit: Faye's Vision / Cover Images)
"My family is very religious and a lot of homosexuality is very taboo, so they don't like to talk about it, it's not really accepted… I've reached a point right now where I have love and respect for my family, their beliefs, their culture, their religion and if I'm to expect them to set that aside just so I can feel accepted, expectations lead to resentments for me."
6. Janet Jackson
Unlike her brother, Janet Jackson's split from the Jehovah's Witnesses was far less publicized.
Although she never made an outright statement when she left the faith, the songstress has recently been candid about her religious upbringing and how it affected her career.
Janet Jackson was raised as a Jehovah's Witness by her parents, Joe and Katherine Jackson (Credit: Laurent Zabulon / ABACA / INSTARimages / Cover Images)
"Being a Jehovah's Witness, you grow up in a very religious world," she said during a 2008 interview with Parade. "When I was 16, I was promoting my first album and I went with Mother to see The Time's concert with Prince. I did not want to sit next to Mother because I knew they were dirty. I was trying to be cool and calm, but oh my God, I was sweating bullets! How am I going to sit at this show and watch Vanity Six and Prince and The Time and sit next to Mother? She's going to think, 'Good Lord, what is my baby into? She really needs more of God in her life! Where did I go wrong?'"
Janet Jackson has spoken about her faith in several interviews, and she has said that it was an important part of her life when she was younger (Credit: Julien Reynaud / ABACA / INSTARimage / Cover Images)
In the same interview, she clarifies that although she didn't truly identify as a Jehovah's Witness, her faith is still strong, saying, "I believe in God. I feel that spiritual connection. But, most of the time, I didn't pay attention in the Kingdom Hall [church]. I was asleep."
7. Luke Evans
The largest populations of Jehovah's Witnesses are in North America – specifically the United States – which makes sense considering that the religion was established in the state of New York. As a result, most celebrities on this list are American, making Luke Evans an outlier.
The 44-year-old actor hails from Wales, born in the delightfully-named town of Pontypool. Evans was both born and raised in Wales, which is evident in his lilting Welsh accent, although it doesn't make an appearance in all of his roles, which include titles like Dracula Untold (2014), Beauty and the Beast (2017), Pinocchio (2022), and The Hobbit franchise.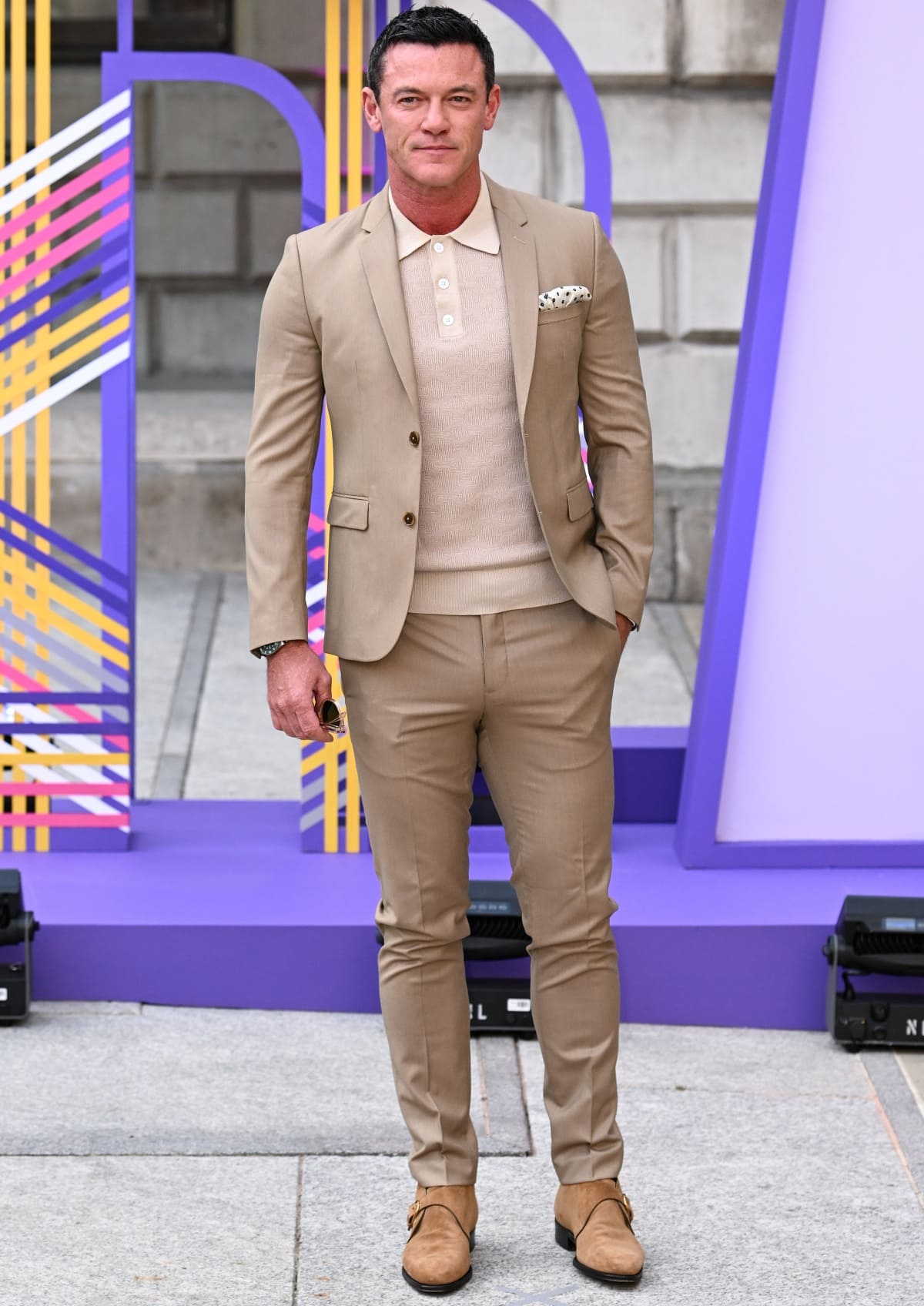 Luke Evans was raised as a Jehovah's Witness in Wales and left the religion when he was 16 years old (Credit: PA Images / INSTARimages)
Luke Evans was raised as a Jehovah's Witness, although he reportedly left the religion at 16, just before he began seriously pursuing a career in the entertainment industry.
Although leaving the faith has been traumatic for some, Evans appears to look back on his time as a Jehovah's Witness fondly, even claiming that it may have helped him in his career.
In an episode of Jesse Ware's Table Manners podcast, Evans describes 'performing' for his church community, saying, "Every couple [of] weeks, you'd get a letter saying you'd have to go up to the front and tell everyone what the religion meant to you… you'd definitely have to write your own script and then stand up in front of 200 people on a Thursday night or a Sunday and you'd have to speak to them and learn how to present yourself. Then you would be critiqued where they'd tell you you need to work on empathy or illustration or gestures. It was all very specific."
Luke Evans has said that his religious upbringing has had a lasting impact on him (Credit: John Rainford / Cover Images)
This practice certainly could have prepared Luke Evans for a career as a performer, but the actor said that going door-to-door and proselytizing – a regular task for many Jehovah's Witnesses – helped him develop a much-needed trait as an actor.
"I would never say that any of [my Jehovah's Witness] upbringing had any detrimental effect on what I ended up doing," the actor continued during the podcast episode. "Having a door slammed on your face – which happened regularly on the door-to-door work – was great prep on getting a thick skin when becoming an actor."
Luke Evans has said that he is grateful for the values that he learned as a Jehovah's Witness, even though he no longer identifies with the religion (Credit: John Rainford / Cover Images)
After disassociating himself from the Jehovah's Witness faith, Luke Evans experienced shame and guilt.
"My first birthday was when I was 18, and I had so much guilt," the actor said (via Belfast Telegraph), referencing the fact that Jehovah's Witnesses don't celebrate birthdays or holidays. "Even though I hadn't been a Witness for over two years, I just thought, 'this is weird' and that 'this feels so strange.' It was the same with Christmas and Easter."
8. Serena & Venus Williams
Just like their athletic genes, tennis powerhouses Serena and Venus Williams' faith runs in the family.
Along with their other sisters, 41-year-old Serena and 43-year-old Venus were raised as Jehovah's Witnesses, guided by their mother, Oracene, who converted in the 1980s.
Serena and Venus Williams are both Jehovah's Witnesses and have spoken about their faith on several occasions (Credit: Robert Bell / INSTARimages / Cover Images)
Although Venus has not spoken frequently about her faith – whether due to a lack of statements or simply receiving less air time than her sister – Serena has been outspoken about her dedication as a Jehovah's Witness.
After winning the Australian Open in 2015, she publicly declared, "I have to thank Jehovah God for this. I was down and out and he helped me today."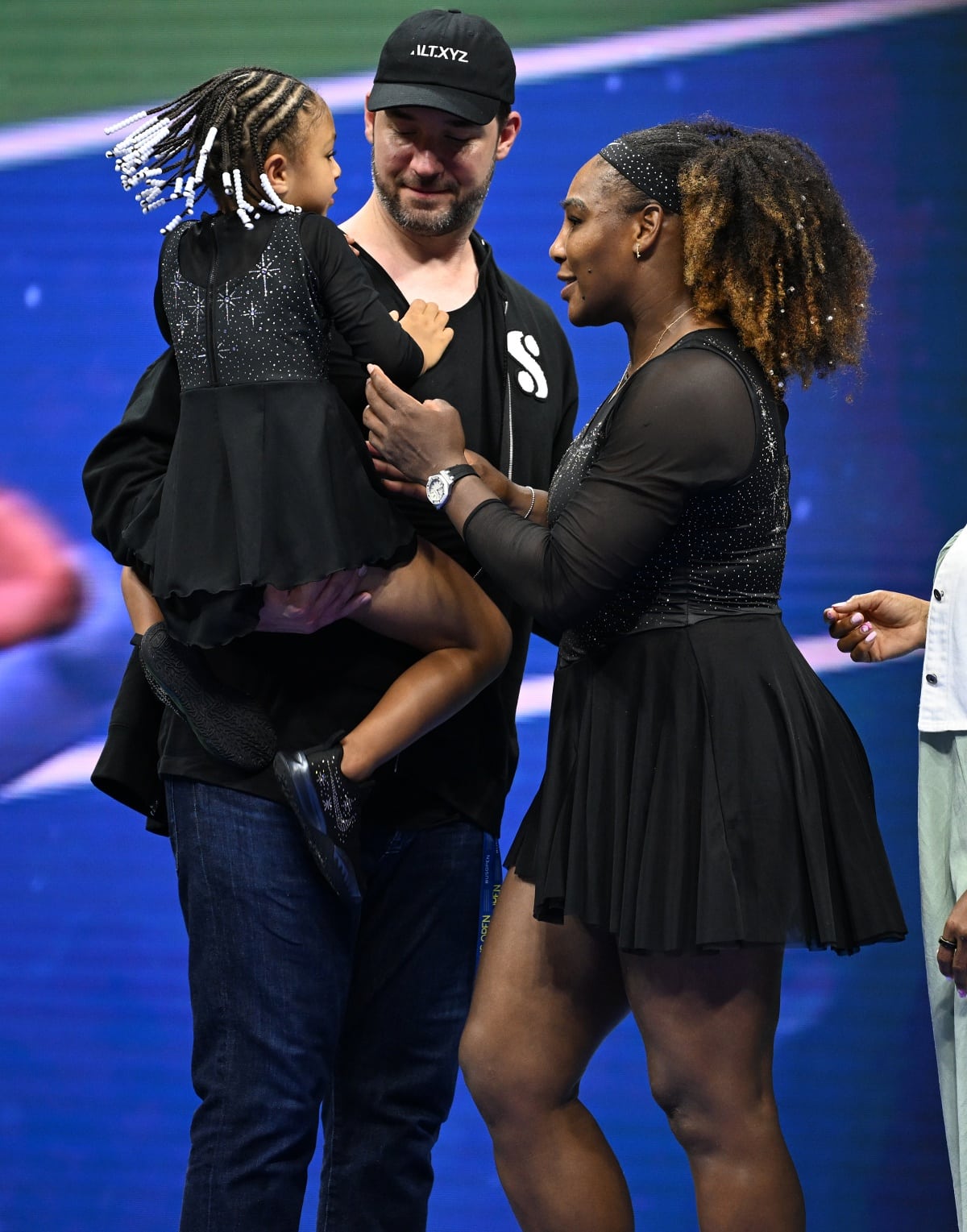 Serena Williams with husband Alexis Ohanian and daughter Olympia Williams during the 2022 US Open at the USTA Billie Jean King National Tennis Center in Queens, New York City on August 30, 2022 (Credit: INSTARimages / Cover Images)
Serena Williams has appeared to grow stronger in her faith as a mother, making headlines when she announced that her daughter, Olympia, would not have a party for her first birthday.
"We're Jehovah's Witnesses, so we don't do that," Williams said during a press conference, implying that her husband, Reddit co-founder Alexis Ohanian, had converted.