One of the 2000s hottest couples was Fergie and Josh Duhamel. The singer and actor joined forces to become a classic Hollywood love story. But their love story wouldn't last as long as they'd hoped.
Just ten years after they said 'I do,' they finalized the paperwork that would make their divorce official. So what happened to this golden couple?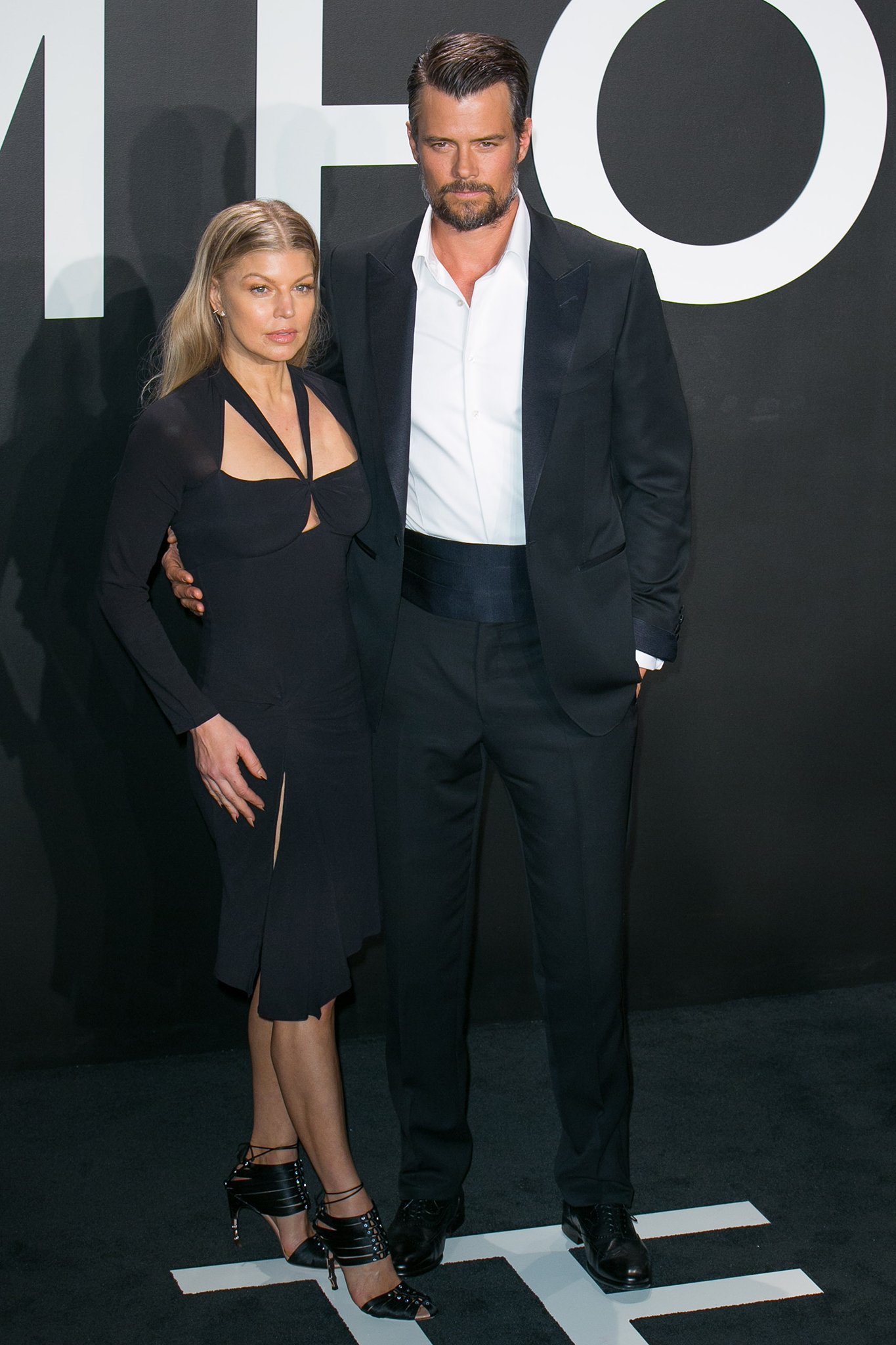 Fergie and Josh Duhamel married in 2009 and filed for divorce 10 years later in 2019 after two years of separation (Credit: Brian To / WENN)
Who is Josh Duhamel?
Josh Duhamel was born in born in 1972 in Minot, North Dakota, where he would spend his growing-up years, even attending college at Minot State University.
After his plans to attend dental school failed, Duhamel followed an ex-girlfriend to California and thus began his show business career.
Josh Duhamel began his career as an extra in music videos before making his big-screen debut in the 2004 movie Win a Date with Tad Hamilton (Credit: Apega / WENN)
He began his acting career as an extra in music videos, making appearances in Donna Summer's 1999 hit, "I Will Go With You (Con te partirò)" and Christina Aguilera's hit in the same year, "Genie in A Bottle."
From there, Josh got a role on the ABC soap opera All My Children, and in 2004 he made his big-screen debut, starring in Win a Date with Tad Hamilton!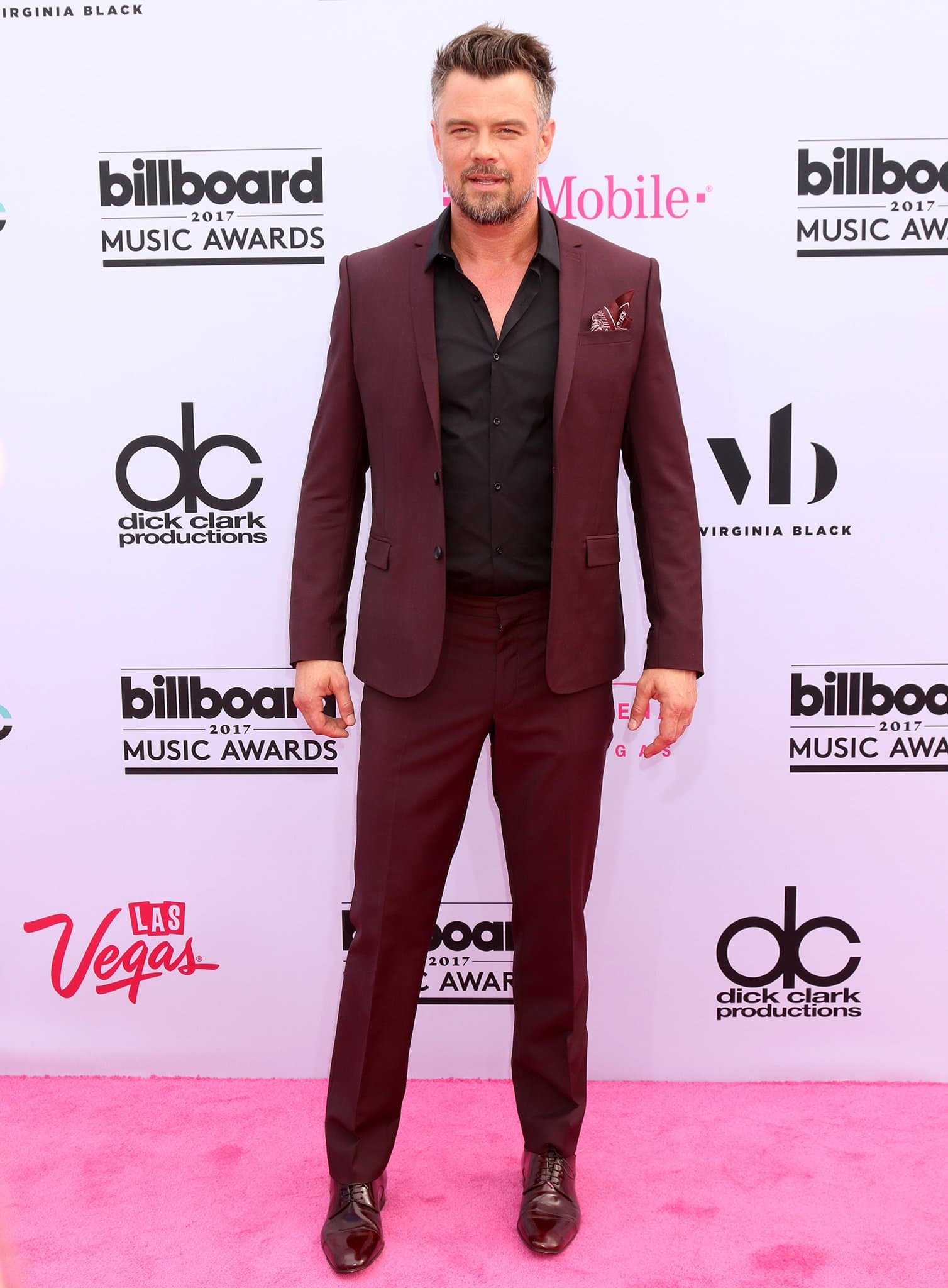 Josh Duhamel is best known for his roles in the Transformers franchise and the NBC series Las Vegas (Credit: Nicky Nelson / WENN)
He has since made a name for himself, starring in films including the Transformers series, When in Rome, New Year's Eve, Safe Haven, and more.
But it was his role in the NBC comedy-drama Las Vegas that would change his life forever.
Who is Fergie?
Fergie, born Stacy Ann Ferguson, was born in 1975 in Hacienda Heights, an unincorporated suburban community in Los Angeles County, California.
She started her career when she was just nine years old, voicing the character of Sally Brown in the made-for-TV specials, It's Flashbeagle, Charlie Brown (1984) and Snoopy's Getting Married, Charlie Brown (1985).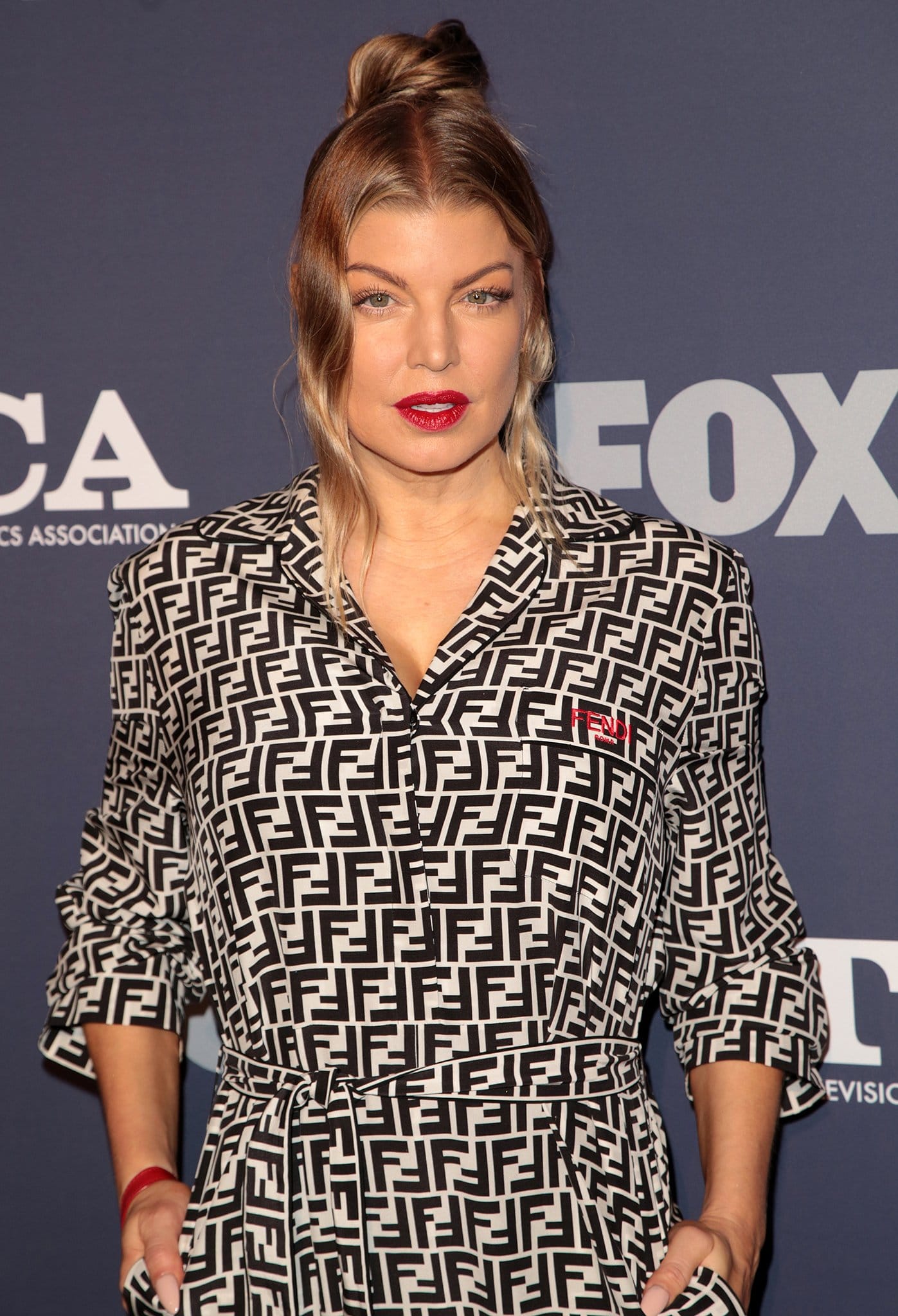 Fergie started her career as a voice actress for Sally Brown in Peanuts cartoons when she was nine (Credit: Brian To / WENN)
She was also a member of the cast of Kids Incorporated from 1984 to 1989.
While she started her acting career young, she rose to fame in 2003 when she became a member of the pop-rap group, the Black Eyed Peas.
Fergie rose to fame as a member of the hip-hop group Black Eyed Peas from 2002 to 2018 (Credit: Z. Tomaszewski / WENN)
How did Josh and Fergie meet?
From 2003-2008, Josh Duhamel starred as Danny McCoy on an NBC comedy-drama called Las Vegas. The show tells the story of the staff of a fictional hotel-casino called Montecito.
In September of 2004, the show featured a cameo of the Black Eyed Peas. The two had already interacted before this, although it was from a distance. Fergie had read an interview with Duhamel in InStyle magazine in which he admitted having a dream about her.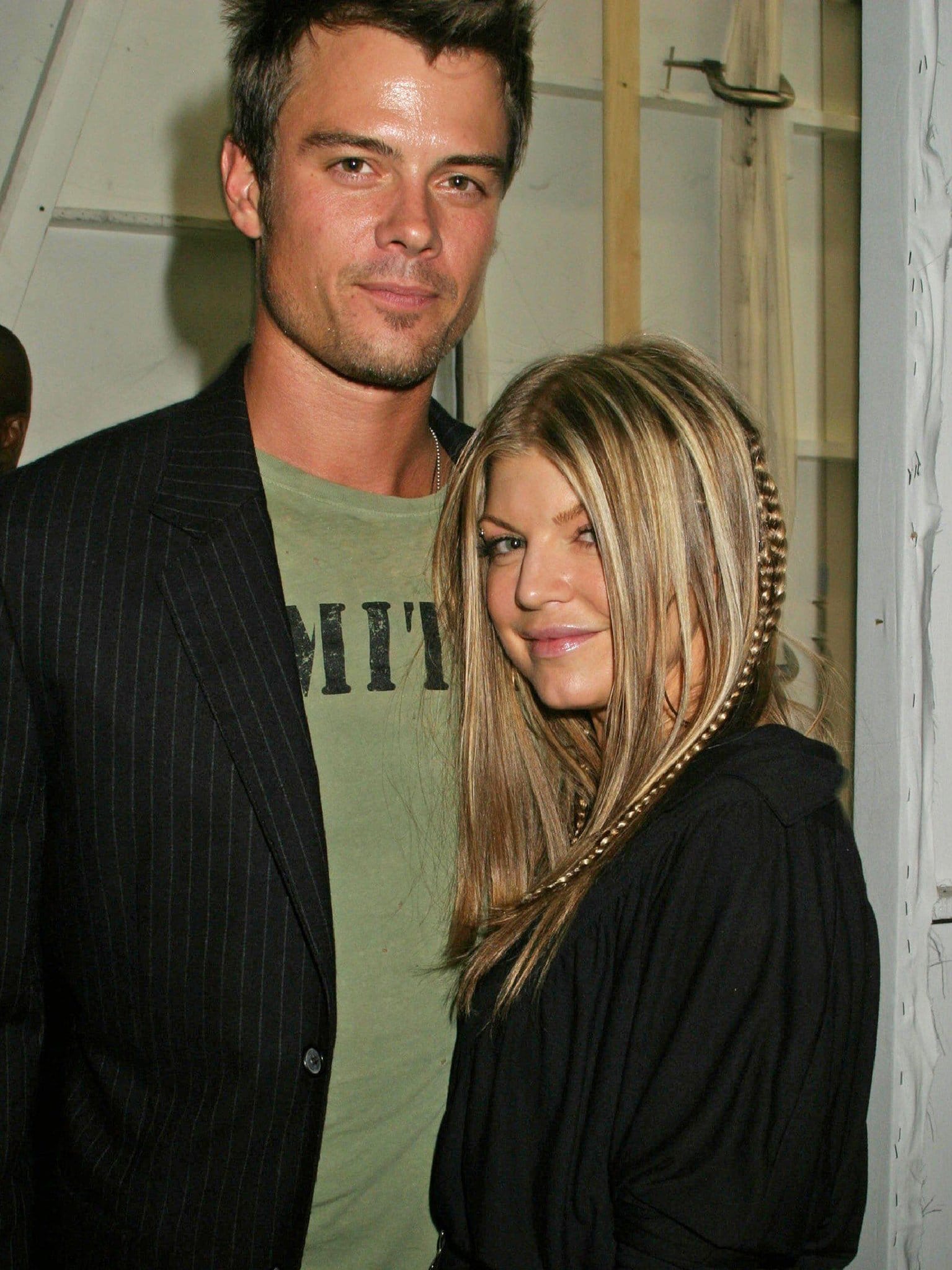 Josh Duhamel and Fergie, aka Stacy Ferguson, met when Black Eyed Peas made a cameo in Josh's NBC series Las Vegas (Credit: Darla Khazei / WENN)
Josh told the story of their first encounter during an interview with Best Life magazine. "After they finished rehearsing, I was walking out, and all of a sudden she was walking toward me. I was like, Oh boy. She stopped. And this is so sad, but I said, in this desperate voice, 'You're hot!'" According to Josh, Fergie responded, 'Yeah, I read InStyle. So … how was I in your dream?"
Josh and Fergie Together
That chance encounter would lead the couple to begin dating and in 2007, they got engaged.
Josh Duhamel and Fergie started dating in 2004 and became engaged in 2007 (Credit: Adriana M. Barraza / WENN)
On January 10, 2009, the couple had a fairytale wedding in Malibu. Fergie wore a Dolce & Gabbana dress, and their guests included Rebecca Romijn and Jerry O'Connell, Mario Lopez, Stacy Keibler, Kid Rock, Slash, Kate Hudson, Fergie's fellow Black Eyed Peas members, including will.i.am, and Josh's co-stars James Caan, Molly Sims, and Vanessa Marcil.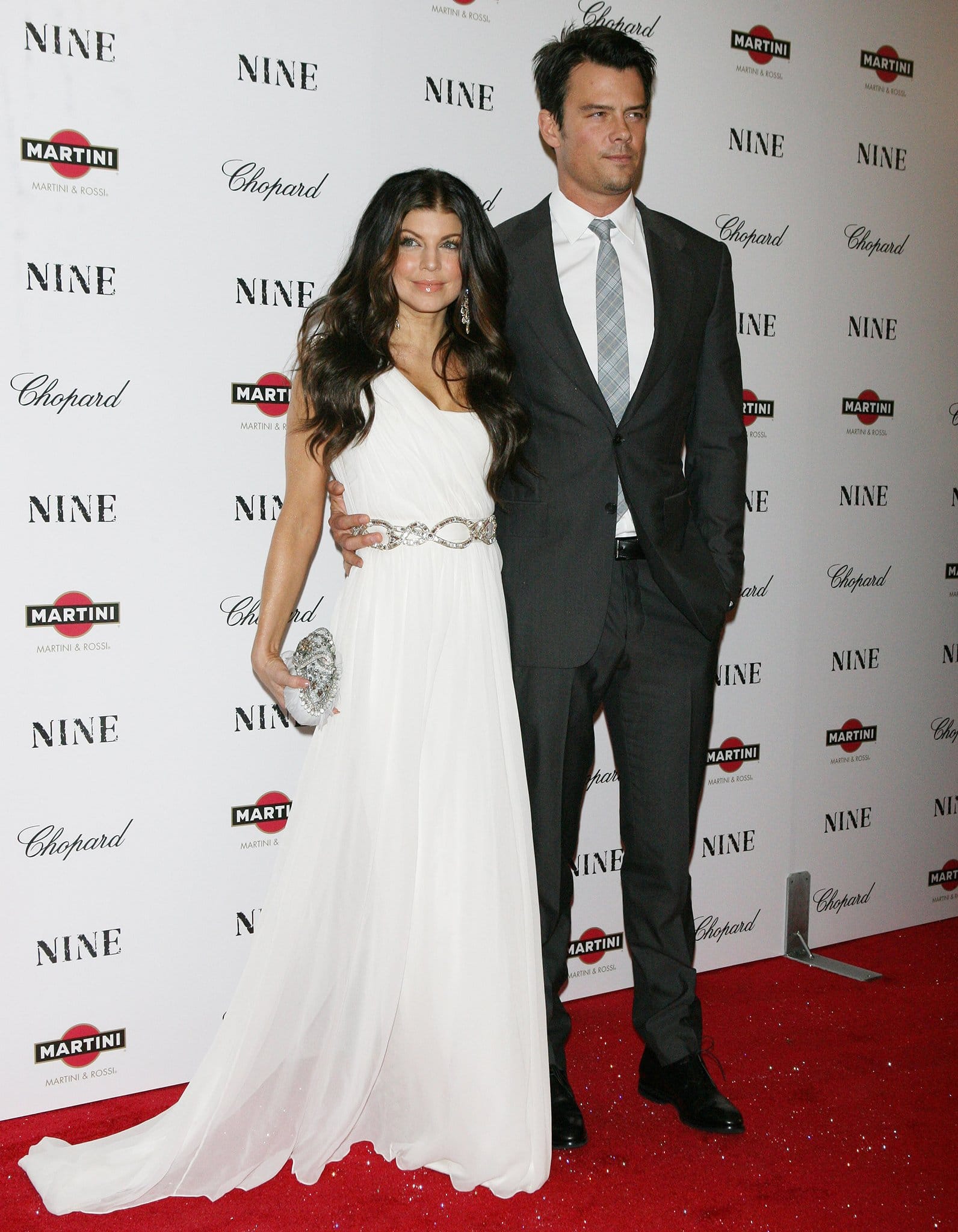 Fergie and Josh Duhamel tied the knot in front of their celebrity friends in Malibu in 2009 (Credit: WENN)
They were seen as a perfect couple, always beaming when they were together on the red carpet or on vacation.
In August of 2013, their lives got even more exciting as they welcomed their son, Axl Jack Duhamel. Fergie even changed her name in 2013, from Stacy Ann Ferguson to Fergie Duhamel.
Josh and Fergie Apart
In September of 2017, Josh and Fergie announced that they were separating. The couple released a joint statement, published by People, saying, "With absolute love and respect we decided to separate as a couple earlier this year."
"To give our family the best opportunity to adjust, we wanted to keep this a private matter before sharing it with the public. We are and will always be united in our support of each other and our family."
Josh Duhamel and Fergie announced their separation on September 14, 2017 (Credit: Brian To / WENN)
The couple took time to make sure they were making the right decision before ultimately filing for divorce in June of 2019, and finalizing it that November.
Many gossip publications have sought to find the 'real reason' for Fergie and Duhamel's split, but the truth seems to be that the two simply had different goals.
Fergie's high-powered career was at odds with Duhamel's desire to continue adding to their family, and after much thought and time, the two simply came to the conclusion that they did not have a future together.
Fergie and Josh Duhamel filed for divorce in June 2019 after two years of separation (Credit: Ivan Nikolov / WENN)
A source told E! News, "They took their time figuring things out and making sure this was the right decision. They had a long separation to see if there was any chance of things changing. Over time, it became clear that they had made the right decision and that it was time to move on."
Where are they now?
Josh and Fergie continue to prioritize their son, Axl, as parents. Sources report that the two are still friends with each other, and speak of each other with great love and respect. While they agree that it was best they split ways, they still operate with mutual admiration.
Fergie and Josh Duhamel remain friends and are working together for their son Axl (Credit: WENN)
In 2018, the two jointly threw a birthday party for their son, and they continue to work together to be available for each other as a family.
View this post on Instagram
Fergie knows glamour. Even during her pregnancy, the American singer, songwriter, fashion designer, television host, and actress never failed to showcase a fabulous look every time she was out in public.
In December 2013 — while Fergie was no longer pregnant — she was still showing off those fabulous looks.
Case in point? The ensemble Fergie wore while perusing the James Perse store in Beverly Hills.
Fergie wears her hair down as she shops with a friend at the James Perse store in Beverly Hills on December 17, 2013 (Credit: WENN)
The then 38-year-old entertainer was most probably shopping for presents for her son, Axl, who a few days later celebrated his first Christmas.
Fergie wore a black top, a scarf, and a pair of leather leggings, and accessorized with a knuckle ring and a pair of dark sunglasses. She topped her otherwise all-black ensemble with an oversized plaid shirt worn as a jacket.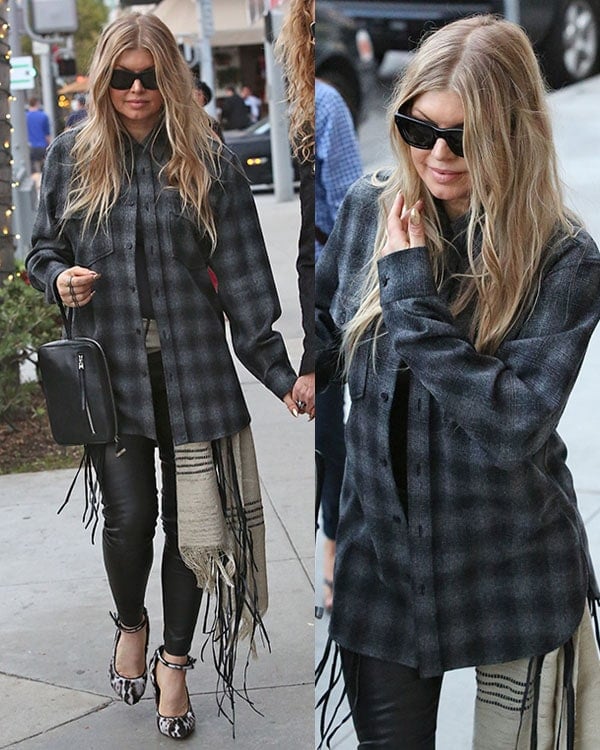 Fergie goes shopping in an oversized plaid shirt (Credit: WENN)
Fergie completed her ensemble with a pair of pumps from Christopher Kane's Pre-Fall 2013 collection.
Fergie's feet in animal-print Christopher Kane heels (Credit: WENN)
These pointed-toe pumps are made from pony hair material and feature a hot and fierce jaguar-print design. They feature ankle straps and 4.75-inch suede heels.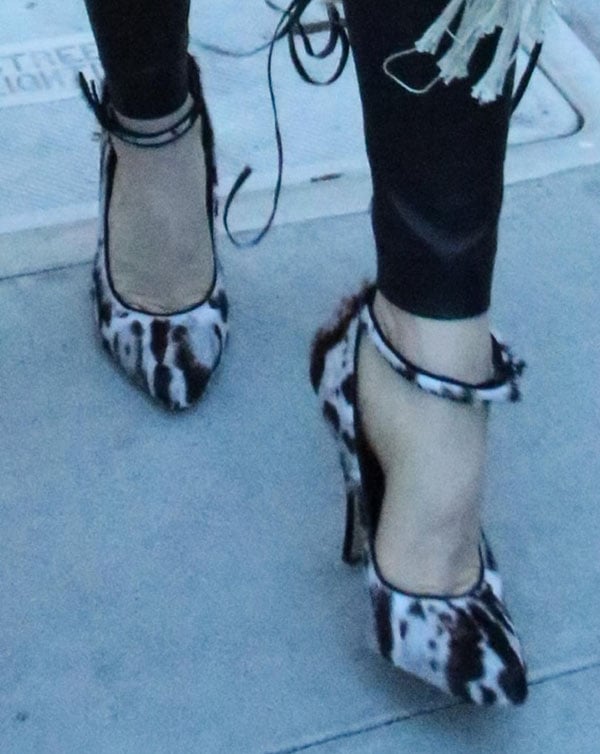 Fergie's feet in jaguar-print Christopher Kane pumps (Credit: WENN)
What do you think about this combination of prints and patterns?
Christopher Kane Jaguar High Court Heels, $1,375