In real life, she's an outspoken advocate for LGBTQ+ rights and a parent of a transgender daughter. But in her latest role in A24's The Inspection, Gabrielle Union plays her complete opposite.
The 50-year-old actress is portraying Inez French in the drama film, which is inspired by director Elegance Bratton's real-life experiences.
Inez is a religious, homophobic prison guard who turned her back on her teenage son for being gay.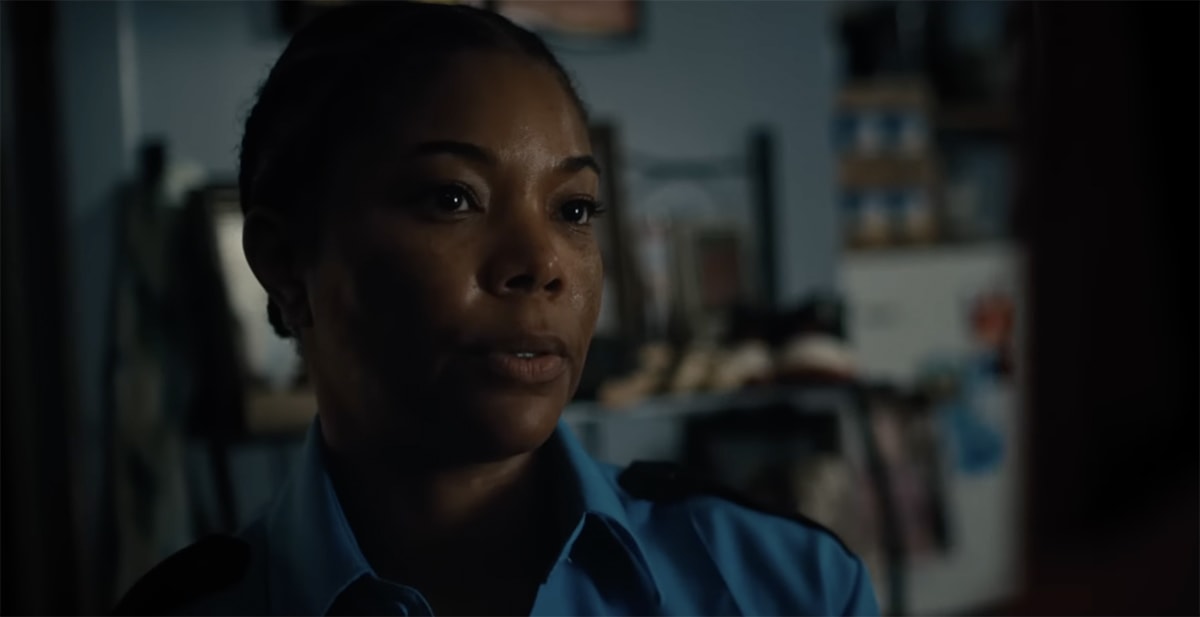 Gabrielle Union is portraying a homophobic mom in the drama film The Inspection (Credit: A24)
In a recent appearance on CBS Mornings, Union revealed how the role challenged her.
"I had to do a lot of research. I had to do just a huge deep dive and not just into who this woman was, it's a real person, that's a daunting task in and of itself, but I had to go inside myself to find her humanity and try to figure out: at what point do we intersect?"
Union is a mom to daughter Kaavia, who was born via surrogate on November 7, 2018, and a stepmother to Dwayne Wade's three children from previous relationships: Zaire, 20; Zaya, 15; and Xavier, 9.
View this post on Instagram
In 2019, Zaya came out as transgender. And in an interview with People, Union credited the teenager's coming-out journey as one of the key factors in their close relationship.
"Zaya coming into truest self did help because I am able to bond with who she actually is versus the representative hat was speaking for her for years. Now, she is completely herself and so I know her, not her representative."
View this post on Instagram
For her interview, the Bring It On actress opted for a neutral ensemble, composed of a coat and a maxi skirt, curated by stylist Thomas Christos Kikis.
She wore an off-white textured mock-neck top and a matching maxi skirt by Rosetta Getty underneath a double-breasted, cream-colored coat by Sportmax.
Called the "Tresa," the pure virgin wool coat features pointed lapels, patch pockets, and a self-tie waist. It's currently on sale for $1,015 (from $1,450) at Mytheresa.
Gabrielle Union promotes The Inspection in Rosetta Getty top and skirt and a Sportmax coat at CBS Mornings on November 30, 2022 (Credit: ROGER WONG / INSTARimages / Cover Images)
The 10 Things I Hate About You actress wore her raven tresses up into a top knot with fringes left loose to frame her face. She then highlighted her eyes with subtle smokey eyeshadow and mascara and added a hint of blush and nude lipstick.
Union skipped wearing any elaborate jewelry and simply rounded out her ensemble with strappy sandals by Bared Footwear.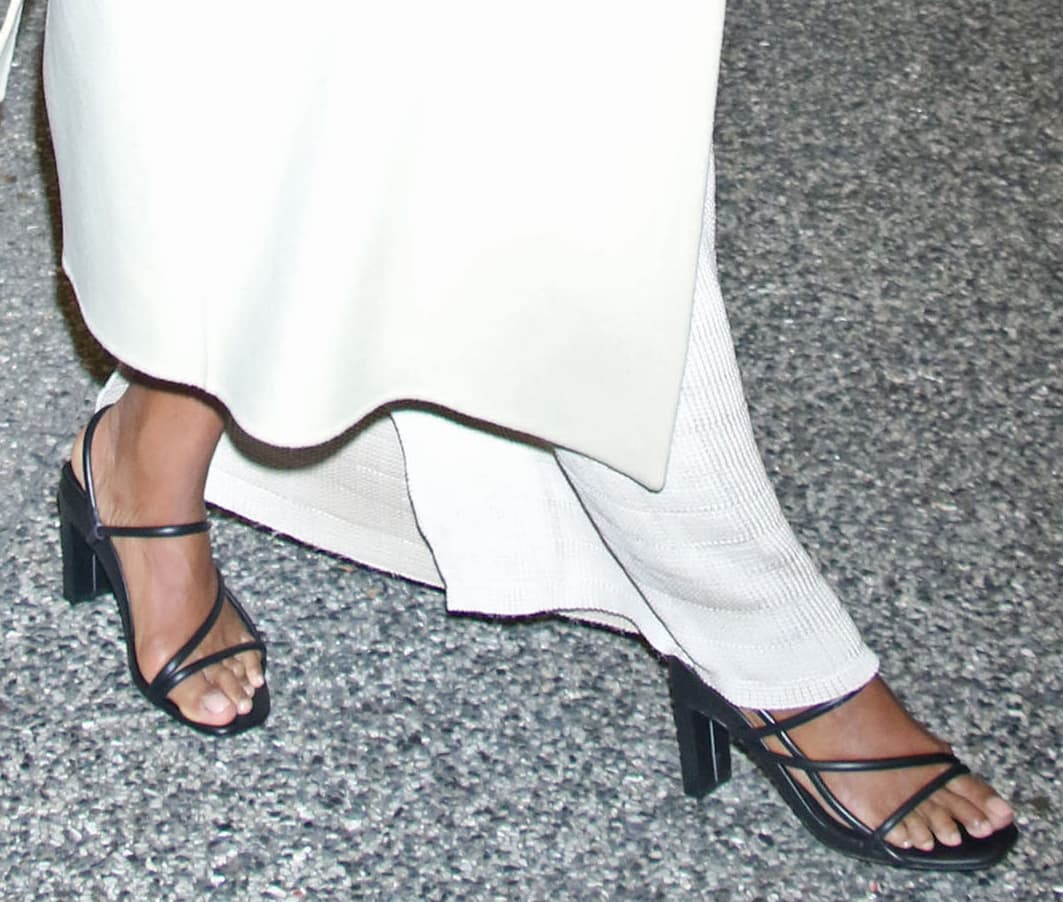 Gabrielle Union pairs her neutral-colored outfit with black leather Bared Footwear Godwit heels (Credit: ROGER WONG / INSTARimages / Cover Images)
She slipped her big feet into the "Godwit" sandals, featuring adjustable ankle straps, open toes, asymmetrical straps, and about 3.2-inch heels with FSC Certified natural rubber soles and leather lining.
Bared Footwear 'Godwit' Sandals, $279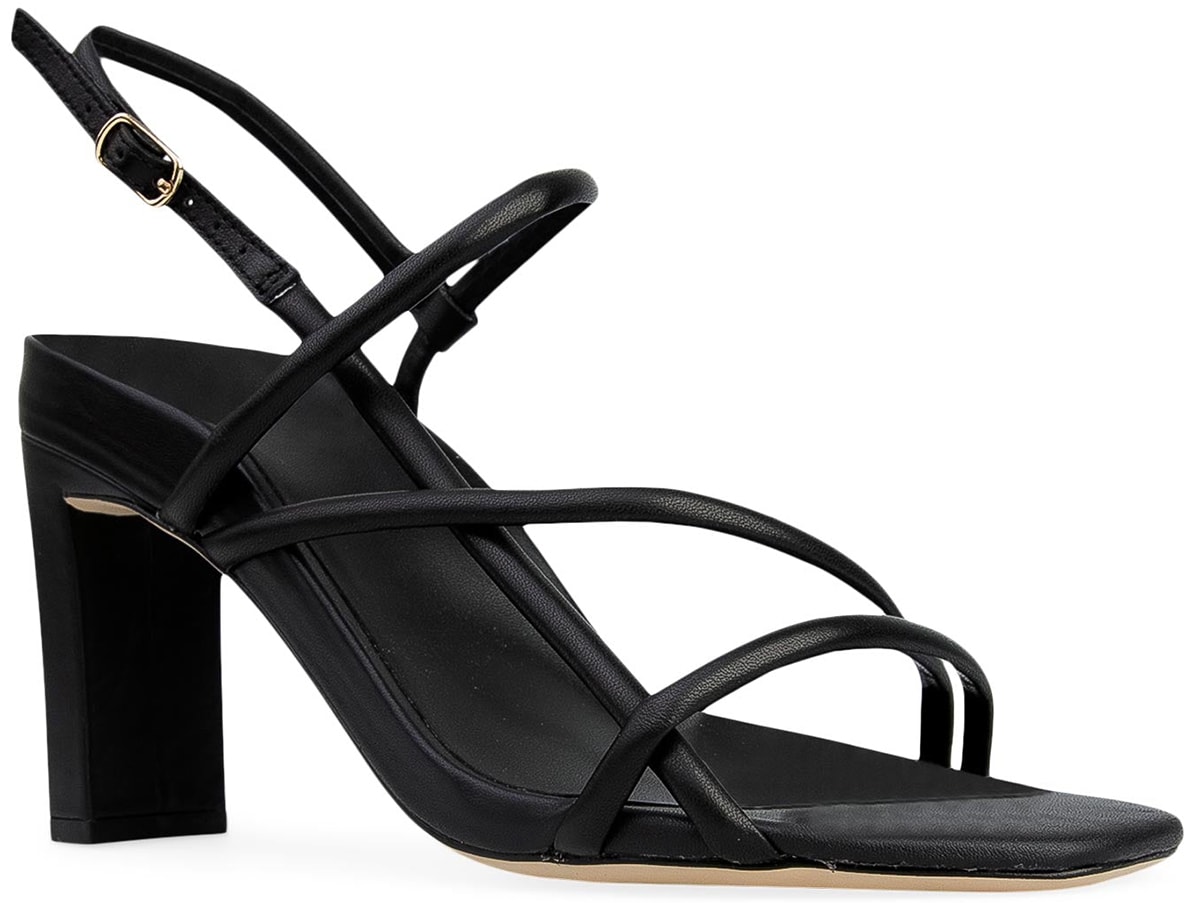 Bared Footwear's Godwit features a strappy design with a wide high heel
Later that same day, the Cheaper By the Dozen star visited The View to discuss The Inspection.
For the show, she traded her neutral ensemble for a showstopping red outfit from her collaborative collection with NY & Company.
She wore the "Myah" shirtdress in campfire red, featuring front buttons, a high-low silhouette, and frills and ruffles that cascade from the neckline to the hem. It's on sale for $89.97 (from $149.95) at NY and Company.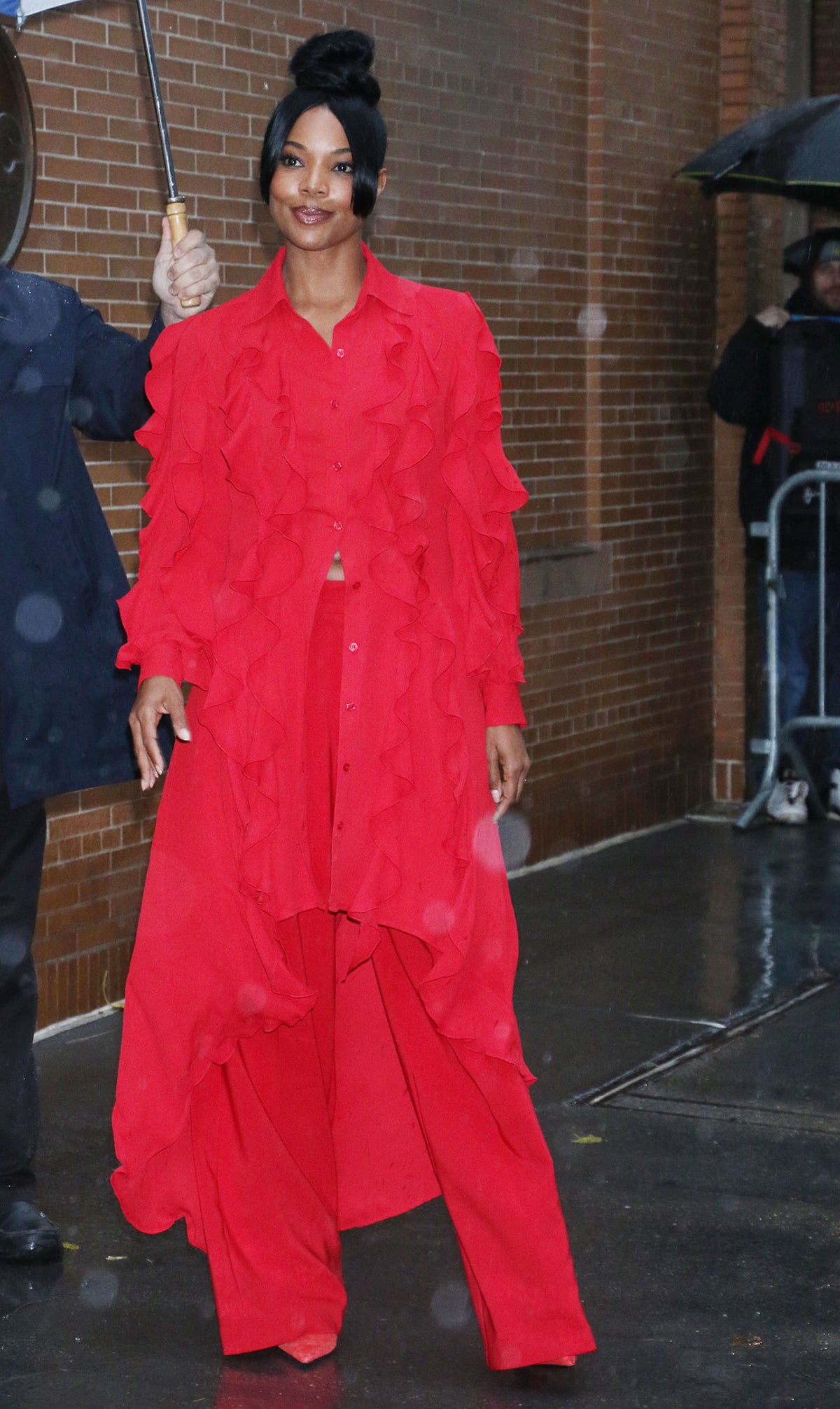 Gabrielle Union drops by The View in a red ruffle shirtdress and wide-leg trousers from her collection with NY and Company (Credit: ROGER WONG / INSTARimages / Cover Images)
Showing a glimpse of her belly button, Gabrielle teamed the shirtdress with the "Parker" high-waisted wide-leg trousers from the same collection, available for $59.97.
Wearing the same beauty look, Gabrielle rounded out her monochrome outfit with pointy red suede heels.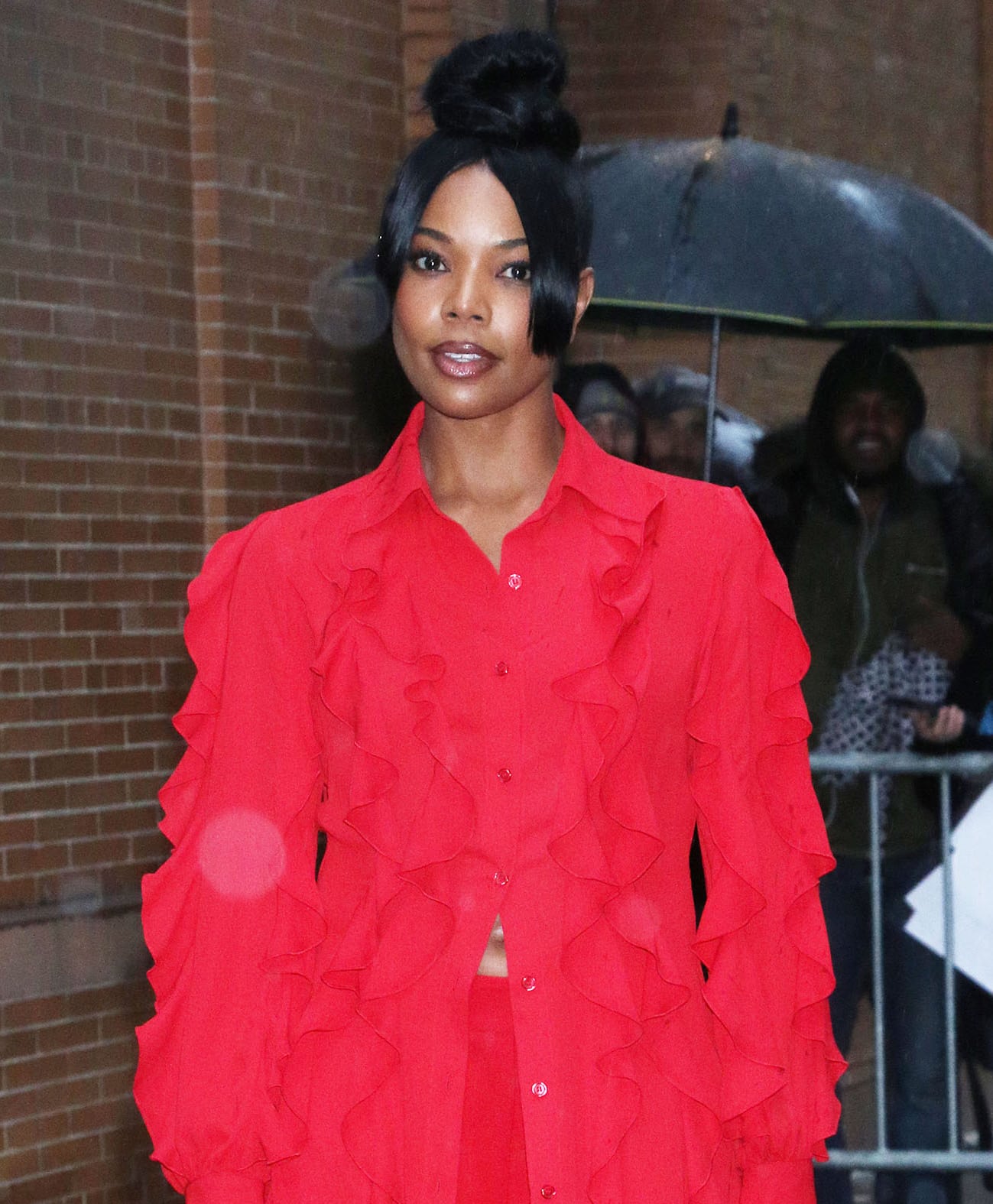 Gabrielle Union wears a top knot with face-framing fringes and highlights her features with smokey eyeshadow (Credit: ROGER WONG / INSTARimages / Cover Images)
More recently, the New York Times best-selling author attended the Broadway opening of Ain't No Mo with her husband Dwayne Wade at Belasco Theatre.
Gabrielle is part of the co-producing team of the comedy, along with Wade and Drag Race star RuPaul.
Dwayne Wade and Gabrielle Union attend the Ain't No Mo Broadway opening at Belasco Theatre on December 1, 2022 (Credit: Darla Khazei / INSTARimages / Cover Images)
The Strange World voice actor sparkled in a black dress while her husband looked dapper in a brown tweed Canali jacket, a gray turtleneck top, and burgundy trousers.
Styled by Thomas Christos, Union wore a Giorgio Armani creation that featured a micro sequin-embellished sleeveless bodice and a beaded fringe skirt.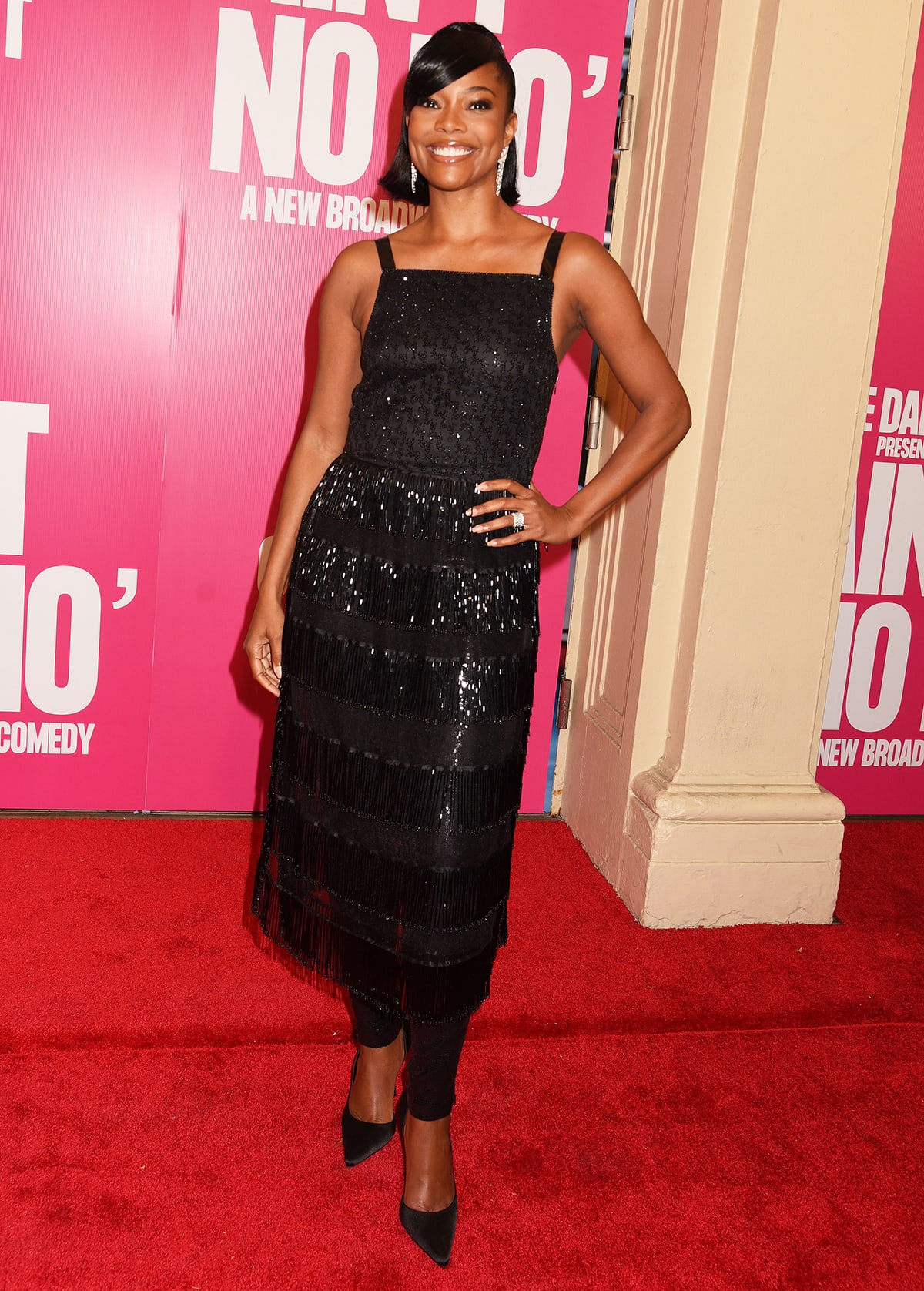 Gabrielle Union shows off her toned arms in a shimmering Armani black dress featuring a sequined bodice and a beaded skirt (Credit: Darla Khazei / INSTARimages / Cover Images)
The former America's Got Talent judge wore a pair of black pants underneath and kept the look coordinated with black satin pointy pumps.
As if the sparkles were not enough, Union accessorized with diamond chandelier earrings by Yeprem.
She styled her tresses in a half-up ponytail with side-parted bangs and completed her look with heavy lashes and a nude pout.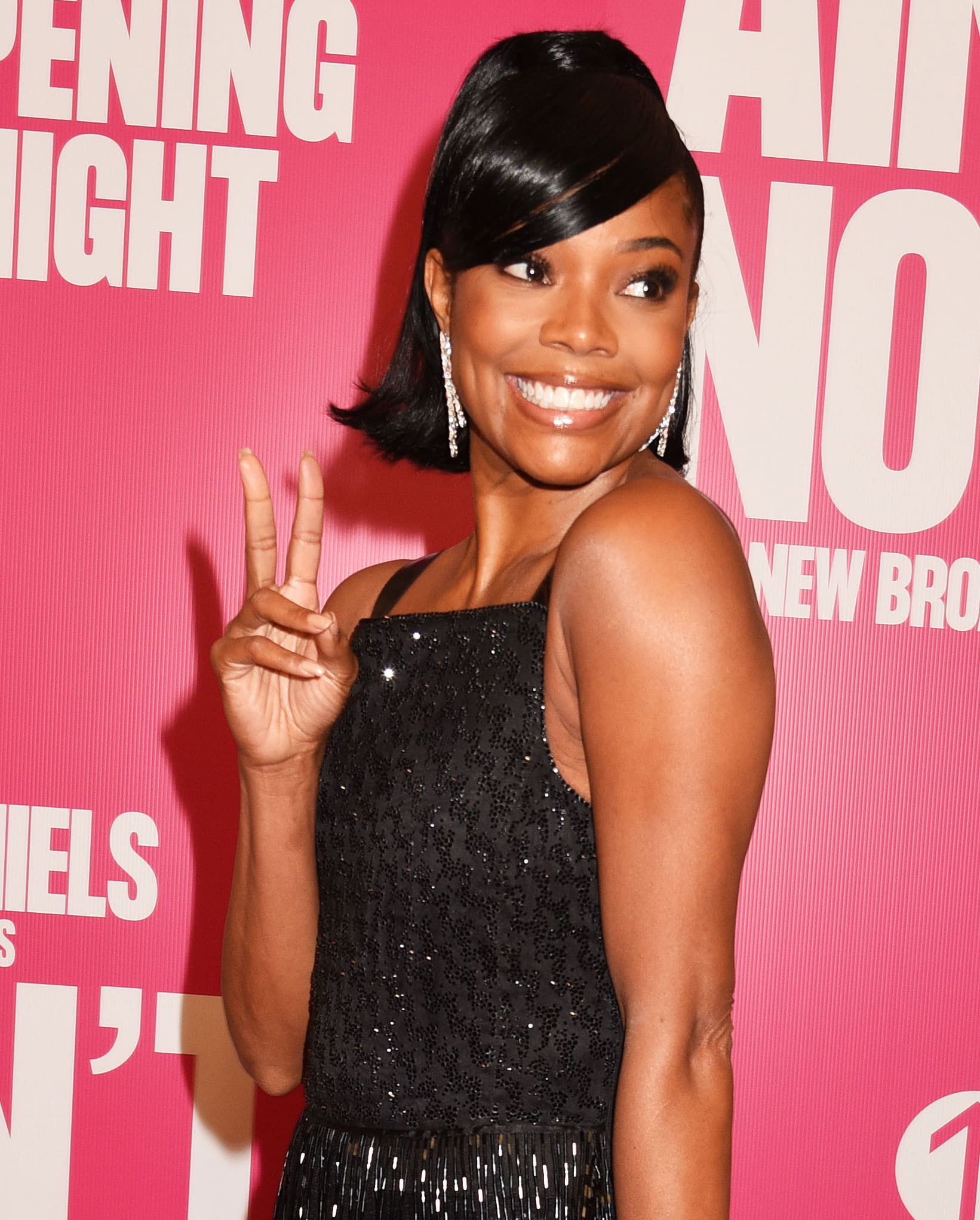 Gabrielle Union styles her tresses in a half-up ponytail, showing off her Yeprem diamond chandelier earrings (Credit: Darla Khazei / INSTARimages / Cover Images)
What Is The Inspection About?
Elegance Bratton's autobiographical movie, The Inspection, follows Ellis French (played by Jeremy Pope), a young gay black man who faces homophobia at home and a Marine boot camp on Parris Island, South Carolina.
Jeremy Pope plays lead character Ellis French in The Inspection (Credit: A24)
At 16, Ellis' mom Inez (Gabrielle Union) kicked him out of their house for being gay. After a decade of homelessness, he decides to enlist in the Marines.
"He initially meets the physical requirements but is not as successful in disguising his sexual orientation, making him the target of a near-lethal hazing from training instructor Leland Laws and a fellow recruit, Laurence Harvey."
The Inspection had its world premiere at the 2022 Toronto International Film Festival on September 8 and was released in the US on November 18 by A24.
Gabrielle Union on Receiving Oscar Buzz for The Inspection
With the praise she's been getting for her exemplary performance in The Inspection, Gabrielle Union could potentially score her first-ever Oscar nomination for best supporting actress. She also got nominated for Gotham and Independent Spirit Awards.
"I thought it was late for me," Union said on Variety's Awards Circuit Podcast.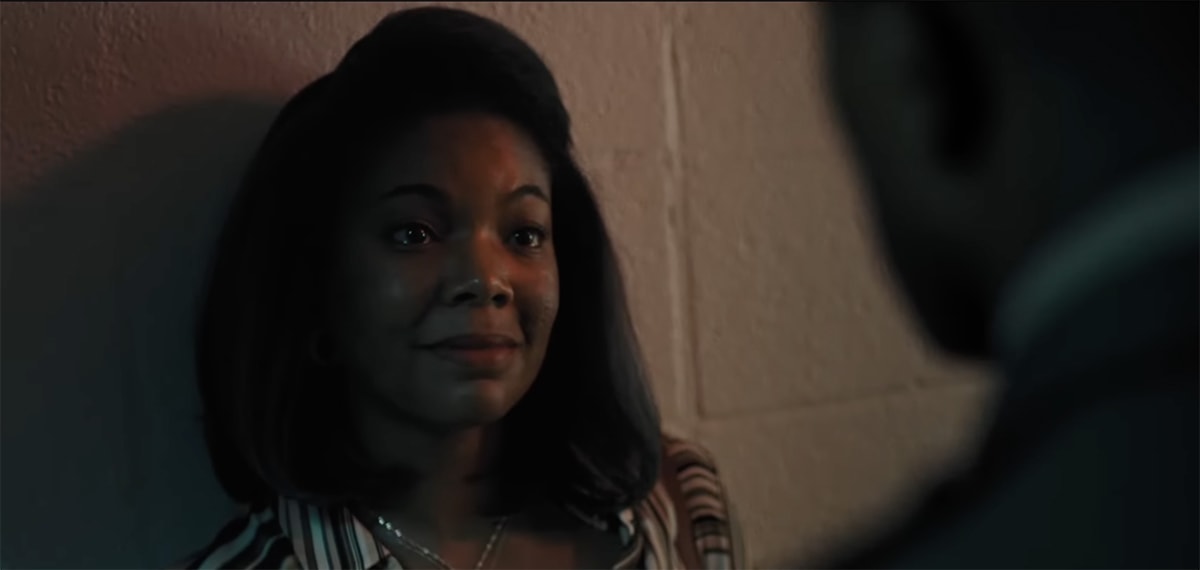 Gabrielle Union has been receiving Oscar buzz for her portrayal as Inez French in The Inspection (Credit: A24)
"I'm being treated like the ingenue I probably should have been treated as after 'Bad Boys 2.' Your strength, power, ability, and beauty, it doesn't diminish with age, it shifts. As long as you're not fighting the shift, it can be a beautiful second, third, fourth, or fifth chapter. My grandmother lived to be 110 and was on [Phil] 'Donahue.' I'm looking at the next 50-60 years."
"I know that I'm just beginning. I do believe I found my superhero origin story."