Although Joseph Quinn has been acting for over a decade, this young actor just had a massive international breakthrough. After portraying the rough-around-the-edges outsider, Eddie Munson, in Stranger Things Season 4, Quinn's popularity has exploded.
Now that the fourth season of Stranger Things has come and gone, many fans are wondering what's next for this mega-talented performer.
Joseph Quinn as Eddie Munson in the fourth season of Stranger Things (Credit: Netflix)
In this article, we're breaking down everything you need to know about Joseph Quinn's career so far, including his beginnings on the BBC and his eventual explosion into the mainstream.
At 29 years old and standing at roughly 5 feet and 10 inches (more accurately, 178.4 cm) tall, Joseph Quinn is poised to take the acting world by storm in the coming years.
Joseph Quinn attending the Newport Beach FF 10 Actors to Watch held at Balboa Bay Resort in Newport Beach, California on October 16, 2022 (Credit: Kathy Hutchins / Shutterstock)
Let's see what the future holds for this fan-favorite up-and-comer!
From BBC One to Netflix and Beyond
Although some sources claim otherwise, Joseph Quinn was born on January 26, 1994, in South London, England. The British actor got into acting early in his life by performing in school plays, in which he excelled.
For his work, Quinn was granted a drama scholarship, and he eventually graduated from the prestigious London Academy of Music and Dramatic Art in 2015.
Joseph Quinn as Arthur Havisham in the British drama television series Dickensian (Credit: BBC One)
A few years after graduating, Quinn started picking up decent roles in British television, including a starring role on the BBC One drama Dickensian.
He continued to pick up steady work on other British television shows and even landed a small role on the seventh season of the hit HBO show Game of Thrones.
While Joseph Quinn continued to work on television and stage productions, he also started setting his sights on bigger projects.
In 2018, he made his feature film debut in the horror movie Overlord. Since then, he has also appeared in several other British movies, including 2019's Make Up and the recently premiered drama Hoard.
The Eddie Munson Breakthrough
Of course, Joseph Quinn's big break came in 2022 when he appeared on Stranger Things Season 4 as the offbeat dungeon master and heavy metal lover Eddie Munson.
Fans agree that Eddie Munson was a major emotional backbone for Season 4's story, with a character arc that was both triumphant and heartbreaking at the same time.
Joseph Quinn as Eddie Munson in the fourth season of Stranger Things (Credit: Netflix)
Interestingly, Joseph Quinn earned this role in one of the most traditional ways possible: via audition tape.
According to Quinn, he taped himself performing Munson's opening cafeteria monologue and sent it directly to the casting team. His plan worked better than expected, as he quickly nabbed the role without additional script readings or meetings.
Despite getting the role with relative ease, Joseph Quinn took the opportunity in stride and dedicated himself to every aspect of the character. For example, in one of the climactic scenes, Eddie wails out Metallica's "Master of Puppets" on his beloved guitar. Joseph Quinn actually played the guitar for the climactic scene in Stranger Things, after months of dedicated practice.
View this post on Instagram
Many fans are wondering if Eddie will be coming back in the fifth season of Stranger Things, but unfortunately, we don't think that's very likely.
However, when you consider that Eddie is one of the most popular characters in the entire show and Stranger Things Season 5 will be the series finale, a surprise return isn't completely out of the cards.
Joseph Quinn's Upcoming Movies
Hot off his success on Stranger Things, Joseph Quinn is becoming one of the most sought-after actors in Hollywood. It seems like Quinn's career is now kicking off in earnest, as the actor already has two big-budget projects in the works for 2024.
Horror fans should get excited, as Joseph Quinn is officially on the cast list for A Quiet Place: Day One, the third film in the horror series. Not much is known about the overall plot or what character Quinn will play, but we assume he'll slide comfortably into a supporting role.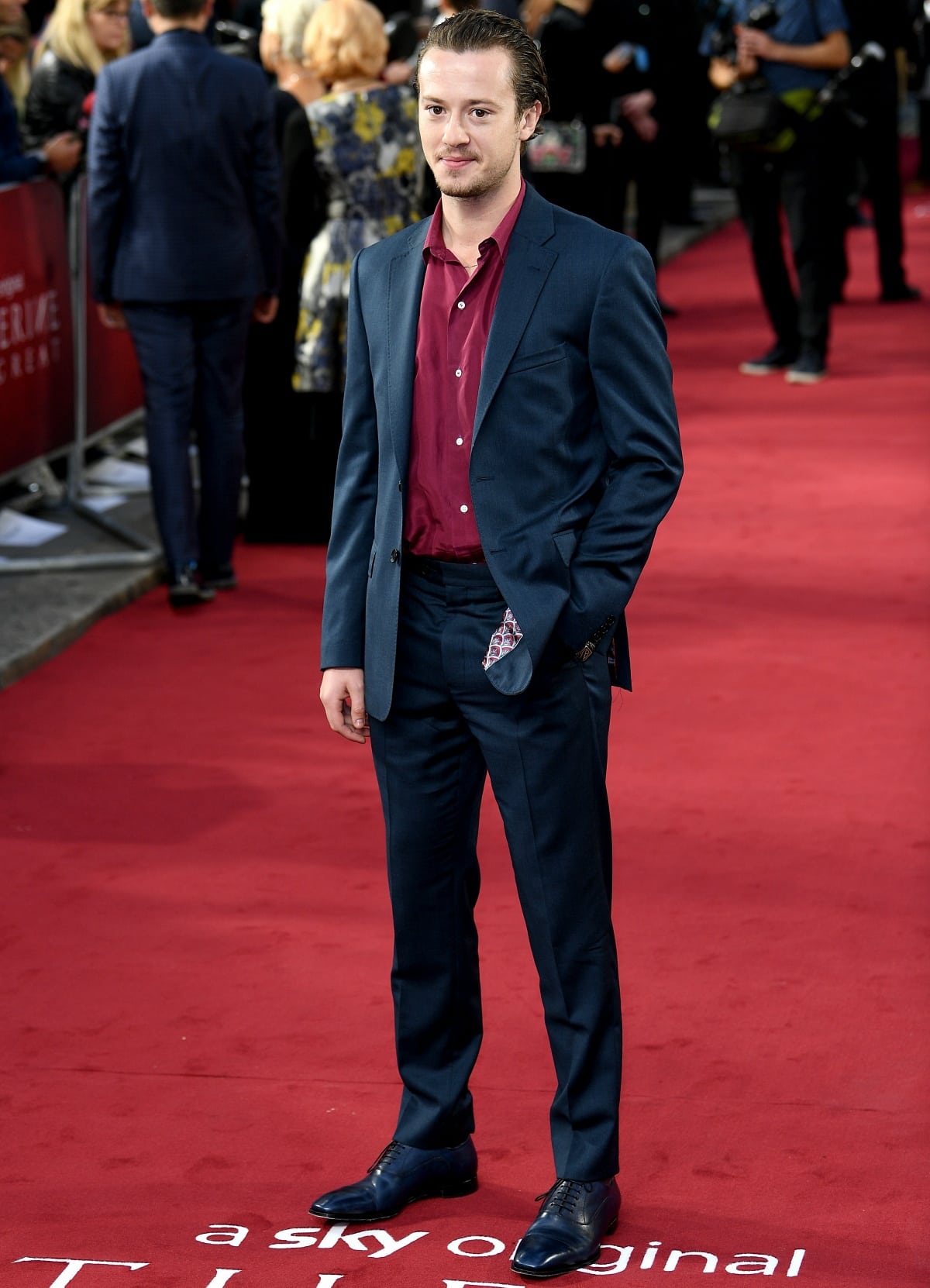 Joseph Quinn is set to join an ensemble cast for A Quiet Place: Day One, the latest installment in the film series (Credit: Isabel Infantes / PA Images / INSTARimages)
You can also catch Joseph Quinn in Gladiator 2, the upcoming sequel to Ridley Scott's iconic action drama. Details on Quinn's role are under wraps at the moment, but he is joined by an all-star cast that includes the likes of Denzel Washington, Paul Mescal, Pedro Pascal, Djimon Hounsou, and more.
It's clear that Joseph Quinn has a bright future ahead of himself, and as long as he keeps delivering powerful performances, he's got a good chance of becoming one of the next leading men of Hollywood.
At the rate that he is going, Joseph Quinn is set to become one of Hollywood's next leading men (Credit: JOHN NACION / Startraksphoto)
With an already-fervent fanbase and a couple of huge projects on his slate, it looks like 2024 could be a big year for Joseph Quinn.