Successfully cheering on basketball player and husband, Lamar Odom, Khloe Kardashian watched his team, the LA Clippers, beat the Milwaukee Bucks in the game at the Staples Center yesterday evening.
One thing we love about paparazzi pics at basketball games is that we get really great shots of the celebrity's shoes, especially when they're seated front row and center just like Khloe Kardashian. She was joined by her younger half-sister Kendall Jenner, Bruce Jenner, Malika Haqq, and Rob Kardashian. The reality star sported J Brand stretch leather leggings and a textured black blazer.
Khloe Kardashian taking a selfie with Bruce Jenner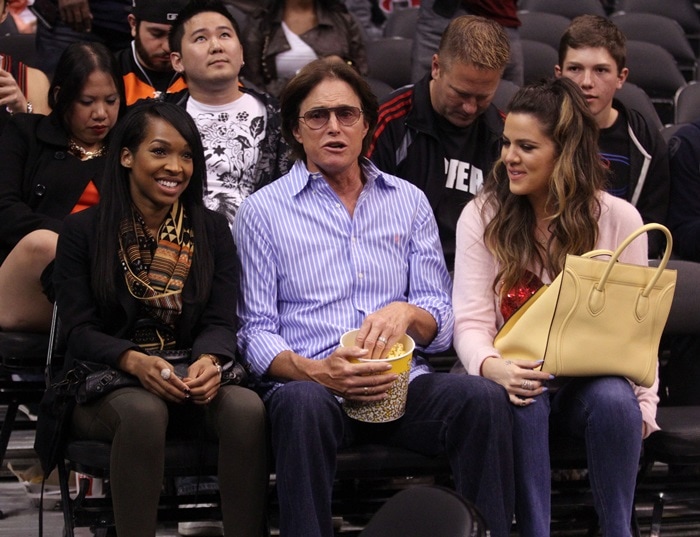 Malika Haqq, Bruce Jenner, and Khloe Kardashian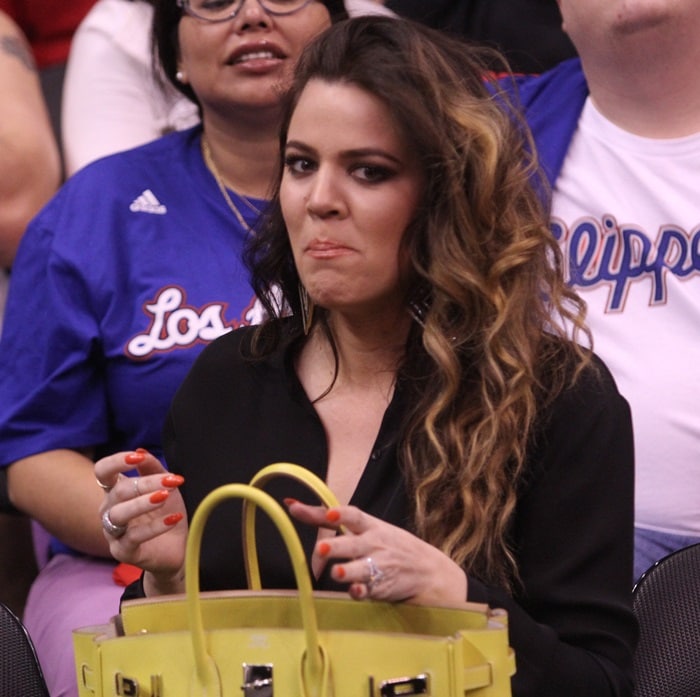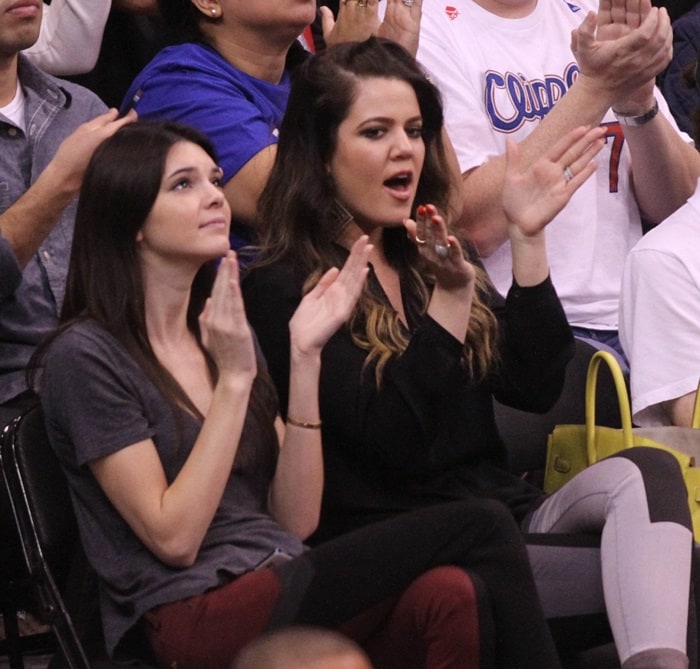 Khloe Kardashian, Kendall Jenner, and Rob Kardashian watching the LA Clippers vs. Milwaukee Bucks game at the Staples Center in Los Angeles on March 6, 2013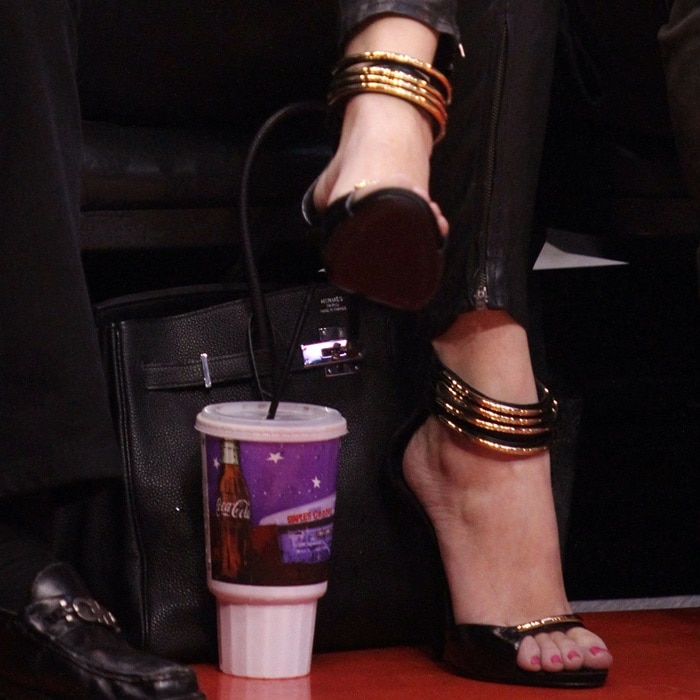 Khloe Kardashion in Giuseppe Zanotti embellished ankle-cuff gold tube sandals
Now, those are some stunning shoes. But gold and black? We've seen this color combo so many times before.
Going with our first hunch, we wasted no time in looking for Khloe Kardashian's shoes, and we were able to immediately ID them as these Giuseppe Zanotti embellished ankle-cuff gold tube sandals from the designer's Spring 2013 collection:
Giuseppe Zanotti Gold Tube Ankle-Strap Sandals, $1,350 at Saks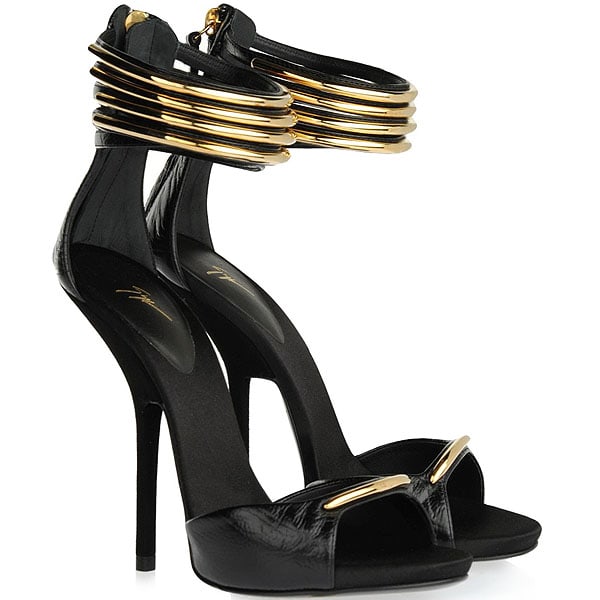 The popularity of Giuseppe Zanotti's Spring 2013 collection is insane. We've seen the serpent sandals, the t-bar sandals, the metal-heeled sandals, the spiked sandals, and the gold ring sandals, all in combinations of gold metal and black leather. At this rate, we're going to see all variations of these Giuseppe Zanotti shoes even before spring 2013 hits!
Have you got a favorite yet out of all the variations we've seen so far?
Credit: WENN