Jourdan Dunn is a high-fashion runway regular. She has walked for Prada, Louis Vuitton, Valentino, Marc Jacobs, and Ralph Lauren, to name a few. However, on Monday, the 25-year-old English model decided to take a break from the catwalk.
Instead of strutting her stuff down the runway, Jourdan enjoyed the front row view at Ralph & Russo's fashion show during Paris Fashion Week Haute Couture.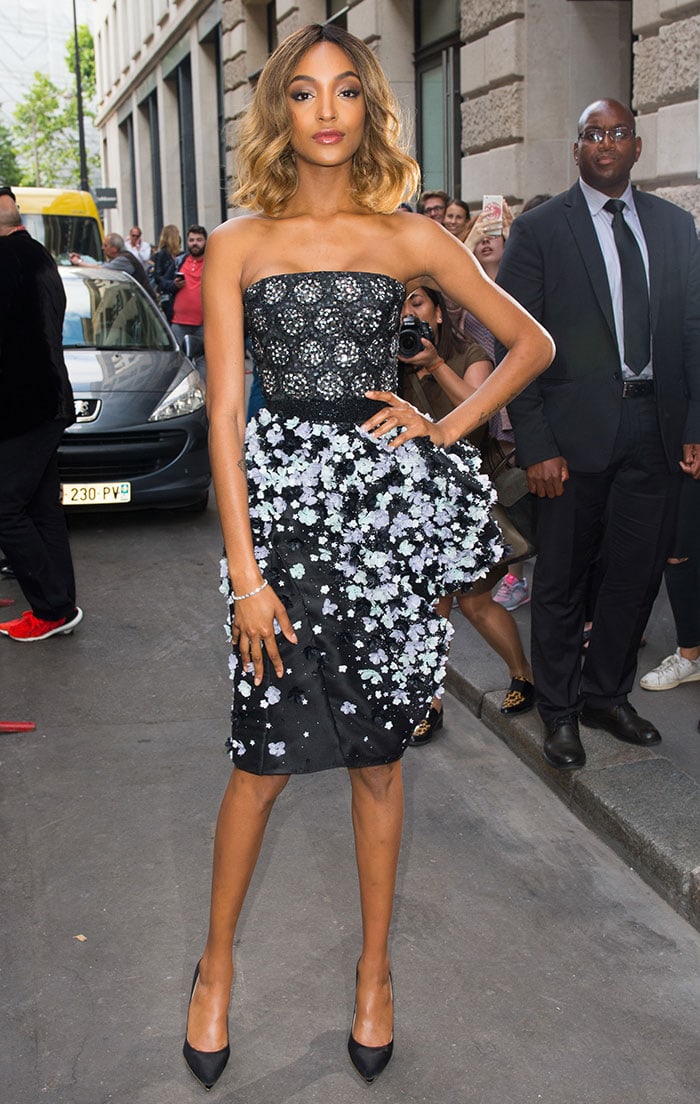 Jourdan Dunn highlighted her slender figure in a knee-length dress
The 5'11" model arrived at the presentation wearing a full look from the British fashion house. She highlighted her slender figure in a knee-length dress, which featured a tulip skirt covered in contrasting floral appliques.
It also had a strapless bodice, which was covered in circular-patterned metallic sequins.
Jourdan Dunn at Ralph & Russo fashion during Paris Fashion Week Haute Couture Autumn/Winter 2016/17 in Paris, France on July 4, 2016
Jourdan complemented her heavily-embellished frock with flawless makeup that accentuated her complexion. She wore smoky eye-makeup, well-defined eyebrows, peach blush, and pink lipstick. She completed her look with center-parted loose waves.
Jourdan teetered on a pair of Ralph & Russo Eden pumps in black satin. These pumps are a classic with pointed toes, but most noteworthy were the 4.7-inch leaf-detailed metal heels.
Check out these pumps in different versions at Ralph & Russo.
Jourdan Dunn rocks black satin Eden heels by Ralph & Russo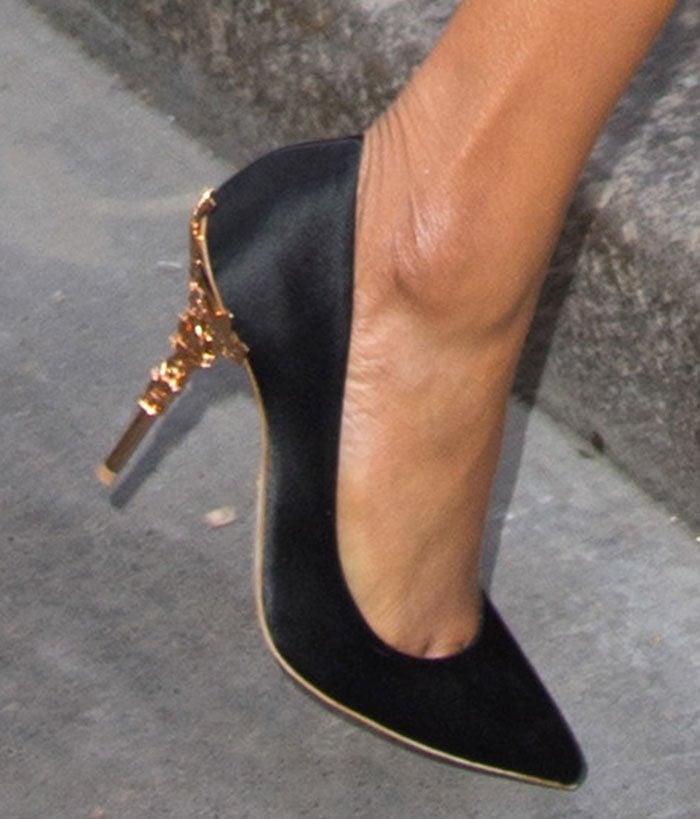 Jourdan Dunn shows off her feet in Ralph & Russo Eden pumps
We have also spotted Kaia Gerber and Angelina Jolie in these stunning shoes!
Ralph & Russo Eden Heel Pumps, £1,700 at Ralph & Russo
With ornamental filigree leaves spiraling naturally up the heel, this stunning pump harks back to the beauty and perfection of a lost paradise.
As if from an enchanted fairy-tale, abandoned by an imperial Tsarina in the pursuit of time, it is celestial and romantic.
Handcrafted in Italy, each shoe is created with only the finest materials.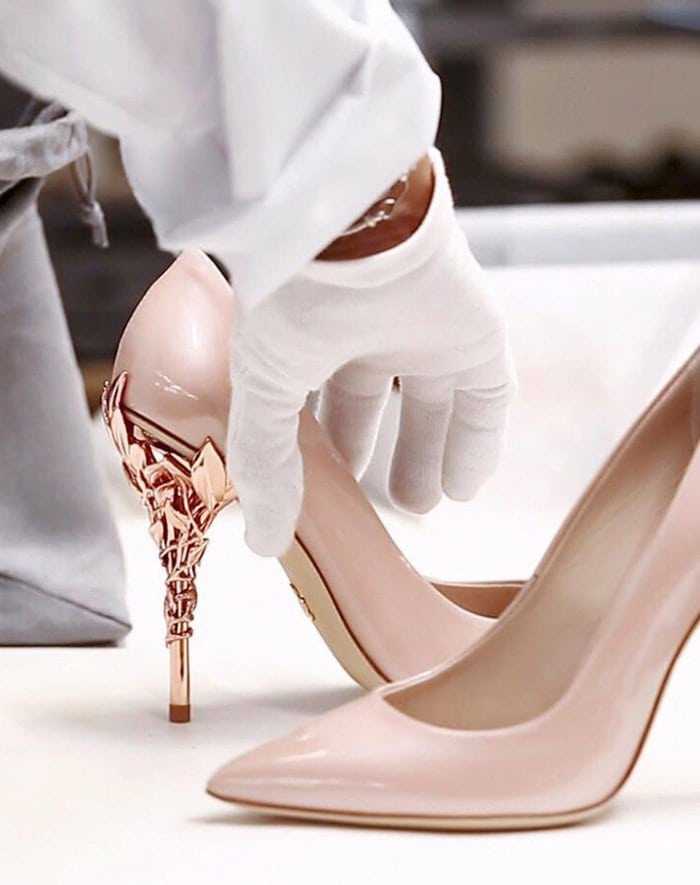 Featuring delicate vine leaves that are carefully hand assembled, the Eden pump is individually formed according to size.
Molded first in wax and placed onto a model shoe, the vine leaves are expertly laid out and resized accordingly so that every shoe is perfectly unique.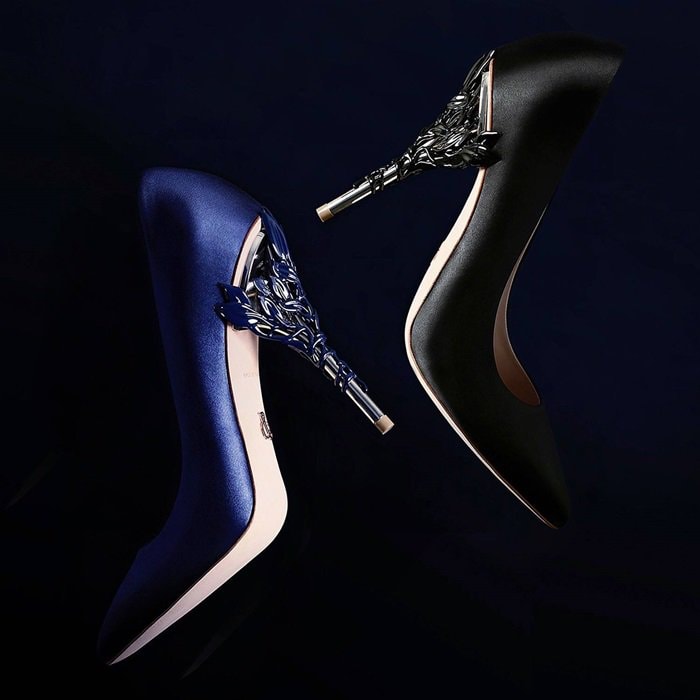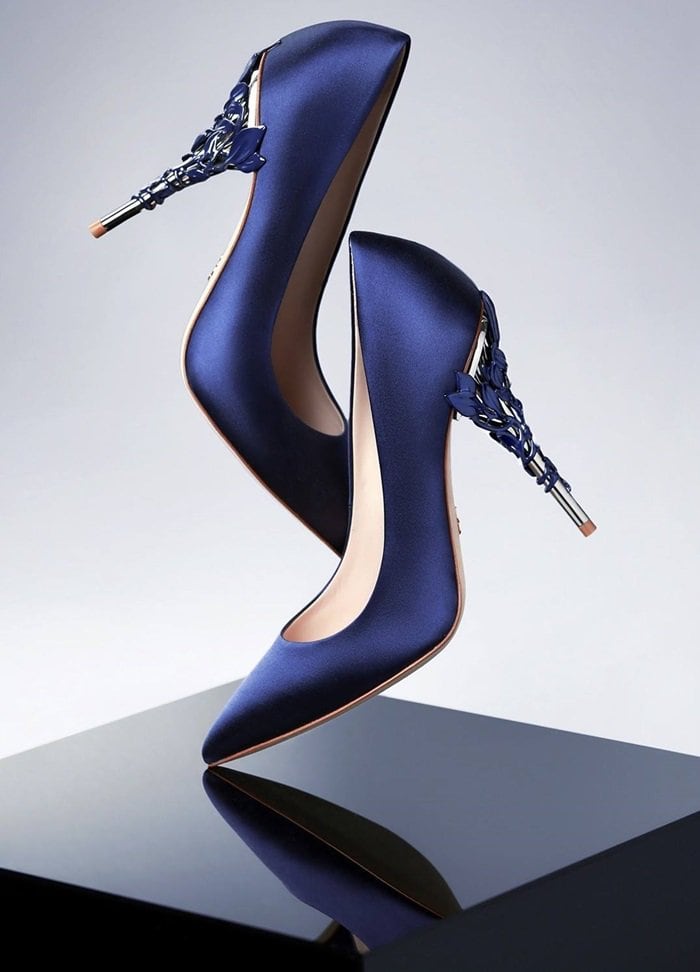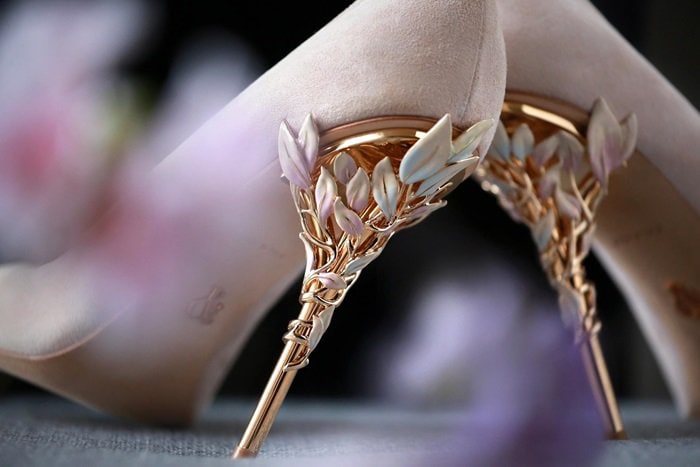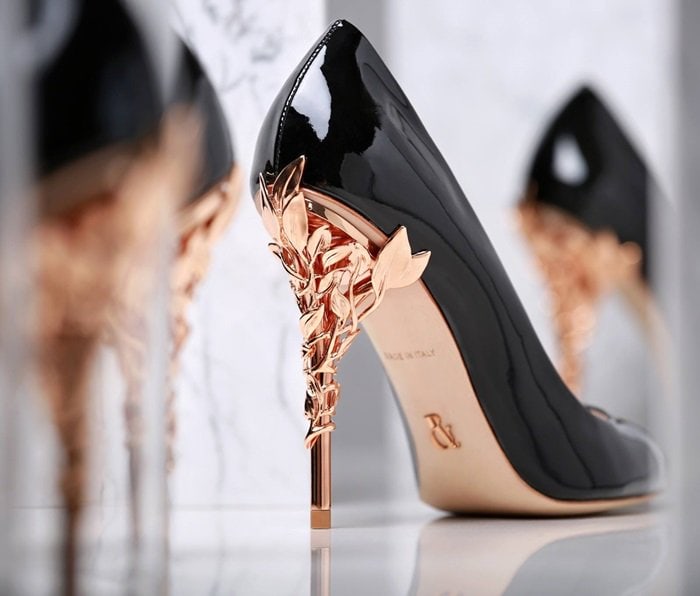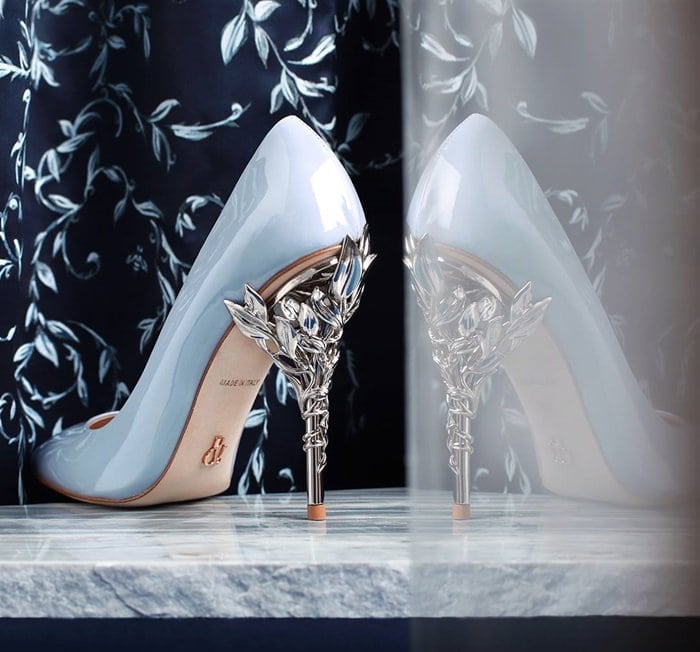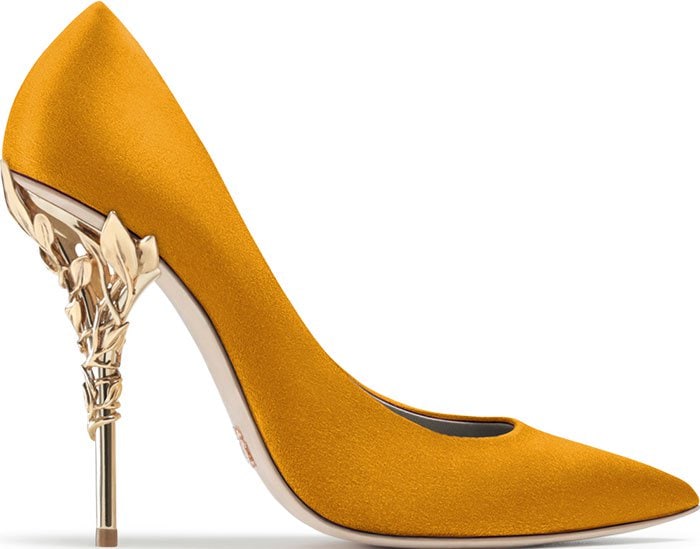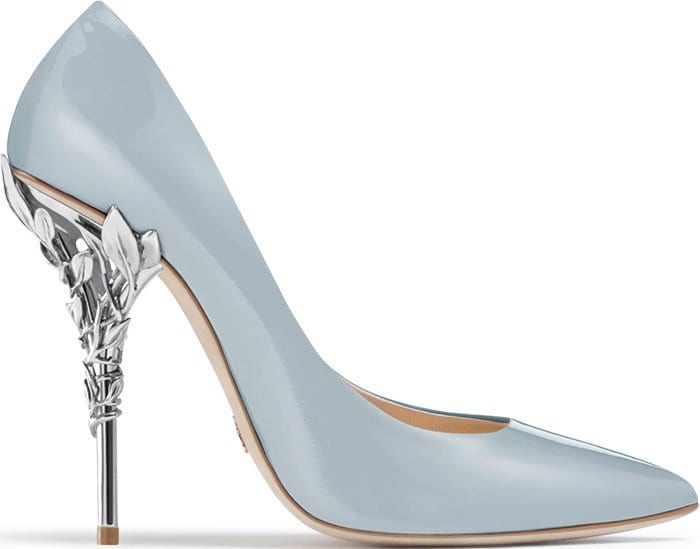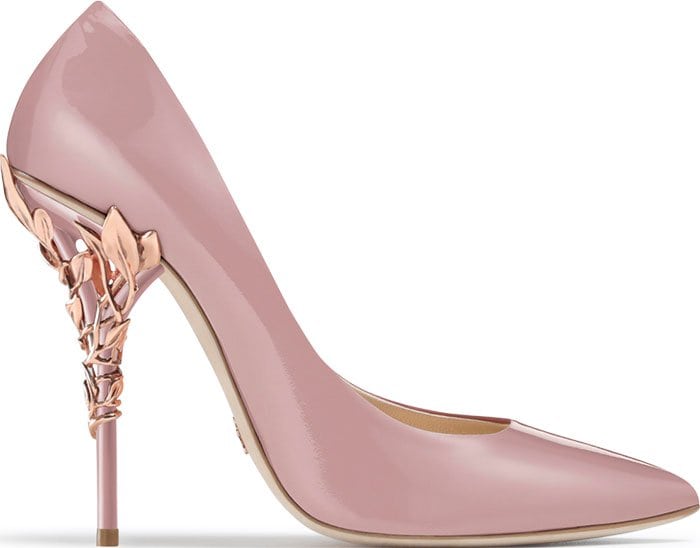 Credit: WENN