We stumbled across this picture of Rashida Jones yesterday and decided to include it in a blog post that we were writing on the 2013 Film Independent Spirit Awards:
Rashida Jones at the 2013 Independent Spirit Brunch at BOA Steakhouse, West Hollywood, January 12, 2013
As you can see, her toes were falling out, and the comments made on Facebook in this regard were not always of the kind sort:
"Can't tell if I like the shoes cause all I see are hanging toes"
"ewwww her pinky toe is sticking out!!!!"
"The shoes would be nice if I wasn't to[o] distracted by her toe scraping the concrete!"
"All the money "stars" make and they can't purchase shoes that fit!"
"They look like they're making her cry; look at her toes falling out and bent on her right foot."
"Someone needs to shoot her in the pinky toe for even trying to get those shoes on!-("
To make it up to the American actress, producer, singer, and writer, we decided to feature some shoe photos of her in which she looks much better. We browsed through some photos from 2011 and 2010 and found Rashida looking absolutely stunning in several of them.
Check out the following, and let us know which pair is your favorite:
1. Rashida Jones in Casadei Pumps
The American actress, comic book author, film producer, singer, and screenwriter styled her grey suede Casadei pumps with a Stella McCartney Spring 2012 dress.
Rashida Jones at the 'Our Idiot Brother' Los Angeles premiere held at the Cinerama Dome in Hollywood on August 16, 2011
2. Rashida Jones in Floral Booties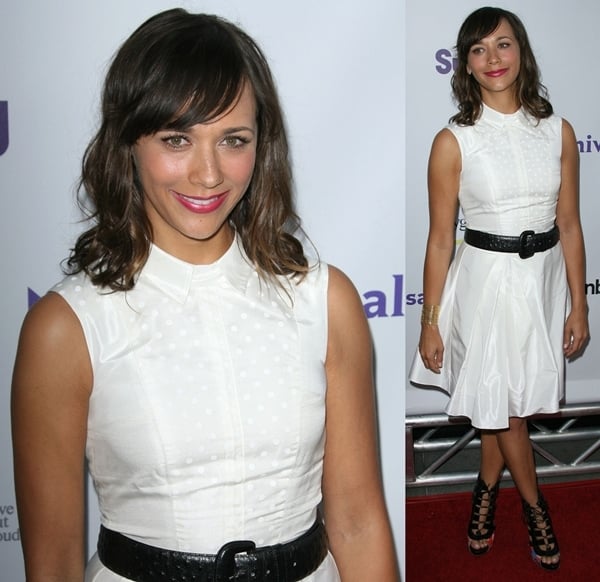 Rashida Jones at the NBC Press Tour Party held at The Bazaar at the SLS Hotel in Los Angeles on August 1, 2011
3. Rashida Jones in Jimmy Choo
This time she styled her Jimmy Choo heels with a Stella McCartney Spring 2011 botanical print cotton top.
Rashida Jones at the 2011 Palm Springs International Film Festival Awards Gala presented by Cartier held at the Palm Springs Convention Center on January 8, 2011
4. Rashida Jones in Giuseppe Zanotti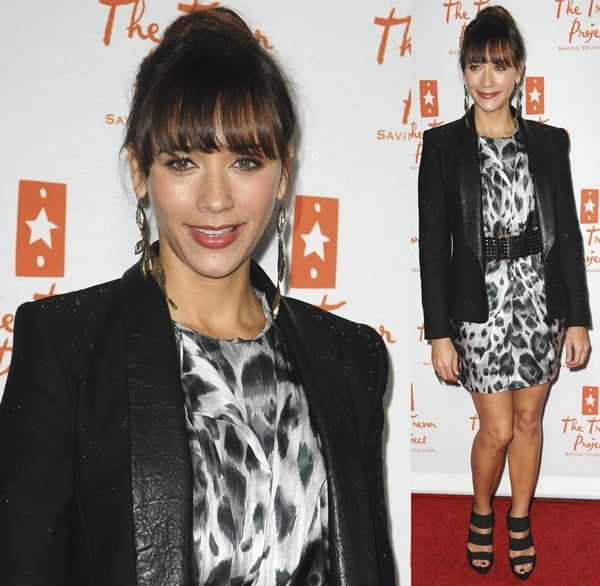 Rashida Jones at Trevor Live Benefiting The Trevor Project held at The Hollywood Palladium on December 5, 2010
5. Rashida Jones in LD Tuttle Fringe Sandals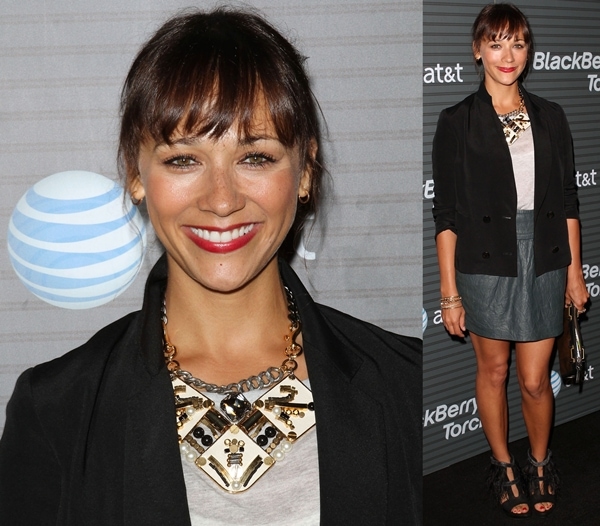 Rashida Jones at Blackberry Torch from AT&T U.S. Launch Party on August 11, 2010
6. Rashida Jones in Absolutely Stunning Shoes
She styled the glittering shoes with an outfit from the Thakoon Fall 2010 Ready-to-Wear Collection.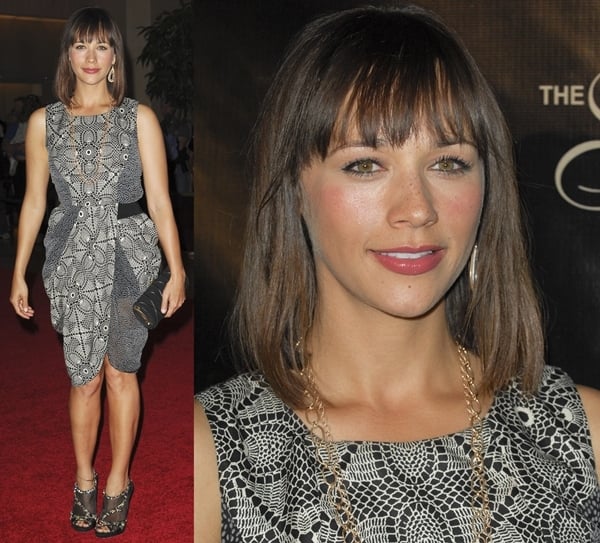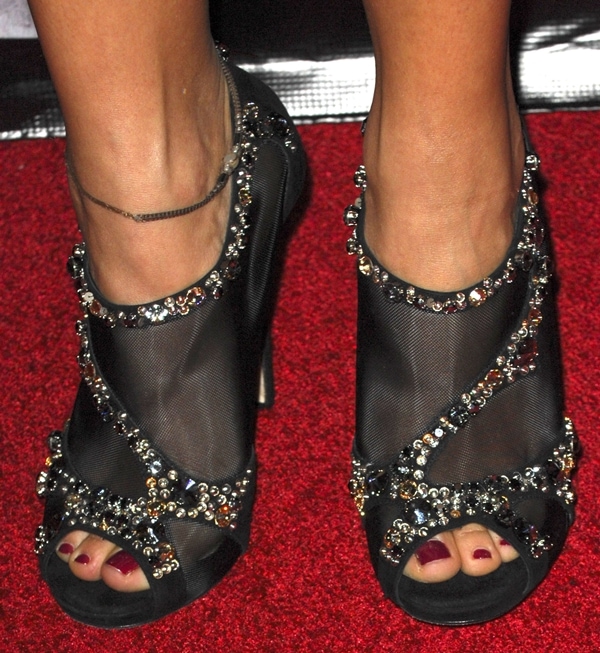 Rashida Jones at the 35th Annual Gracie Awards Gala held at The Beverly Hilton hotel in Beverly Hills on May 25, 2010
Credit: FayesVision / WENN / Adriana M. Barraza / Nikki Nelson / Apega