Victoria Justice has been walking the carpet for more than a decade now, and during her Nickelodeon days, she made it a point to bring her adorable half-sister Madison Grace Reed. Back then, Victoria still had to crouch down and put her arm around little Maddy's shoulders to look sisterly in photos.
Years later, the actress walked the 2017 People's Choice Awards red carpet with her sister Maddy. This time, however, she had to adjust her arm placement quite a bit.
Victoria Justice at the 2017 People's Choice Awards held at the Microsoft Theater in Los Angeles on January 18, 2017.
Victoria looks golden in a pair of metallic Stuart Weitzman sandals.
Victoria wore an exquisite dress made entirely out of beads by Kuwait-born designer Yousef Aljasmi. Mind you, it's not just a bead-embellished dress – every inch of the dress is covered in gold and silver beads.
The actress complemented her amazing dress with jewelry from Swati Dhanak and Miansai, and finished off her look with a metallic pair of Stuart Weitzman sandals.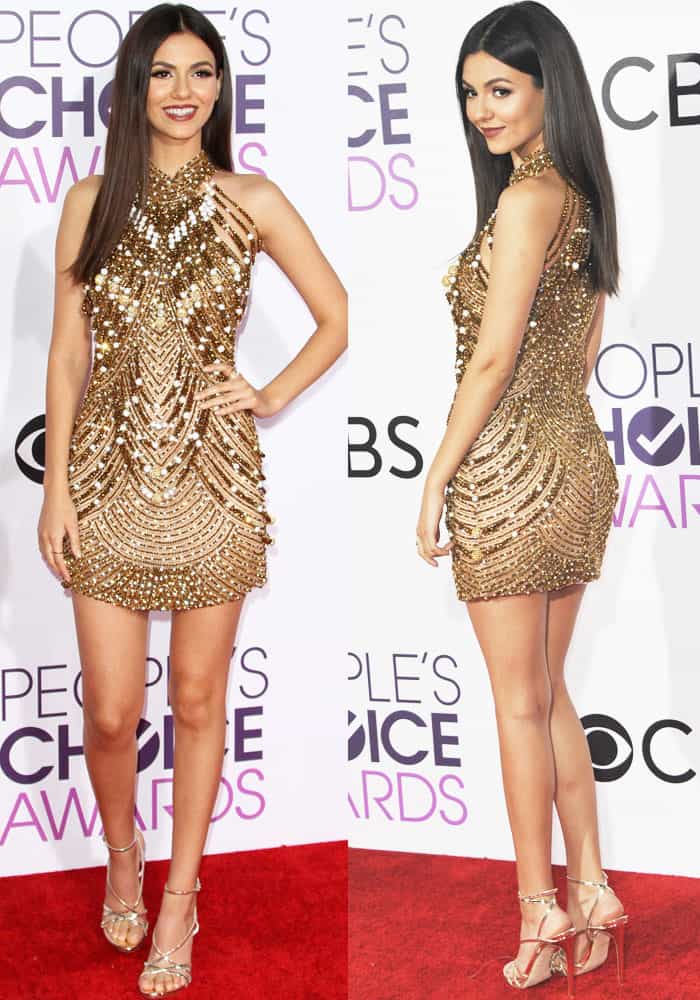 The actress stuns in an exquisite fully-beaded dress by Yousef Aljasmi.
Victoria walked the red carpet with a tall and straight posture — partly because her date, little Maddy, is not so little anymore. The actress now puts her arm around Maddy's waist because her sister has managed to outgrow her after 10 years on the carpet.
The actress is three years older than her half-sister. Despite being all grown up, Victoria couldn't help but still call her sister "little munchkin" in an Instagram upload.
Also, how gorgeous are they?
Shop Stuart Weitzman sandals similar to Victoria's at 6pm.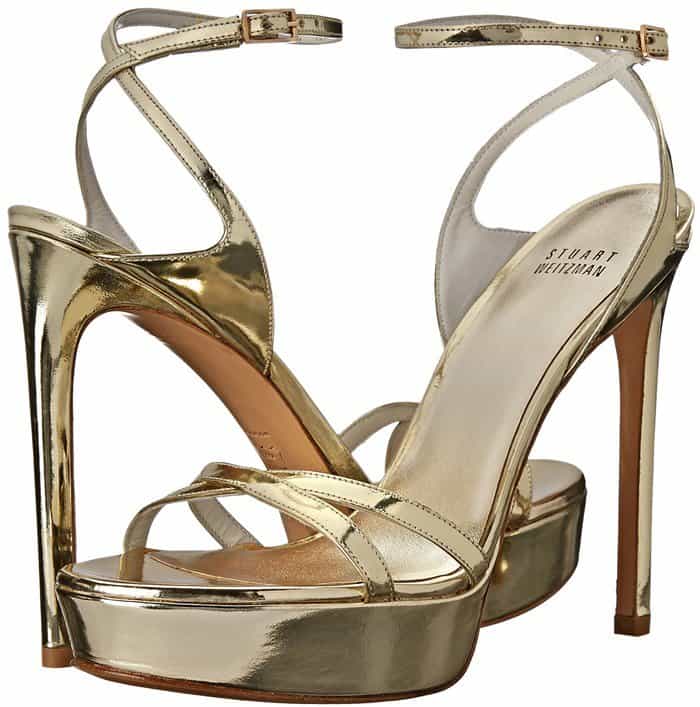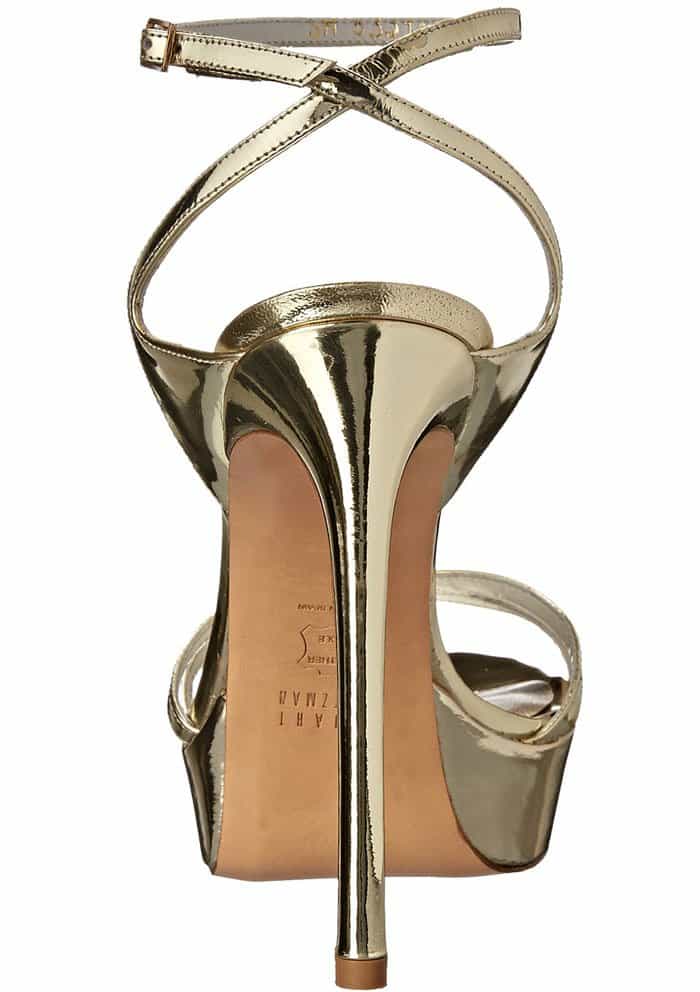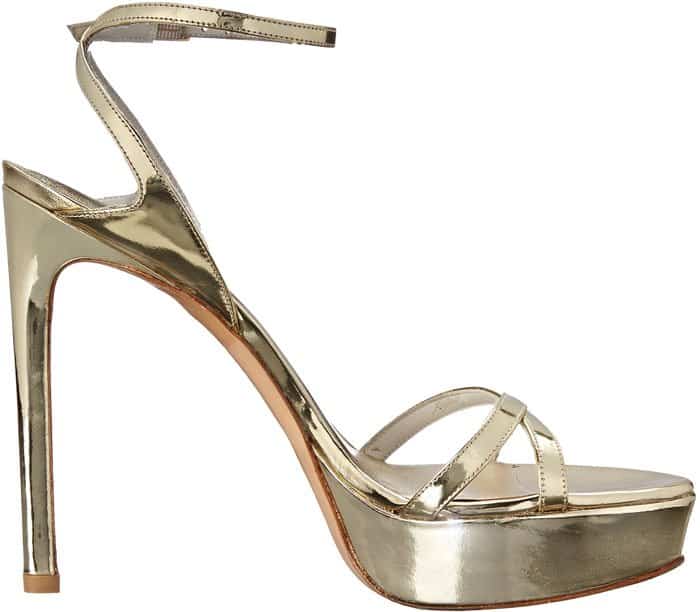 Stuart Weitzman "Bebare" Sandals, $289.99 at 6pm
Credit: Adriana M. Barraza / Apega / WENN