Los Angeles was abuzz with glamour and star power as Ashlee Simpson and Evan Ross attended the 30th Annual Race to Erase MS Gala held at Fairmont Century Plaza over the weekend.
The power couple, accompanied by a bevy of celebrities, including model Alessandra Ambrosio with her mom and Denise Richards with her husband Aaron Phypers, turned heads with their impeccable style.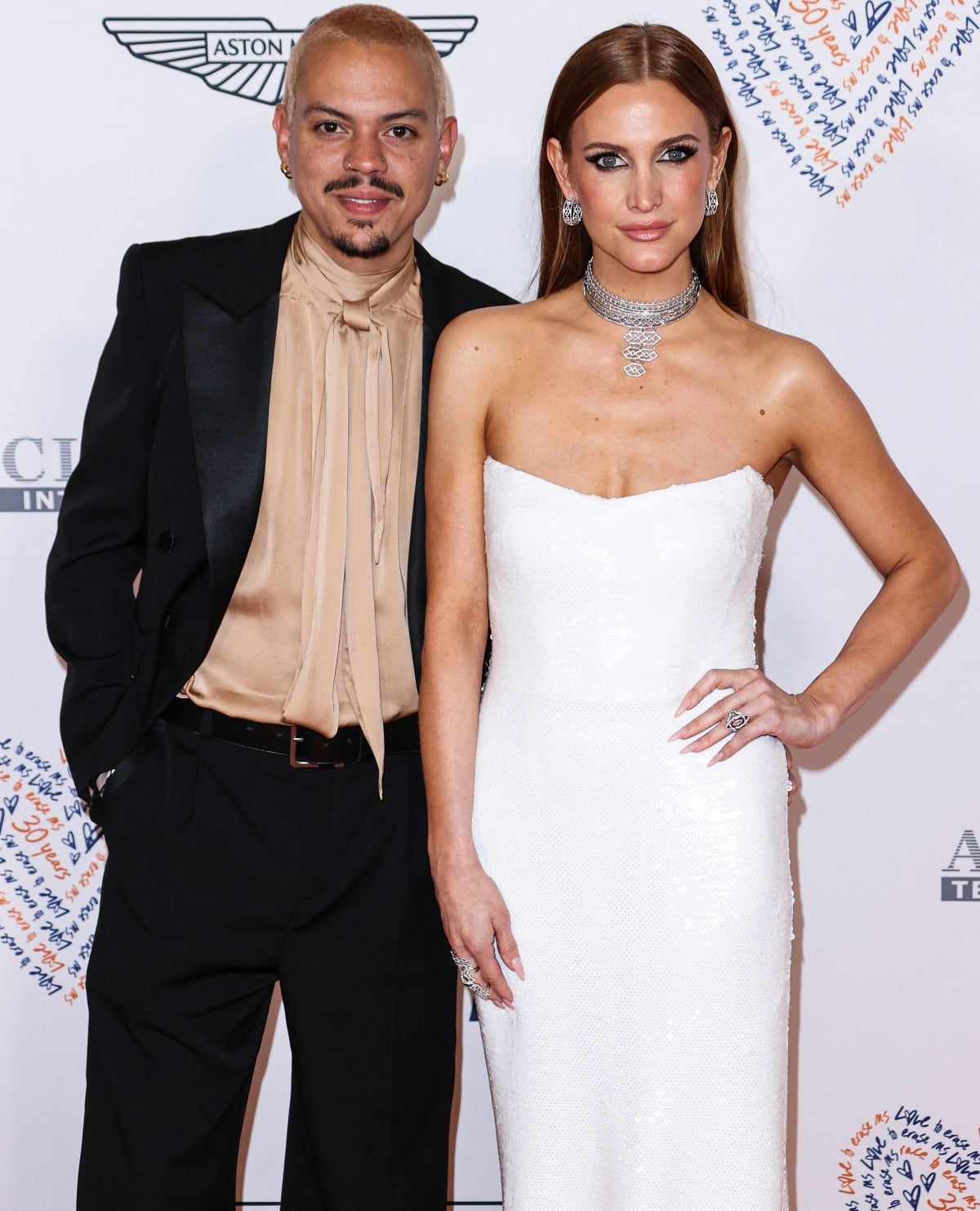 Evan Ross and Ashlee Simpson attend the 30th Annual Race to Erase MS Gala held at the Fairmont Century Plaza in Los Angeles, California on June 2, 2023 (Credit: Abaca Press / INSTARimages)
Radiating pure elegance, Ashlee Simpson graced the orange carpet as a true vision in white, thanks to the exquisite styling by Natalie Saidi.
Her strapless Monique Lhuillier gown, adorned with dazzling sequins, showcased the perfect blend of sophistication and glamour.
This ethereal white dress, carefully selected from the designer's Spring 2023 collection, contrasted significantly against Simpson's sun-kissed complexion.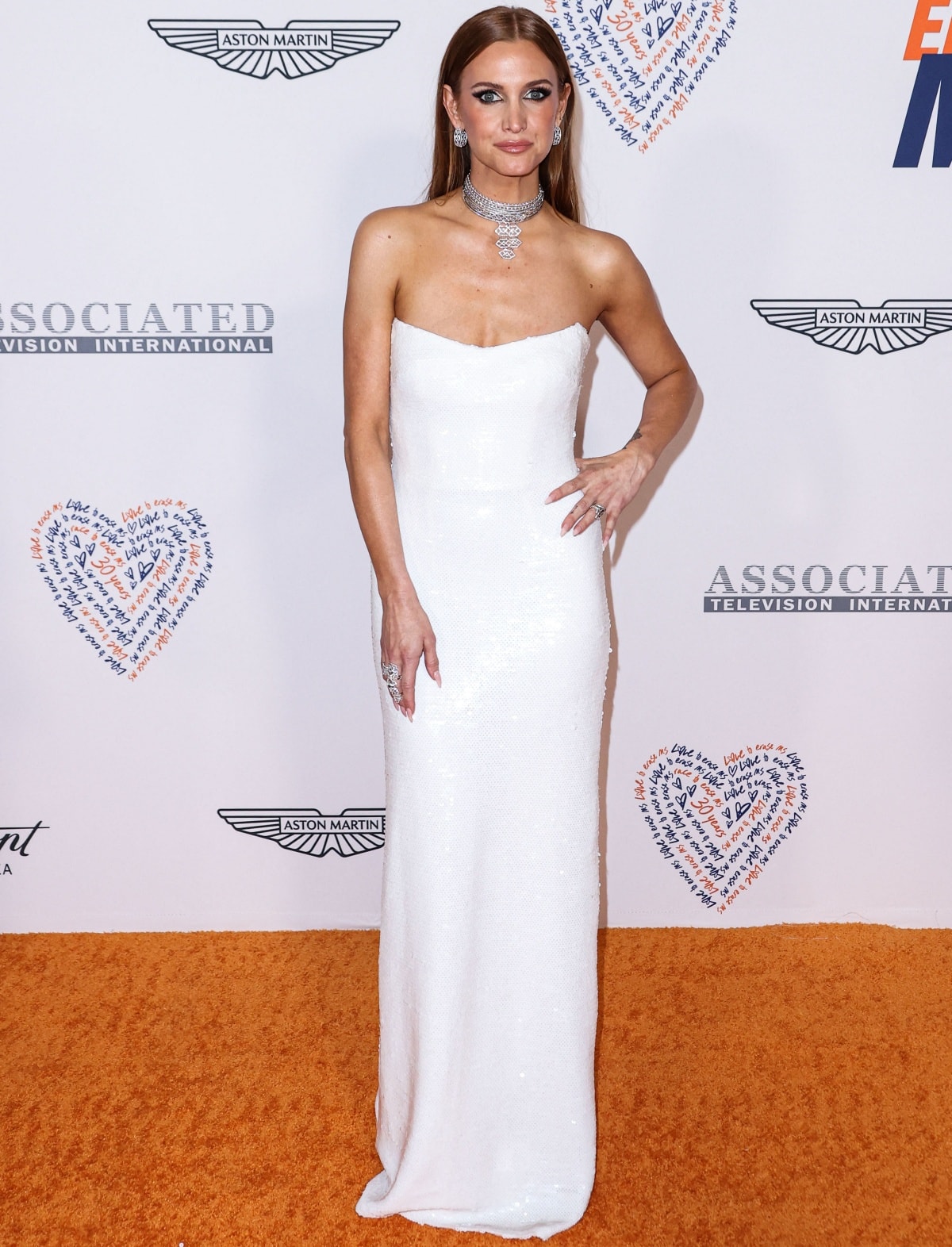 Ashlee Simpson looking elegant in a strapless Monique Lhuillier gown (Credit: Abaca Press / INSTARimages)
With her luscious auburn locks gracefully cascading down her back, the 38-year-old singer exuded an ethereal charm.
To further elevate her ensemble, she adorned herself with sparkling jewels, each gem illuminating her angelic appearance and adding an extra touch of luxury.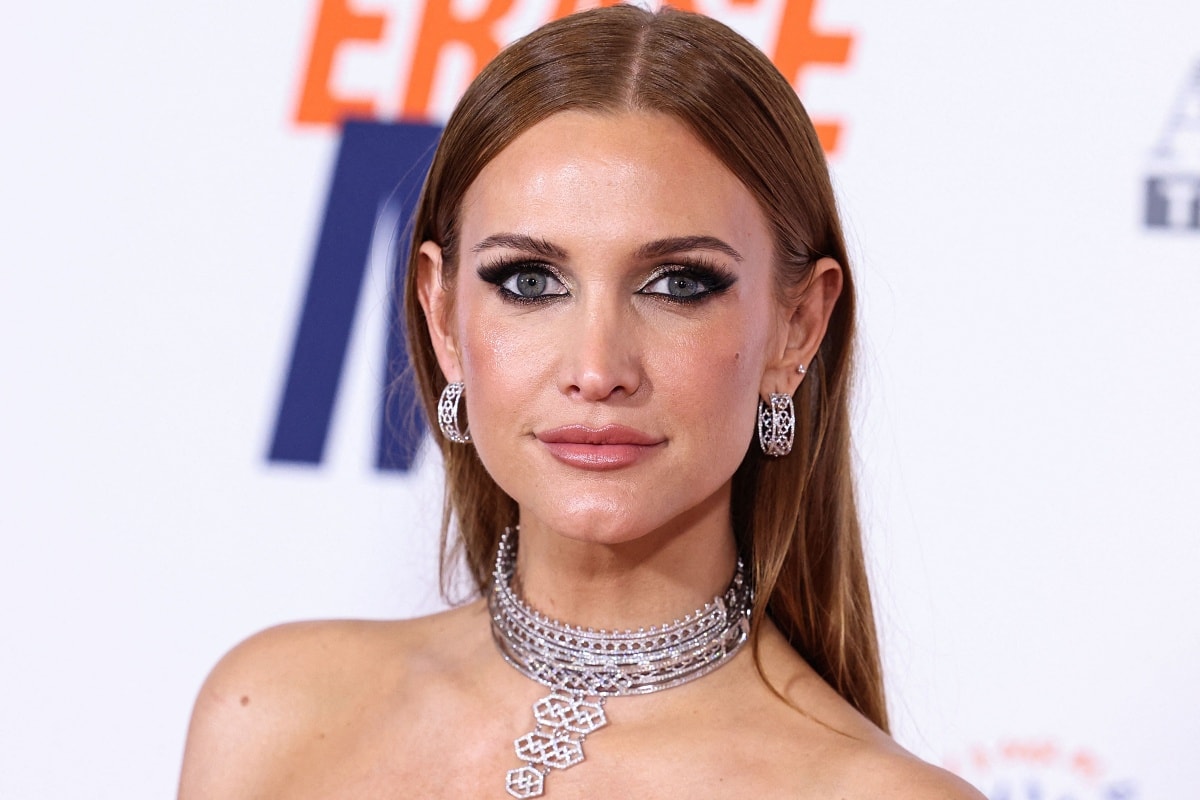 Ashlee Simpson's sleek auburn hair cascaded down her back to showcase her gorgeous face and sparkling gems (Credit: Abaca Press / INSTARimages)
And to complete her look, Simpson confidently stepped onto the orange carpet, graciously enhancing her stunning frame with blush platform heels that bestowed her regal height.
Radiant and captivating, Evan Ross, son of the iconic Diana Ross, took center stage as he strolled alongside his beloved wife.
Dressed to perfection, the 34-year-old actor effortlessly commanded attention in a sleek Saint Laurent ensemble. His outfit featured a black suit, expertly paired with a sophisticated beige pussy bow blouse.
With wide-leg suit pants and square-toe patent leather boots, Ross radiated an undeniable aura of contemporary elegance.
The couple's sartorial choices perfectly complemented each other, showcasing their impeccable taste and effortless style.
Not to be outdone, Evan Ross stepped out in a Saint Laurent ensemble with square-toed leather boots (Credit: Abaca Press / INSTARimages)
Having been married since 2014, Ashlee Simpson and Evan Ross have built a strong foundation rooted in love and understanding.
Their enduring bond has weathered the storms of life, and they are blessed with two adorable children: 7-year-old daughter Jagger Snow Ross and 2-year-old son Ziggy Blu Ross.
Additionally, Simpson is a mother to her 14-year-old son Bronx Wentz, whom she shares with her ex-husband Pete Wentz.
As they approach their tenth wedding anniversary next year, the couple contemplates renewing their vows, cherishing the idea of involving their children in this particular occasion.
Evan Ross giving a sweet kiss to wife Ashlee Simpson at the 30th Annual Race to Erase MS Gala (Credit: Abaca Press / INSTARimages)
However, this doesn't mean that they won't make their ninth year of marriage just as memorable.
In an exclusive interview with E! News at the WealthFlix Entrepreneur Summit in Hollywood, Ashlee Simpson shared her perspective on their relationship: "I will simply celebrate our love."
She emphasized that their enduring union results from hard work, understanding, and the commitment to grow alongside each other.
Simpson added, "Marriage takes work and understanding each other and it's so important to stay on point and grow with one another."
One factor contributing to their harmonious partnership is their shared aesthetic sense, particularly in home decor.
Evan Ross and Ashlee Simpson are always "on the same page," which is one of the secrets to their harmonious partnership (Credit: Abaca Press / INSTARimages)
Ashlee Simpson is the creative director for Kempa Home, a furniture and accessories brand. Describing her style as "very eclectic," she expressed gratitude for having Ross share her design preferences.
She considers herself fortunate that they are always on the same page regarding home improvements, explaining, "I'm very lucky. Every season, you feel like, 'Oh, I want to add this or I want to paint this wall,' and we're on the same page."