Avril Lavigne's Sexy Feet and Nude Legs in Hot High Heels
See pictures of Avril Lavigne showing off her nude feet and bare legs in sexy high heels and shoes. She is the founder of Abbey Dawn.
The Canadian singer-songwriter and actress was born on September 27, 1984, in Belleville, Canada.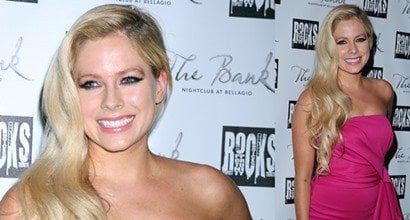 Avril Lavigne has hit the big 3-0! To celebrate the milestone, the singer partied in Las Vegas in an outfit…
Avril Lavigne proved that she is still the rock star princess when she stepped onto the red carpet at the…
Remember Avril Lavigne's "Sk8er Boi" days? The pin-straight hair, the baggy pants, the excessive amount of studded bracelets? (Ah, the…
Miley Cyrus owned the jumpsuit look, Selena Gomez missed the opportunity to wear neon shoes, and Kesha bared so much…
A number of celebrities graced the orange carpet at The Home Depot Center in Carson on May 11. Among the…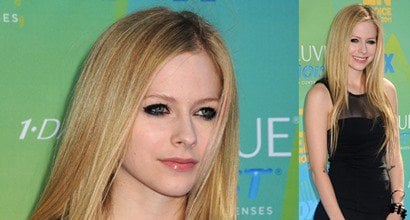 Avril Lavigne's Abbey Dawn shoe collection was released yesterday at JustFab. Naturally, I spent some time perusing the entire collection…
While Avril Lavigne has had her Abbey Dawn clothing line since 2008, this year she and her team are making…