Only Elle Fanning can pull off wearing a t-shirt dress printed with Sleeping Beauty on it without looking like a child. Yes, she's still a teenager, but certainly no longer a kid. Elle's youthful grace and innocent demeanor coupled with a quirky fashion sense have allowed her to get away with such pieces. It's no wonder why Miu Miu chose the young star as one of its brand ambassadors.
Over the weekend, the 16-year-old was spotted wearing said t-shirt dress when she arrived at Narita International Airport. She capped it off with a red purse from Dolce & Gabbana and a pair of pointed metallic bow-detailed pumps. The whole look was playful and fresh, and it suited her personality immensely.
Elle Fanning in a t-shirt dress printed with Sleeping Beauty on it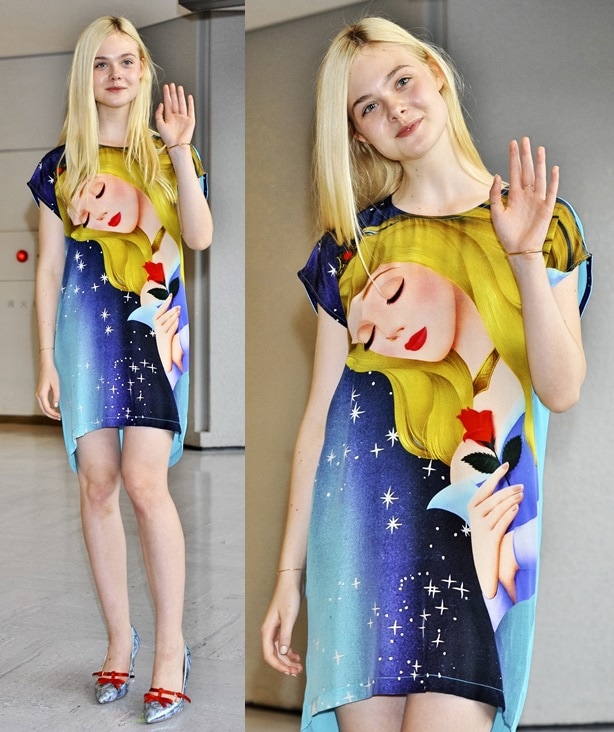 Elle Fanning in a colorful t-shirt dress and pointy bow-detailed pumps at Narita International Airport in Japan on June 21, 2014
Do you like this airport style?
The t-shirt dress is cute, but we have to admit, you will not find us sporting the same piece in this lifetime. Elle's shoes, on the other hand, are quite intriguing. They look vintage-y and really fancy. Any idea where she scored her pair? We have two labels in mind — Miu Miu and Dior. What's your guess?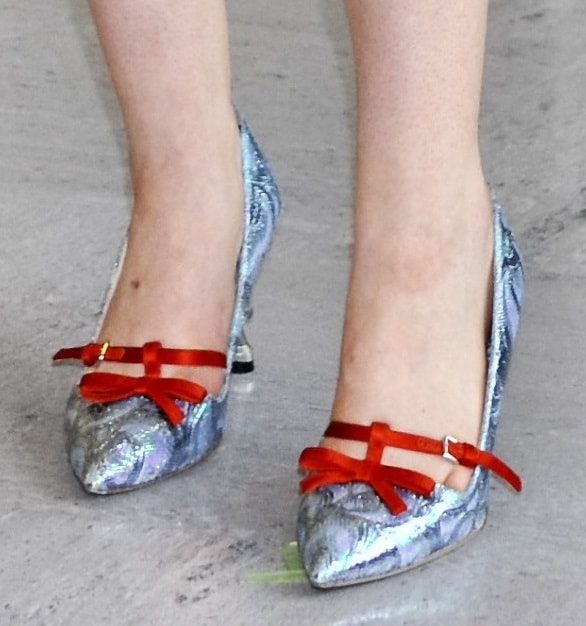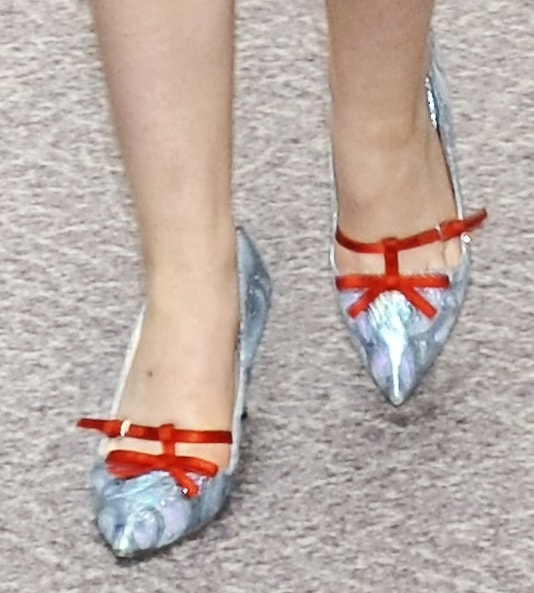 A closer look at Elle's playful and pointy pumps
If you love the iridescent appearance of Elle's pointy shoes, here's a grownup version that'll surely give you the fix. These high-glam rainbow-painted metallic stilettos from Sophia Webster feature flamingo-shaped embellishments at the 4-inch-tall cigarette-thin heels and a very sexy pointed silhouette that is infinitely flattering to the legs.
Sophia Webster "Coco" Pumps, $495 at Nordstrom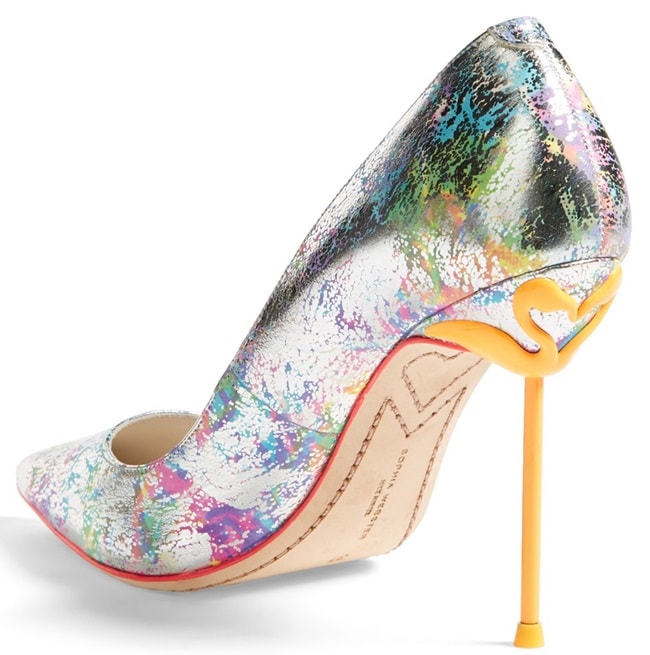 Come to think of it; if you want to channel a little bit of Elle Fanning with these pretty heels, you actually can. In fact, you may even get away with wearing a Sleeping Beauty t-shirt dress, all thanks to these gorgeous shoes. That said, here are a couple of great dress ideas that'll go well with the Sophia Webster pumps.
Theory Gradin Silk Shift Dress, $251.25 at Nordstrom / Topshop x Ashish "My Name Is" T-Shirt Dress, $90 at Nordstrom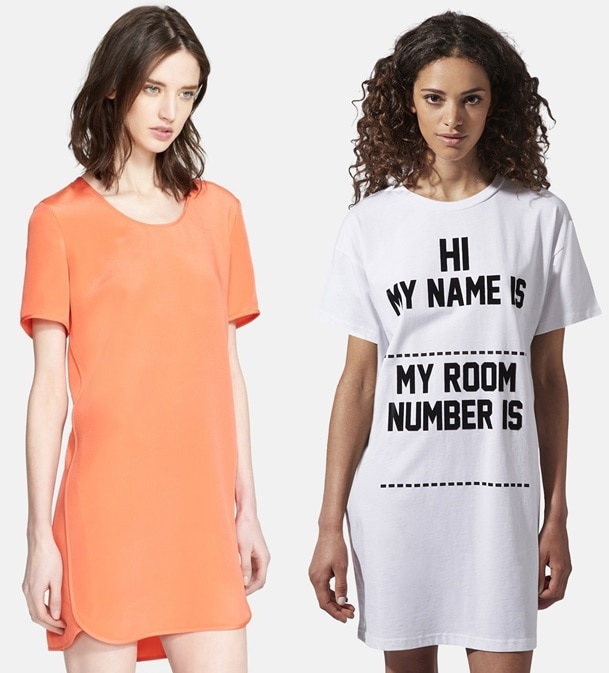 Credit: Kento Nara / Future Image / WENN