Some shoe designers got into the business because their family is into it or they've always naturally known it's what they wanted to do.
Some designers' origins aren't so straightforward — some just felt the need to make a statement, some had to make shoes for a class project, while others didn't know it was their passion until after spending a month living with a tribe in Africa.
Italian shoe designer Gianluca Tamburini (Credit: Gianluca Tamburini)
Today's 'Designer in the Spotlight' Gianluca Tamburini belongs among the latter. For a brand-spankin' new talent, Tamburini is already multi-awarded so you'd think he would be one of those people who'd always known their future would be in shoes.
But no, Tamburini's background is actually in cars. He built his skills in the automotive industry, further honed it at his Fashion Marketing Communication studies at Polimoda, and then dove right into working on his ambitious project of designing shoes that he describes as "jewels that can be worn on the feet."
Jewels as shoes or on shoes: sounds simple enough, doesn't it? It's not a new concept by any means. But because of Tamburini's automotive background, his yarn-embellished, coral-crusted, and jewel-studded shoes also use materials such as aeronautical aluminum, galvanic palladium, and nanoceramic coatings, which are the very same components used in Formula One racing cars.
And all of his shoes can be disassembled and the parts combined with other elements from a different shoe. You can basically customize a Gianluca Tamburini shoe whichever way you want to. Yes, just like a car.
So think of the shoes below as "styling ideas" rather than finished designs. You can buy the model shown as is or, as Gianluca Tamburini himself says, buy the "spare parts."
Conspiracy by Gianluca Tamburini shoes
'Beluga'
'Biotech'
'Paris'
'Maya'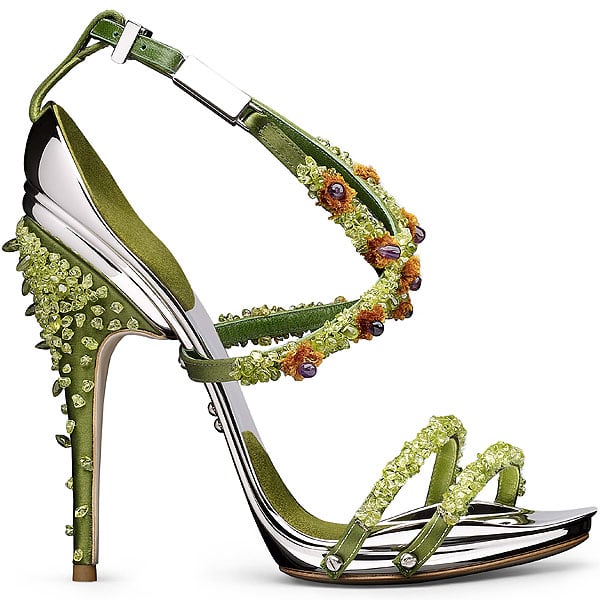 'Poisonneuse'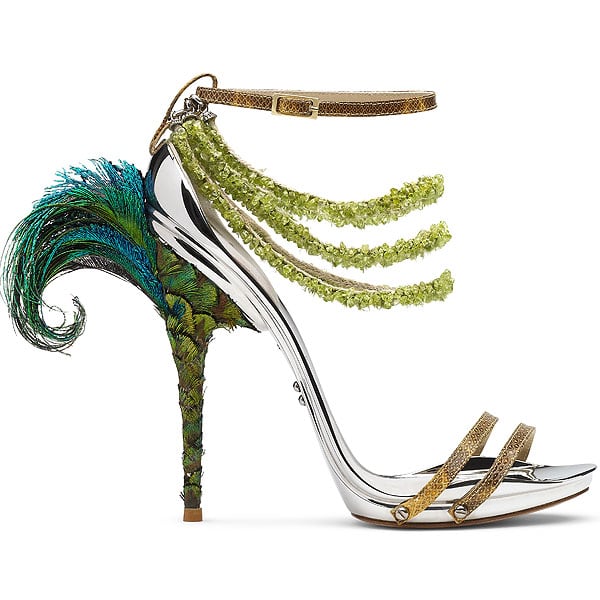 'Amazon'
'Tarita'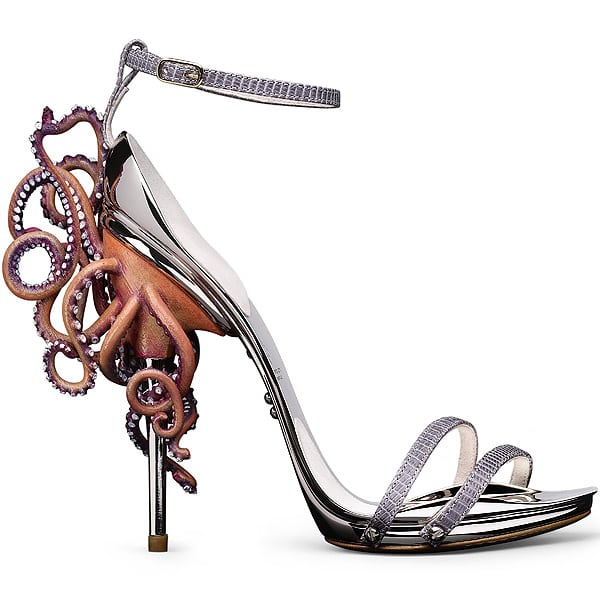 'Scilla'
'Kira'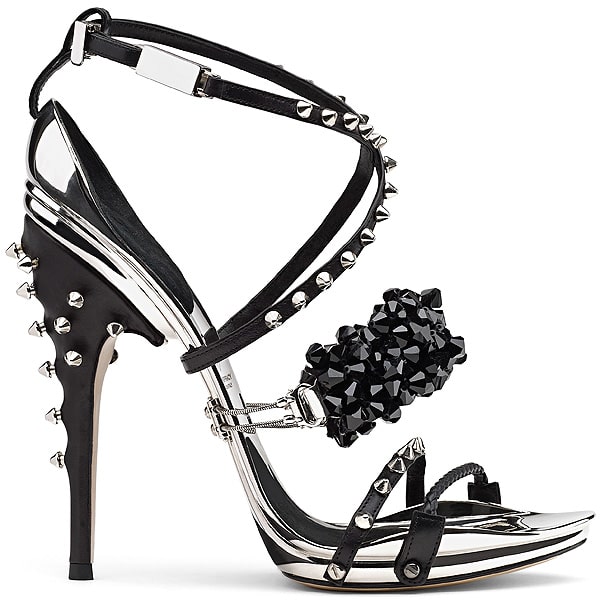 'Vivienne'