If supermodel moms had a Queen B, it would probably be Heidi Klum. The former Victoria's Secret model and 'Project Runway' front definitely still has it. In fact, she can give her younger counterparts a serious run for their money if she wanted to, especially when it comes to dressing daringly sexy on the red carpet.
A case in point is the va-va-voom look she pulled off at the 2012 MTV EMAs (Europe Music Awards) held in Germany just yesterday. Heidi was jaw-droppingly hot in a gold-embellished dusty blue gown that was highly revealing — fashioned with a thigh-high slit that showed off a lot of her leg and an insanely deep lace-up neckline that would have looked almost vulgar had the dress not been tastefully done.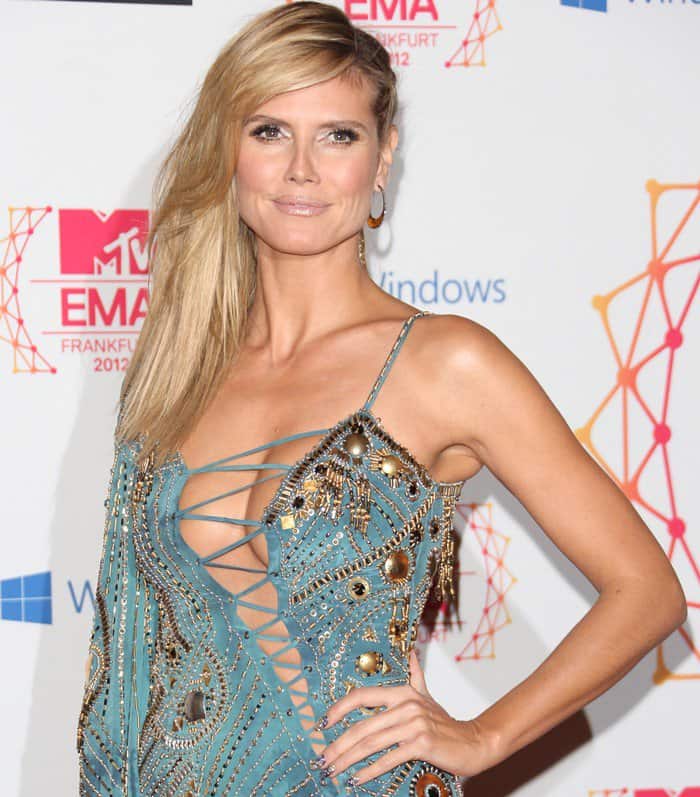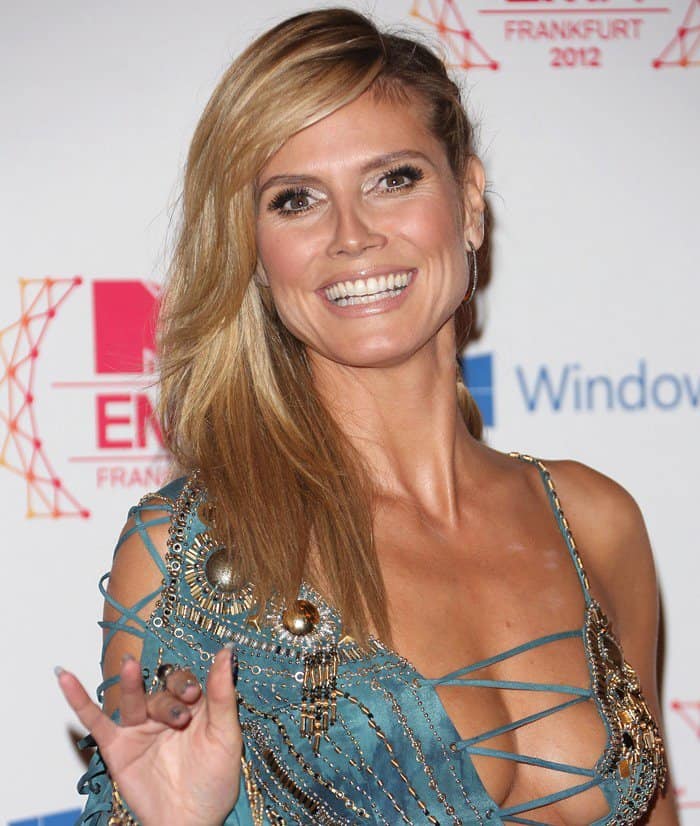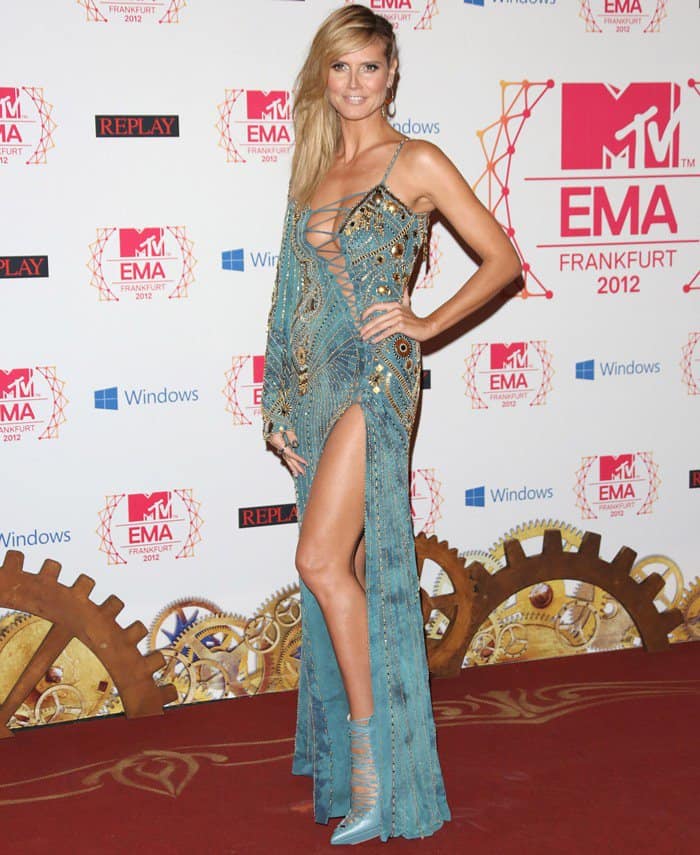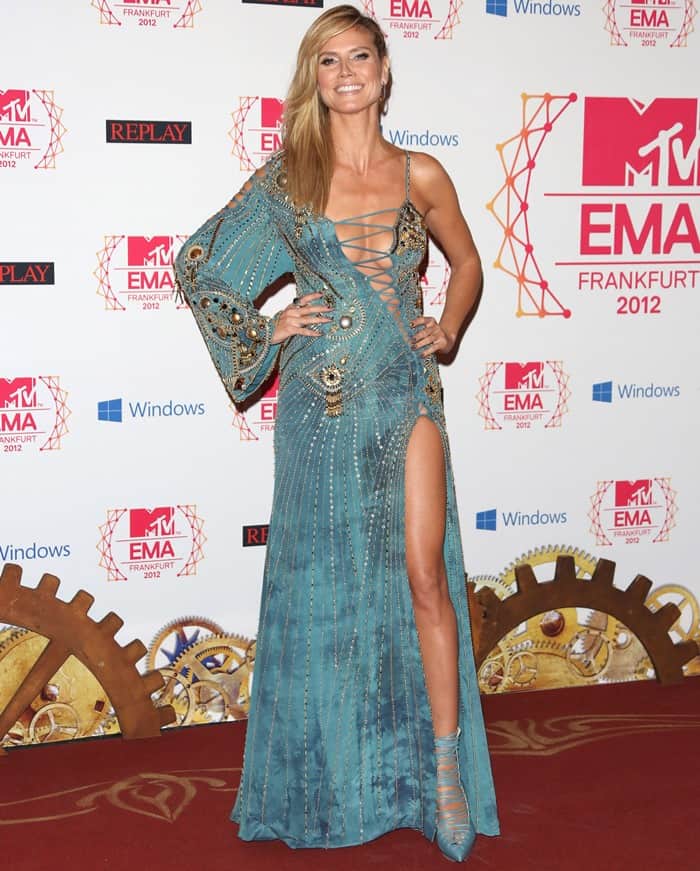 Heidi Klum on the red carpet of the MTV Europe Music Awards 2012 held at Festhalle Frankfurt in Frankfurt am Main, Germany on November 11, 2012
Well, what do you think of Heidi's latest red carpet style? Yep, a tad risque but seriously wow, right?
She certainly left us speechless for a few seconds, that much we can say. But while the dress was stunning and her hair was perfectly styled, what made us do a double take were the equally blue tie-up pointy-toe heels on her feet.
A closer look at Heidi Klum's shoes
Now, those are some seriously interesting shoes! They're like a hybrid of pumps and booties. Do you like them? Would you wear a pair?
For the curious fanatics, Heidi's look is from Versace's Spring 2013 collection. There's no word yet on when the heels will hit the stores, but you can check out Farfetch or LuisaViaRoma every now and then since both stores sell Versace pieces online.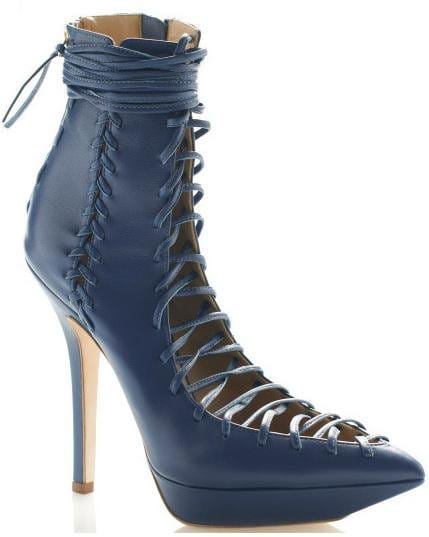 Versace Spring 2013 Lace-Up Booties
If you can't wait and you're willing to spend, you may try the following lace-up booties from Cesare Paciotti instead.
Cesare Paciotti Lace-Up Booties, $732
Credit: Lia Toby/WENN