Having grown up in the spotlight and gone through her own rehab meltdown phase, Demi Lovato is no stranger to hate. However, when the hate comes from her own fans, she can't just stay still and pretend she didn't hear or feel anything.
The former Disney princess sent out a rant about rude fans on her Twitter after going through a long press day in New York.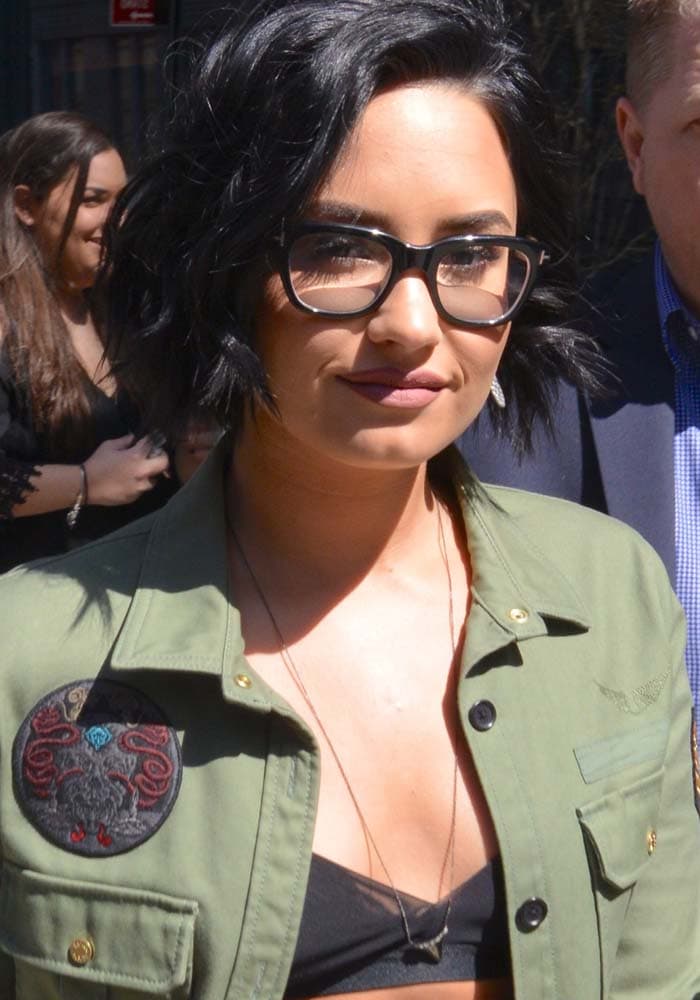 Demi Lovato spotted leaving her hotel in New York on March 22, 2016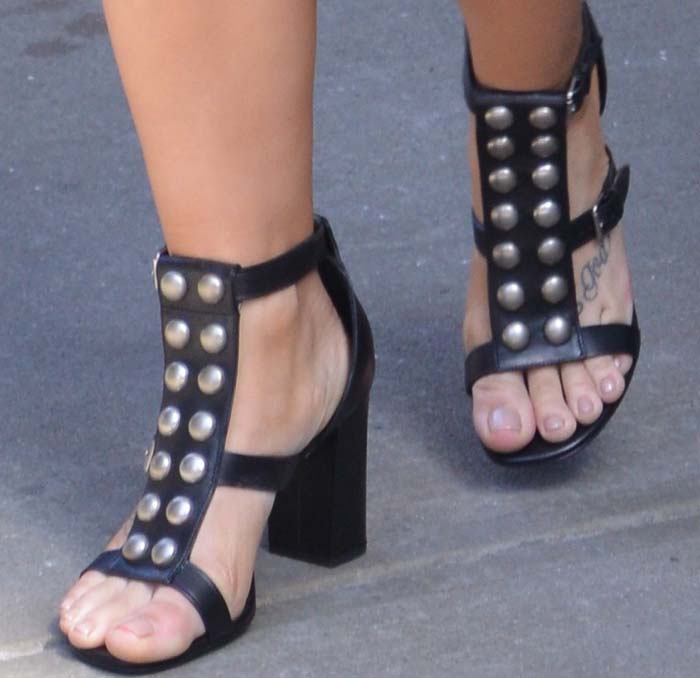 Demi turns to her favorite brand, Saint Laurent, for her New York press day shoes
Demi wore a leather skirt by Tom Ford, which she paired with a leather crop top and an army green jacket by Zadig & Voltaire. The pop star accessorized her look with Tom Ford glasses, plus a pair of studded sandals and matching black clutch — both from Saint Laurent.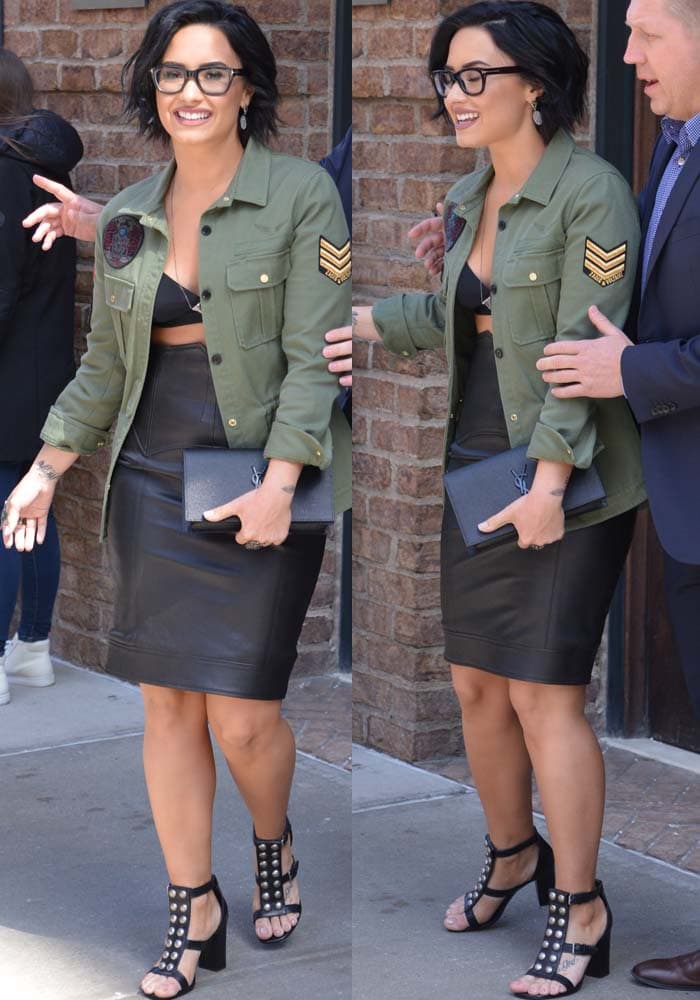 Demi Lovato takes pictures with as many fans as possible despite being ushered away by her manager
Demi really made the effort to stop and have pictures taken with as many of her fans as possible despite being ushered away by her manager. There was even a video of Demi leaving her New York hotel to prove it! However, some of the unaccommodated fans were left disgruntled and, at worst, become rude toward Demi herself.
Check out Demi's heartbroken rant below:
On a lighter note, grab Demi's gorgeous Saint Laurent studded sandals at Saks Fifth Avenue and Farfetch.
Saint Laurent Studded Open Toe Sandals, $995 at Saks Fifth Avenue and Farfetch
Credit: TNYF / WENN