In the season finale of the American satirical television sitcom '30 Rock', Jack Donaghy says that his girlfriend Avery Jessup always wears high heels because according to her, "flats are for quitters".
Killer heels
Women have varying reasons for wearing and not wearing heels, but the well-known fact remains that high heels not only make you taller, but also make legs look longer and the way you walk a little sexier. Some women (and even some men) take advantage of these benefits on a daily basis, but do they outweigh the consequences of wearing high heels everyday?
An article in The Economist reports on the results of a study conducted by Marco Narici of Manchester Metropolitan University in Britain on what happens to the legs and feet of people who wear high heels all the time:
Your calf muscles get shorter and become permanently contracted from being held in a shortened position for a long time

Although they do get shorter, your calf muscles do NOT become necessarily smaller because your Achilles' heel compensates for the loss in force

This in turn makes your Achilles' heel, the tendon which connects the calf to the heel, become significantly thicker and stiffer than non-heel wearers
So what are people who love wearing high heels to do? Try regular stretching exercises, wearing corrective insoles, and trading in the high heels for flat shoes from time to time.
If not, the repercussions are terrible: Victoria Beckham, who has gone on record saying that she hates and cannot walk in flats.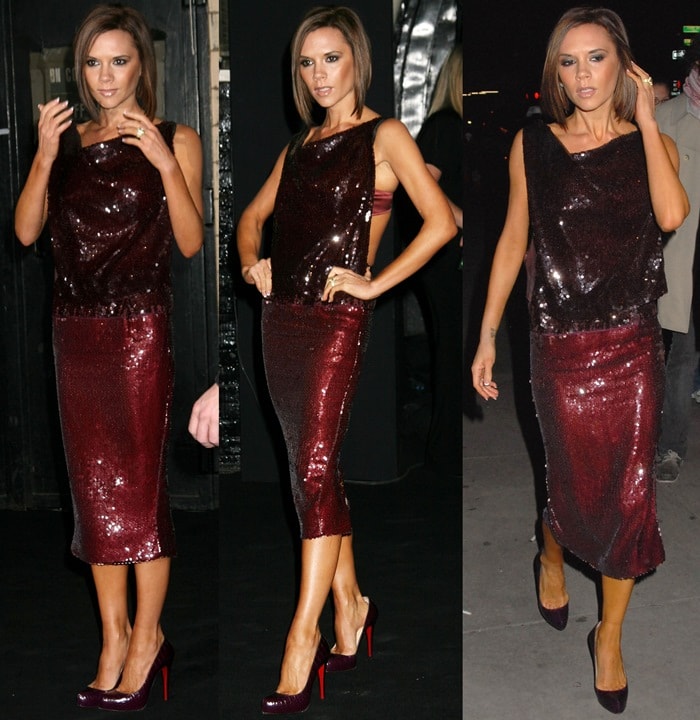 Victoria Beckham in snakeskin Christian Louboutin pumps at Mercedes-Benz Fashion Week Fall 2008 – Marc Jacobs – After Party in New York City on February 8, 2008
Victoria Beckham wearing snakeskin Christian Louboutin pumps

It was recently reported that Victoria has undergone foot surgery to remove bunions that have grown on her feet as a result of wearing heels all the time.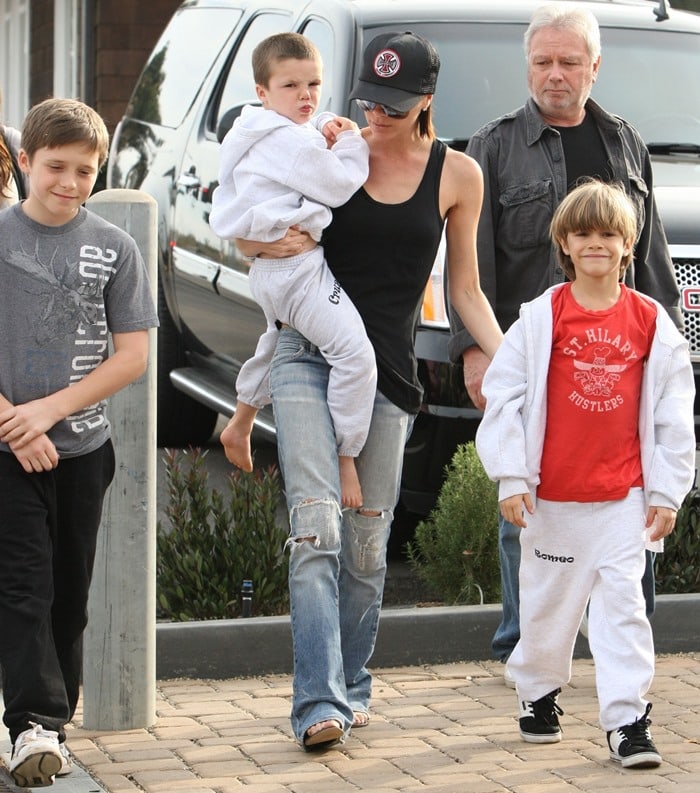 Victoria Beckham with her father, Tony Adams and her sons Cruz Beckham, Romeo Beckham and Brooklyn Beckham leaving Tra Di Noi restaurant in Malibu on January 31, 2010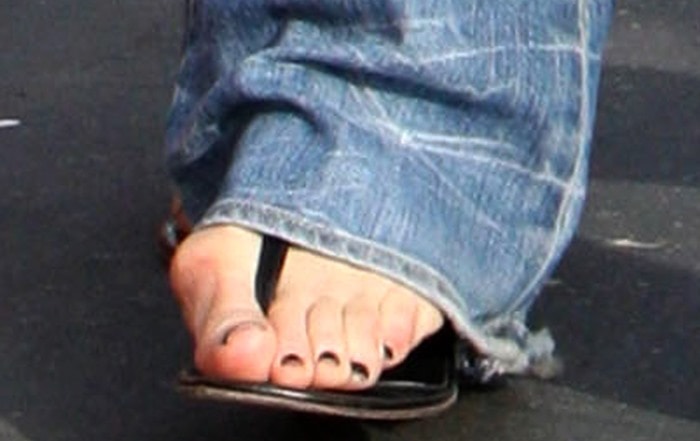 Victoria Beckham has undergone foot surgery to remove bunions that have grown on her feet
However, she is far from the only celebrity known to suffer from foot bunions. Here are some other examples: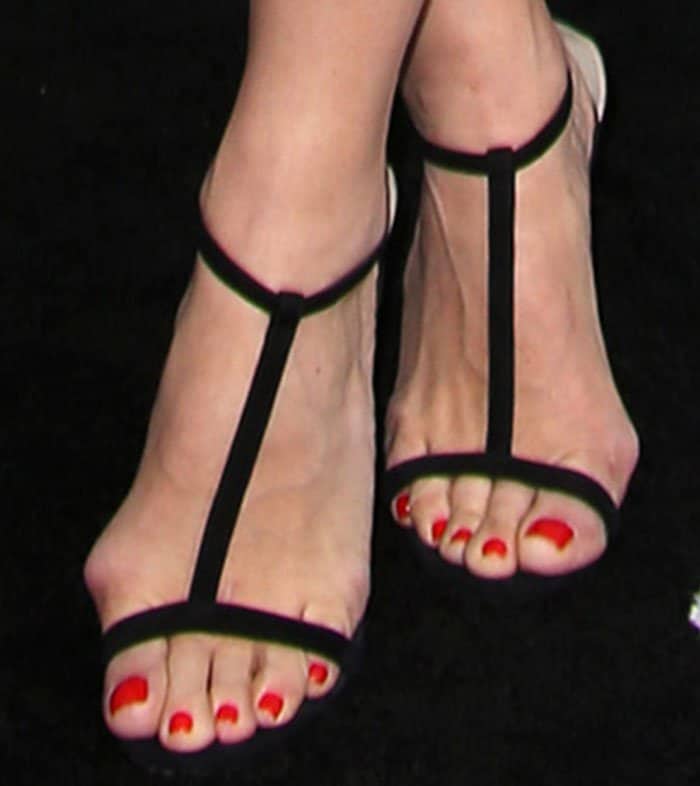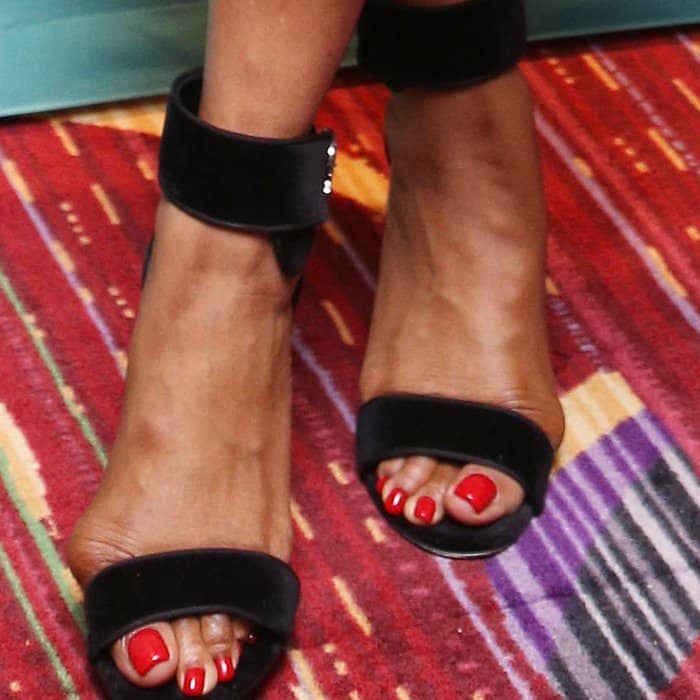 Which do you find more hurtful: wearing heels or wearing flats (which is equal to ugly shoes for some people!)?
Credit: trovacinema.repubblica.it / dailymail.co.uk / classcie.com / INF Daily / Michael Carpenter / WENN
Credit: Daniel Deme / Joseph Marzullo