The promotional blitzkrieg for the animated film "Rio" made a stop at LA last Sunday. Anne Hathaway, being the voice of the lead female character, was front and center at the premiere and really owned her moment in this all-purple ensemble: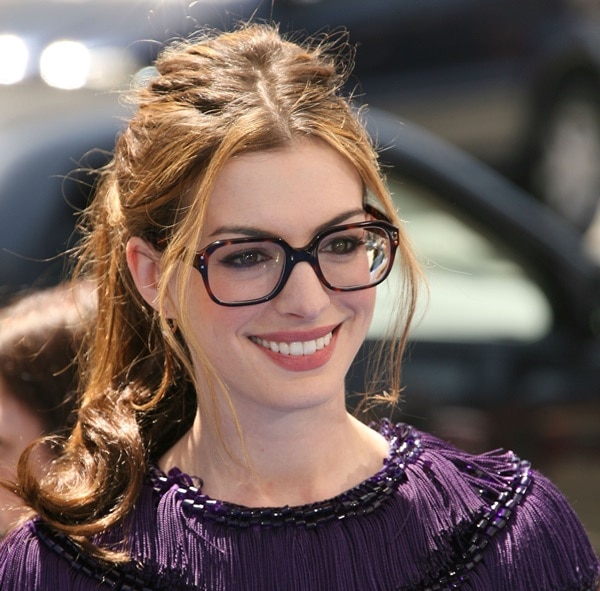 Anne Hathaway attends the premiere of "Rio" held at Grauman's Mann Chinese Theater in Hollywood, California on April 10, 2011
The last time we caught up with Anne Hathaway at the Brazil leg of these "Rio" premieres, she blew us away in a delicate white D&G mini dress and Christian Louboutin 'Banana' pumps. Our girl is on a winning streak because she blows us away again in this look taken straight off the Gucci runway!
Anne's purple fringed mini dress is from the Gucci Spring 2011 collection. So are the purple and gold sandals on her feet. The part that's 100% completely Anne's is the geeky pair of glasses she chose to accessorize her Gucci outfit with. Anne is a self-confessed geek but we wonder if her stylist Rachel Zoe approves of this?
But maybe what Rachel Zoe thinks doesn't matter because clearly, Anne's so comfortable with wearing couture that she feels like she can accessorize designer labels with just about anything.
Anne's purple and gold sandals are these Gucci 'Malika' sandals: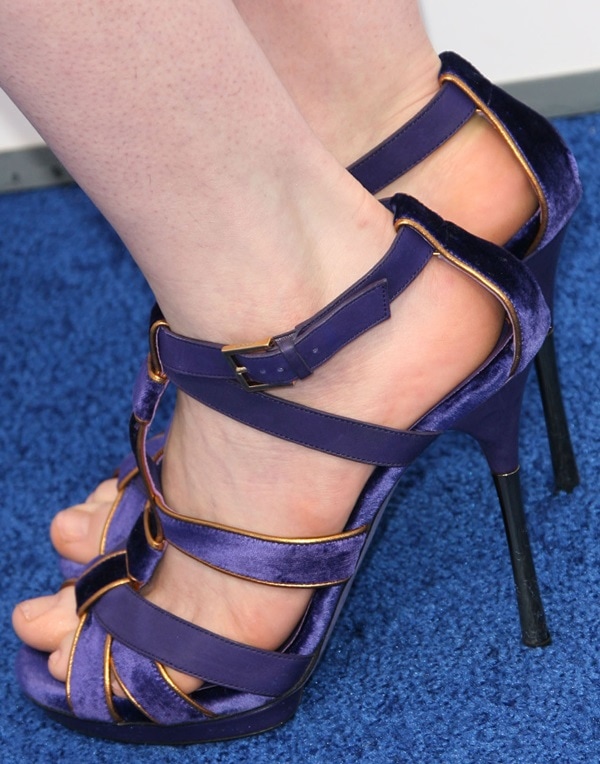 Gucci 'Malika' Leather & Velvet Strappy Platform Sandals
You can shop Gucci shoes at Neiman Marcus and Saks Fifth Avenue.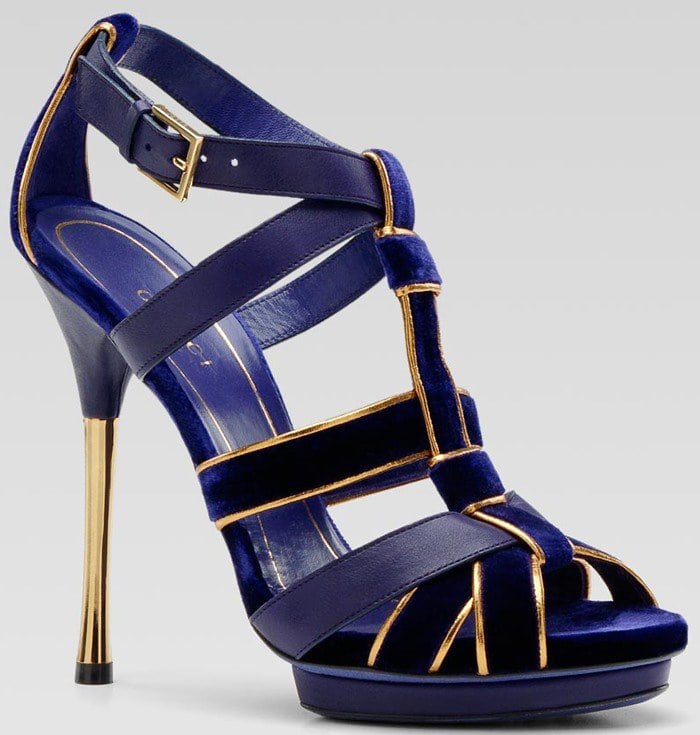 Gucci 'Malika' High Heel Platform Sandal
Credit: Adriana M. Barraza/WENN/Starbux