2003 was an extraordinary year, brimming with remarkable films and monumental shifts in pop culture. As 50 Cent topped the radio charts and Arnold Schwarzenegger became the Governor of California, audiences were flocking to the cinemas for a slew of awesome flicks.
As a multitude of magnificent movies celebrate their 20th anniversary this year, we thought it'd be fun to take a look back at the best movies from two decades past.
The movies on this list have been selected based on both critical reception and our personal preference. We've done our best to represent films for all audiences, covering every major genre along the way.
Our top 20 movies of 2003 are ranked according to their Rotten Tomatoes critics' score, which is derived from hundreds of top film critics around the world.
Let's wind back the clock and revisit the top 20 movies of 2003.
20. Old School – 60% Score
By the early 2000s, the popularity of the gross-out comedy was significantly waning, but that didn't stop Old School from finding an audience. Fondly remembered as one of the funniest films of 2003, this irreverent adult comedy was directed by Todd Phillips.
The movie revolves around a group of immature men, who yearn to relive their glory days and do so by starting a college fraternity.
When the black comedy film Old School was released on February 21, 2003, Luke Wilson was 31 years old, Will Ferrell was 35, Vince Vaughn was 32, and Jeremy Piven was 37 (Credit: DreamWorks Pictures)
Old School owes a lot to its talented cast of hilarious actors, including Will Ferrell, Vince Vaughn, and Luke Wilson. It also features debaucheries that make for a good college comedy: booze, nudity, and plenty of embarrassing situations.
19. Identity – 63% Score
Directed by James Mangold, the same brilliant creator behind award-winning films like Ford v Ferrari, Identity is a psychological thriller that plays with your expectations every step of the way.
Set at a seedy motel during a flash flood that forces everyone to shack up for the night; this intriguing film is full of violent mystery.
John Cusack's portrayal of Ed and Ray Liotta's performance as Rhodes in the 2003 mystery thriller film Identity were both gripping and masterful, as Cusack brought depth and relatability to his character, while Liotta exuded a menacing presence, creating a palpable tension that kept audiences on the edge of their seats throughout the film (Credit: Sony Pictures Releasing)
The story is mostly seen through the perspective of protagonist Ed (John Cusack), but it features an all-star cast including Ray Liotta, Alfred Molina, John Hawkes, and more.
If anything, Identity deserves a spot on this list for its wild twist that no one saw coming.
18. The Matrix Reloaded – 73% Score
The first Matrix movie redefined the sci-fi and action genres when it was released in 1999, so expectations were high for the sequel. Although it wasn't perfect, The Matrix Reloaded offered more action, crazier stakes, and plenty of awesome special effects.
Keanu Reeves' portrayal of Neo in the 2003 sci-fi action film The Matrix Reloaded was nothing short of electrifying, as he effortlessly embodied the iconic character's mix of determination, vulnerability, and awe-inspiring abilities, captivating audiences with his intense and dynamic performance (Credit: Warner Bros. Pictures)
Like the first film, The Matrix Reloaded centers on Neo (Keanu Reeves), a man of prophecy who must help save the human race from total enslavement by their machine overlords.
Despite mixed critical reception, The Matrix Reloaded was an absolute winner at the box office, ending its run as the third highest-grossing film of 2003.
17. Big Fish – 75% Score
Directed by Tim Burton and based on the novel by Daniel Wallace, Big Fish is a fantasy drama that effectively captures the inherent imagination of storytelling.
Dealing with heavy themes of family and grief, the movie centers on Will Bloom (Billy Crudup), a man who tries to glean fact from fiction in his ailing father's stories.
Ewan McGregor's portrayal of the younger Ed Bloom in the 2003 fantasy comedy-drama film Big Fish was a mesmerizing display of talent, as he captured the whimsical spirit and wide-eyed wonder of the character, immersing audiences in a world of enchantment and imagination with his heartfelt performance (Credit: Sony Pictures Releasing)
Bouncing back and forth between the present and the life of Will's father Ed (Ewan McGregor as a younger Ed and Albert Finney as the older Ed), Big Fish preciously balances realism with magical settings and events.
At the very least, the film was enormously important to Tim Burton and reportedly helped the director gain closure over the loss of his parents.
16. Bad Santa – 78% Score
Part heist movie, part holiday movie, and all parts naughty, Bad Santa was a wild way to celebrate Christmas in 2003.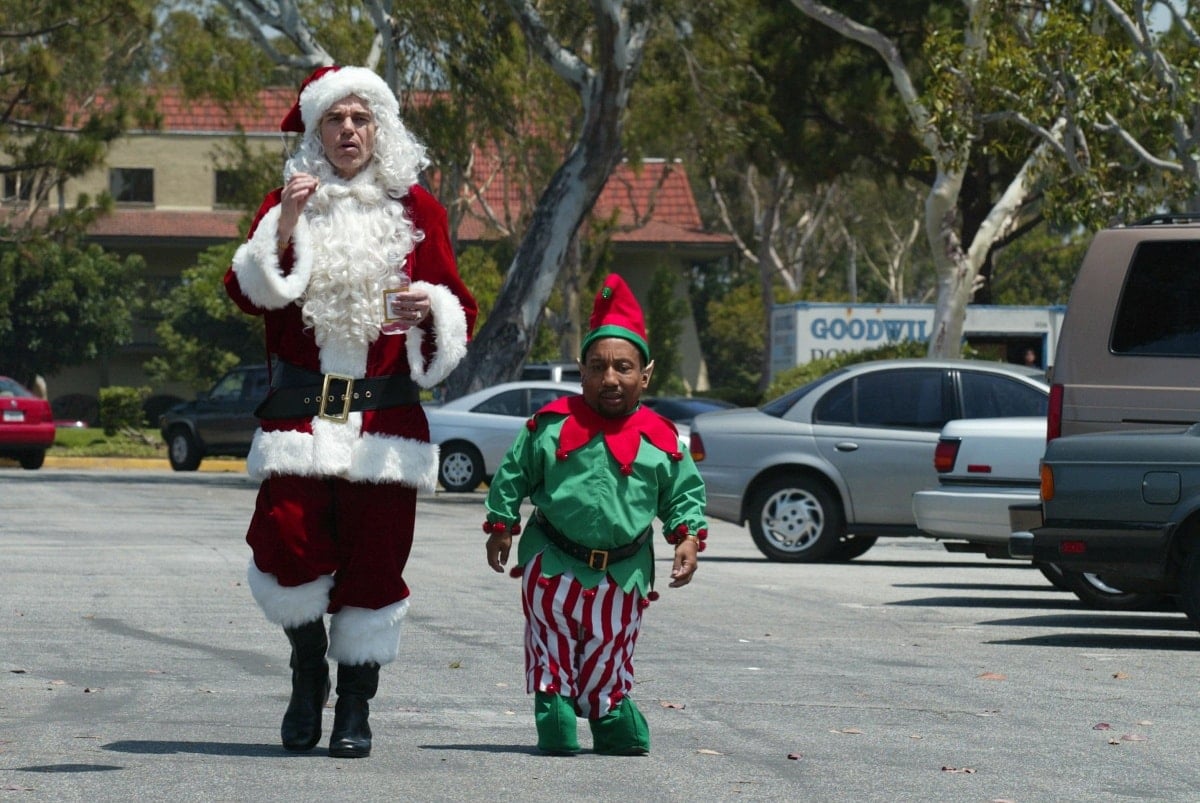 Billy Bob Thornton's portrayal of Willie and Tony Cox's performance as Marcus in the 2003 Christmas dark comedy crime film Bad Santa were nothing short of brilliant, as they flawlessly embodied their characters' unapologetically crude and morally ambiguous personas, delivering uproarious humor and unexpected depth that made the film a twisted holiday classic (Credit: Miramax Films)
Directed by Terry Zwigoff, the movie follows a pair of thieves, Willie (Billy Bob Thornton) and Marcus (Tony Cox), as they attempt their next big score. Disguising themselves as Santa and his helper elf, Willie and Marcus plan to rob the local megamall and ransack their holiday profits. However, due to Willie's incessant alcoholism and a meddlesome kid, things don't go according to plan.
By most standards, Bad Santa is foul, immature, and borderline offensive, but those facts don't make it any less hilarious.
15. Holes – 78% Score
Starring a young Shia LaBeouf years before he would lead the Transformers franchise, Holes is based on the young adult novel by Louis Sachar and was directed by Andrew Davis.
Sigourney Weaver's portrayal of Warden Walker, Jon Voight's performance as Mr. Sir, and Shia LaBeouf's portrayal of Stanley in the 2003 neo-Western comedy-drama film Holes were all outstanding, as each actor brought depth and authenticity to their respective characters, adding layers of intrigue and humor to the captivating story (Credit: Buena Vista Pictures Distribution/Summit Entertainment)
The movie follows a young boy named Stanley (Shia LaBeouf), who is mistakenly accused of theft and sentenced to work at a juvenile detention camp. There, he finds camaraderie with fellow prisoners, who are forced to endlessly dig holes in the arid desert. However, as clues start the crop up, the boys suspect that they're not just digging holes to build character.
Perfectly faithful to the novel and backed by a talented cast that includes Sigourney Weaver and Jon Voight, Holes is easily one of the most underrated films of 2023.
14. Pirates of the Caribbean: The Curse of the Black Pearl – 80% Score
It's hard to believe that it's been 20 years since Johnny Depp put on his iconic hat and dove into the role of Captain Jack Sparrow, the wildest pirate in the entire Caribbean.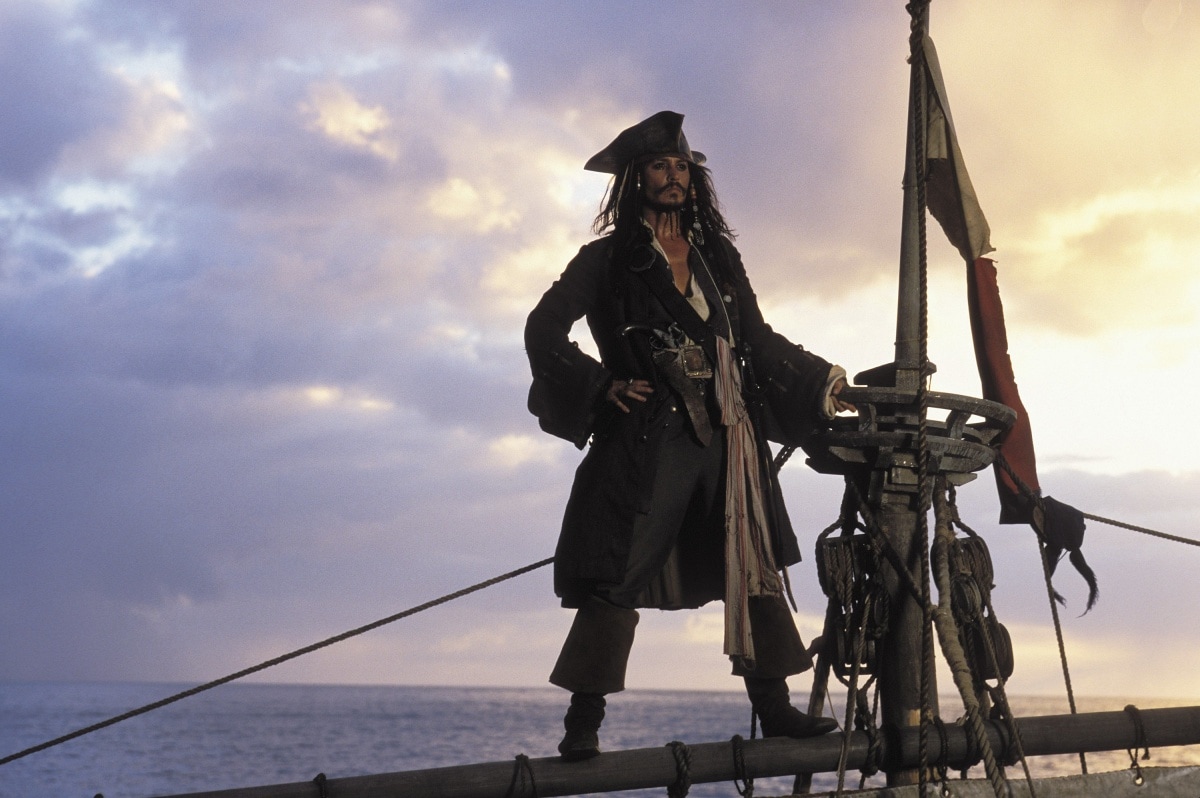 Johnny Depp's iconic portrayal of Captain Jack Sparrow in the 2003 supernatural swashbuckler film Pirates of the Caribbean: The Curse of the Black Pearl was nothing short of legendary, as he brought the eccentric and charismatic pirate to life with his impeccable comedic timing, quirky mannerisms, and captivating charm, forever etching the character into pop culture history (Credit: Buena Vista Pictures Distribution)
Garnering massive success at the box office and wooing audiences and critics alike, Pirates of the Caribbean: The Curse of The Black Pearl kickstarted a franchise that's still receiving sequels two decades later.
Directed by Gore Verbinski and based on the Disney theme park ride, this exploration of 18th-century piracy is widely considered as one of the best adventure movies ever made. With a memorable villain in the form of Barbossa (Geoffrey Rush), an excellent love story between Elizabeth (Keira Knightley) and Will (Orlando Bloom), and tons of amazing effects, it's no surprise that the movie was nominated for five Academy Awards.
13. Monster – 81% Score
Speaking of Academy Awards, the bleak drama Monster gained tons of critical buzz during 2003, thanks in large part to a dazzling lead performance.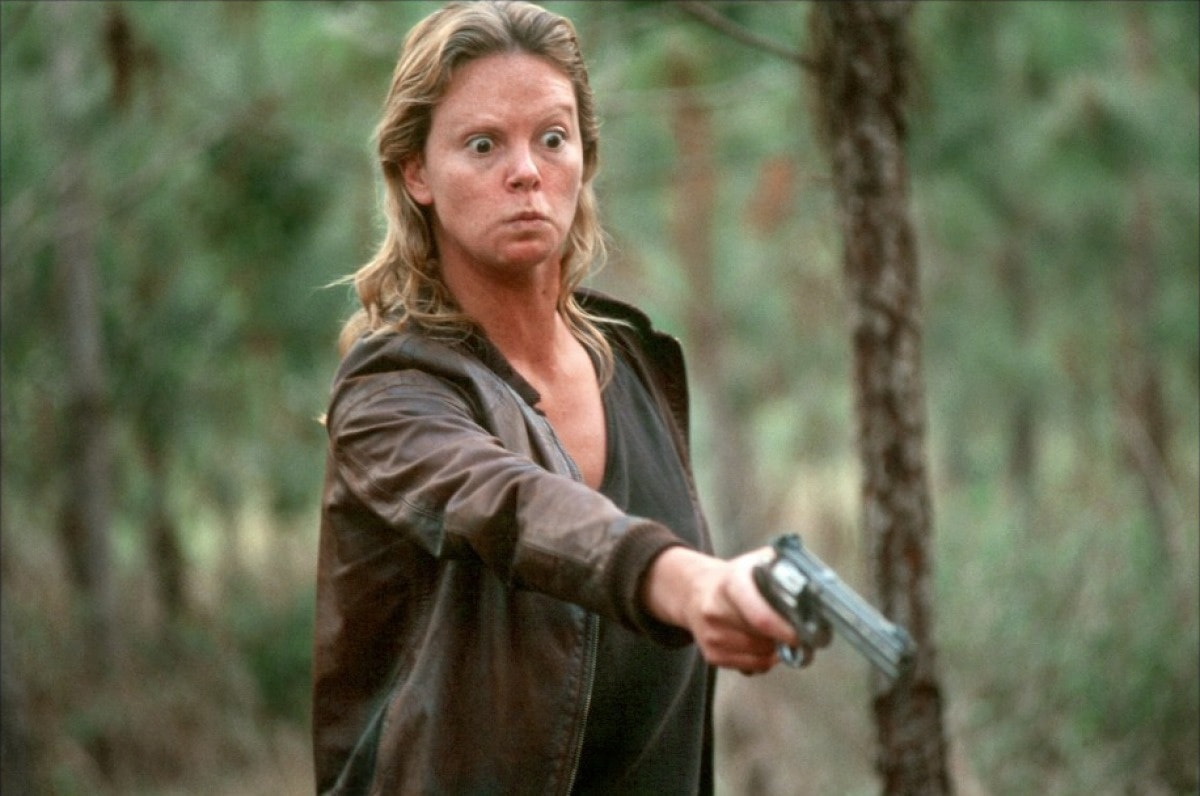 Charlize Theron's transformative portrayal of Aileen Wuornos in the 2003 biographical crime drama film Monster was an absolute tour de force, as she fearlessly delved into the depths of the complex character, delivering a raw and haunting performance that earned her critical acclaim and an Academy Award for Best Actress (Credit: Newmarket Films)
Written and directed by Patty Jenkins, Monster tells the story of the infamous female serial killer Aileen Wuornos, portrayed by Charlize Theron. Although many parts of the story are fictionalized, the film follows Aileen's time with her girlfriend Selby Wall (Christina Ricci) as she uses prostitution to rack up a body count and extra cash.
Generally speaking, Monster was hailed as a complex look at this notorious killer and what made her tick.
For her effort in the lead role, Charlize Theron won the Academy Award for Best Actress in 2004.
12. Thirteen – 81% Score
The most popular indie movies of the 2000s were often harshly real character examinations, and the effectiveness of that kind of narrative is presented clearly in Thirteen.
Directed by Catherine Hardwicke, this coming-of-age story depicts the depressing downward spiral that many teens fall victim to.
Evan Rachel Wood's portrayal of Tracy Freeland and Nikki Reed's performance as Evie Zamora in the 2003 teen drama film Thirteen were nothing short of remarkable, as they fearlessly delved into the complex and gritty realities of adolescence, delivering raw and compelling performances that left a lasting impact on viewers (Credit: Fox Searchlight Pictures)
The movie follows Tracy Freeland (Evan Rachel Wood), a successful and mild-mannered seventh-grade student, who discovers her wild side after befriending troublemaker Evie Zamora (Nikki Reed). It also features Vanessa Hudgens as Noel in her feature film debut.
Dark, upsetting, and incredibly hard to watch at times, Thirteen is a starkly effective teen drama that shines a light on the often unspoken parts of adolescence.
11. X2: X-Men United – 85% Score
Five years before the Marvel Cinematic Universe would get its start with Iron Man, the dominant superhero franchise was undoubtedly X-Men. This sequel, directed by Bryan Singer, sees an uneasy alliance forming between Professor X (Patrick Stewart) and the villain Magneto (Ian McKellen).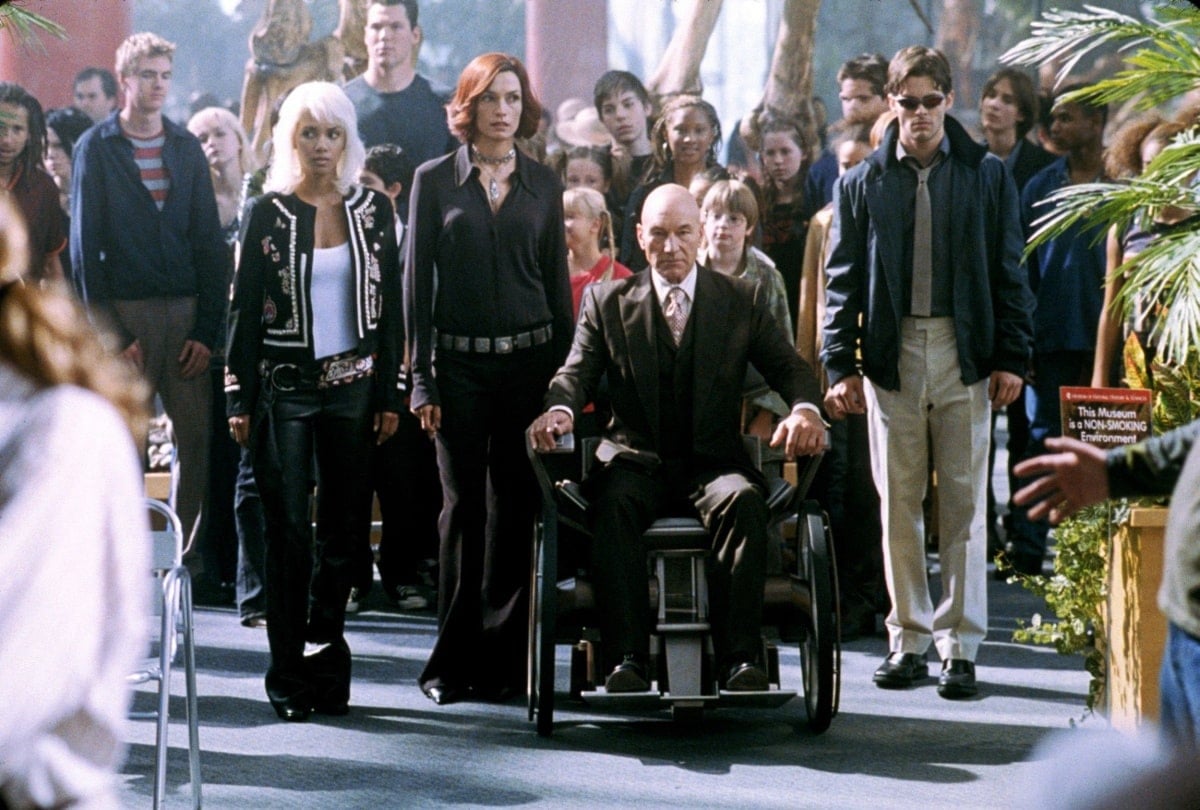 Halle Berry, James Marsden, Famke Janssen, Patrick Stewart, and Daniel Cudmore delivered captivating performances as their respective characters in X2: X-Men United, contributing to the film's success and adding depth to the story (Credit: 20th Century Fox)
With a packed cast of new and returning heroes, including Wolverine (Hugh Jackman), Scott Summers (James Marsden), and Storm (Halle Berry), X2: X-Men United raised the stakes in some big ways.
In addition to positive reviews, X2 also nabbed a Guinness World Record as the "Widest Film Release" up to that point, as the movie premiered on over 3,700 movie screens on release day.
10. Kill Bill: Volume 1 – 85% Score
Quentin Tarantino is one of the most highly regarded directors of our generation, so any time this violence-inclined creative mastermind releases a new movie, it's cause for celebration.
Uma Thurman's portrayal of The Bride in the 2003 martial arts film Kill Bill: Volume 1 was a tour de force of strength and determination (Credit: Miramax Films)
The anticipation of audiences was satiated when Kill Bill: Volume 1 hit theaters, acting as the first of a two-film revenge epic. In short, the movie follows an assassin known only as The Bride (Uma Thurman), who awakens from a coma and seeks vengeance on her former team.
Inspired by Bruce Lee's iconic martial arts films and Japanese action movies like Battle Royale, Kill Bill: Volume 1 is a wonderful exercise in stylized violence. In fact, between the two movies, over 150 gallons of fake blood were used during filming.
9. Master and Commander: The Far Side of the World – 85% Score
Produced, directed, and co-written by Peter Weir, Master and Commander: The Far Side of the World is an ambitious adaptation of three different Patrick O'Brian novels set during the 19th-century Napoleonic Wars.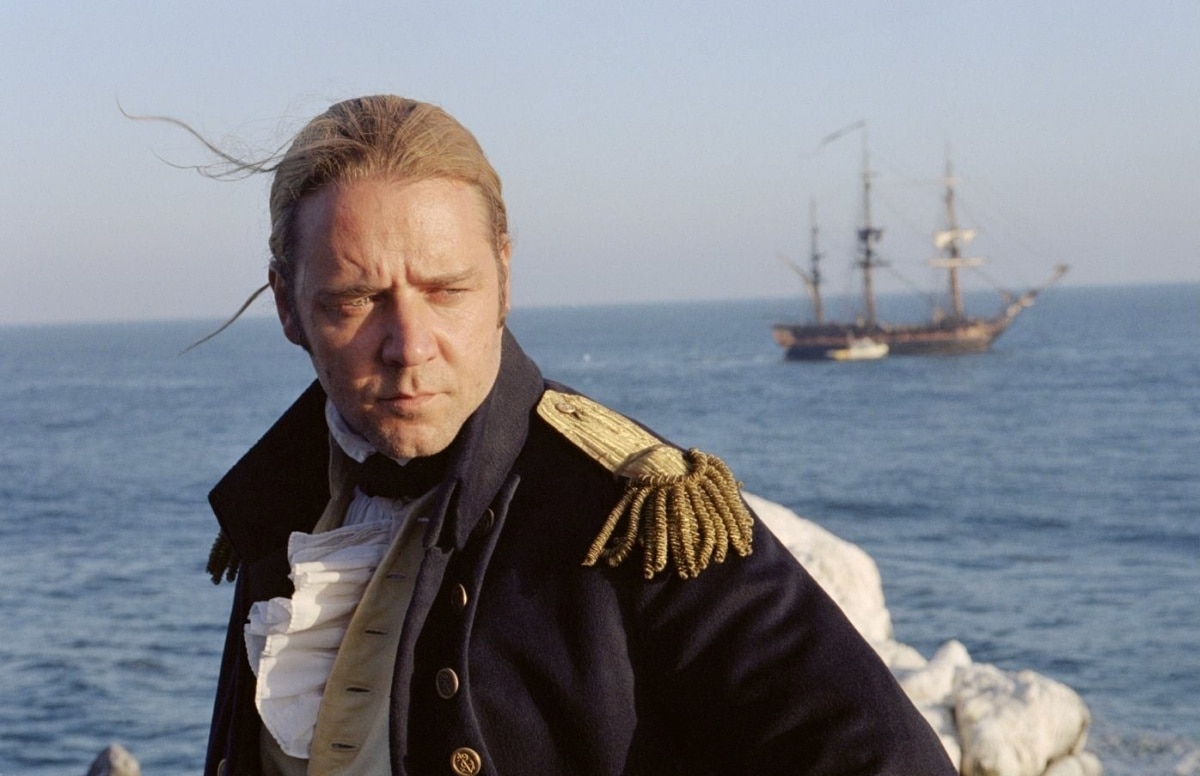 Russell Crowe's portrayal of Jack Aubrey in the 2003 epic period war-drama film Master and Commander: The Far Side of the World was nothing short of masterful (Credit: 20th Century Fox)
The film stars Russell Crowe as Jack Aubrey, a celebrated Captain of the UK Royal Navy, as he and his crew brave the sea during times of war.
With a budget of $150 million, no expense was spared for the climactic battle scenes, earning the film two Academy Awards. Even Russell Crowe pushed his limits during production, as the actor reportedly learned the violin specifically for the role – one of the hardest challenges of his career.
8. Elf – 85% Score
Bad Santa wasn't the only favorable holiday movie that debuted 20 years ago, as director Jon Favreau released Elf to massive acclaim in late 2003.
Will Ferrell's portrayal of Buddy in the 2003 Christmas comedy film Elf was an absolute tour de force (Credit: New Line Cinema)
Starring Will Ferrell as Buddy, a stunted adult man raised by Santa's elves, the movie expertly blends slapstick and silly humor with effective holiday themes. As Buddy hilariously struggles to acclimate to the wild streets of New York City with little success, he also attempts to form a relationship with his always-busy father Walter (James Caan).
Through the lighthearted antics and feel-good message of the importance of family, Elf is one of the best Christmas movies ever made and an easy pick for our list of the top 20 movies of 2003.
7. Freaky Friday – 88% Score
Some Disney movies seem to draw success no matter how many times they are remade, and Freaky Friday is one of those unspoken cash cows.
Jamie Lee Curtis and Lindsay Lohan delivered delightful performances as Tess and Anna respectively in the enchanting fantasy comedy film Freaky Friday, released in 2003 (Credit: Buena Vista Pictures Distribution)
Directed by Mark Waters, this is the second remake of Freaky Friday, following a previous made-for-TV reboot in 1995. Like the original film, Freaky Friday follows Tess (Jamie Lee Curtis) and Anna (Lindsay Lohan), a mother-and-daughter duo who rarely sees eye to eye. One morning, both of them discover that they have magically switched bodies and must spend one day living in the other's shoes.
Audiences of all ages had a blast with Freaky Friday, leaving us with an uplifting film that bridges the generational gap between parent and child.
6. Mystic River – 88% Score
In the years since his time as the face of American Western films, Clint Eastwood has more than proven his talent as a filmmaker.
Mystic River is a stunning example of Eastwood's craftsmanship, with its ominous tone and touchy subject matter. Dark, mysterious, and often depressing, the movie revolves around three long-estranged friends, who are forcibly reunited by a tragic murder.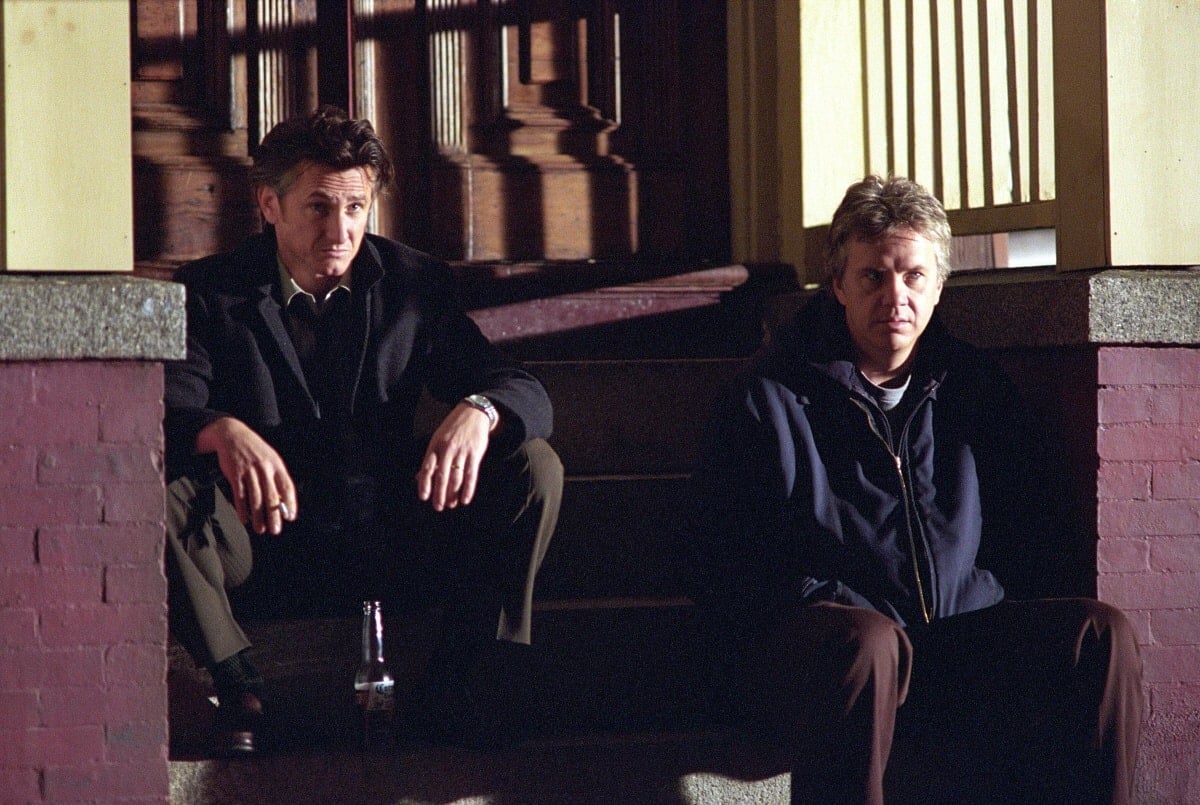 Sean Penn's portrayal of Jimmy Markum and Tim Robbins' performance as Dave Boyle in the 2003 neo-noir crime drama film Mystic River were nothing short of captivating (Credit: Warner Bros. Pictures)
Impressively, Clint Eastwood also composed the score – a first for his career.
Mystic River went on to receive huge critical acclaim and was nominated for six Academy Awards, with Sean Penn and Tim Robbins winning their respective Oscars for Lead and Supporting Actor.
5. School of Rock – 92% Score
Directed by Richard Linklater, best known for his coming-of-age comedies like Dazed and Confused, School of Rock is a musical comedy and by far, one of the best movies of 2003.
Jack Black delivered a tour de force performance as Dewey Finn in the uproarious comedy film School of Rock, released in 2003 (Credit: Paramount Pictures)
It stars Jack Black as Dewey Finn, a guitarist who is fired from his band and takes up a side job as a substitute teacher at an elitist private school. Using the power of rock, Dewey brings his class of misfits together and attempts to win a Battle of the Bands competition.
Wholly humorous and elevated by Jack Black's eccentric performance, School of Rock provides both rhythmic fun and wholesome feelings at the same time.
4. The Lord of the Rings: The Return of the King – 93% Score
Closing out one of the most popular and expensive trilogies of all time, The Lord of the Rings: The Return of the King was not just a movie release but a verifiable cinematic event in 2003.
Directed by Peter Jackson, this riveting conclusion film follows an ensemble of heroic characters as they travel across Mordor intent on stopping Sauron once and for all.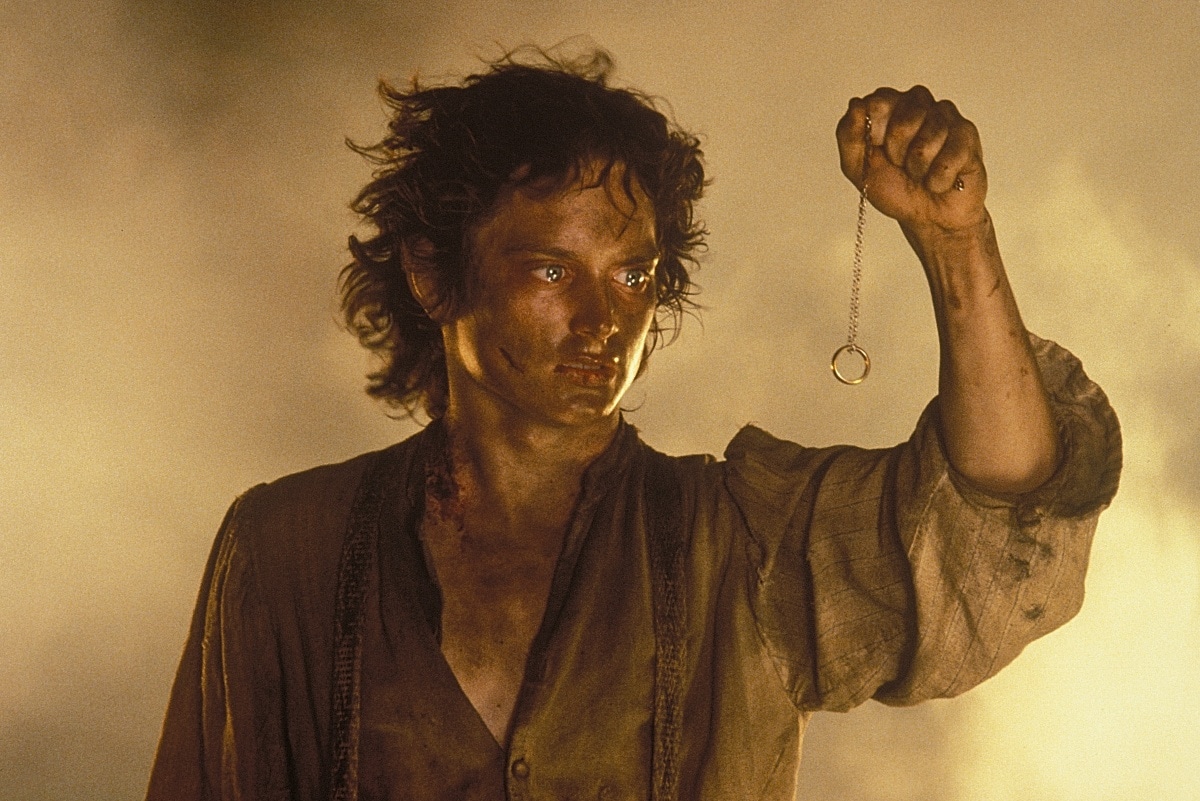 Elijah Wood's unforgettable portrayal of Frodo in the 2003 epic fantasy adventure film The Lord of the Rings: The Return of the King was an absolute triumph, as he captured the character's unwavering resilience, inner turmoil, and the weight of his burden with such depth and authenticity that it left a profound impact on viewers, solidifying Wood's place as a pivotal part of the film's monumental success (Credit: New Line Cinema)
With a huge cast that includes the likes of Ian McKellen, Elijah Wood, Liv Tyler, Cate Blanchett, Orlando Bloom, Andy Serkis, and more, The Return of the King represented the peak of early 2000s Hollywood talent.
In the end, the film won 11 Academy Awards, became the second highest-grossing film ever at the time, and has gone down in history as an epic finale of the highest caliber.
3. American Splendor – 94% Score
Every so often, a film comes around that tries to break from the mold and boldly experiment with its style. American Splendor was that movie to a tee in 2003, wowing critics with its unique visual identity and grounded story.
Directed by Shari Springer Berman and Robert Pulcini, the film is a dramatization of the trials and tribulations during the life of comic book author Harvey Pekar (Paul Giamatti).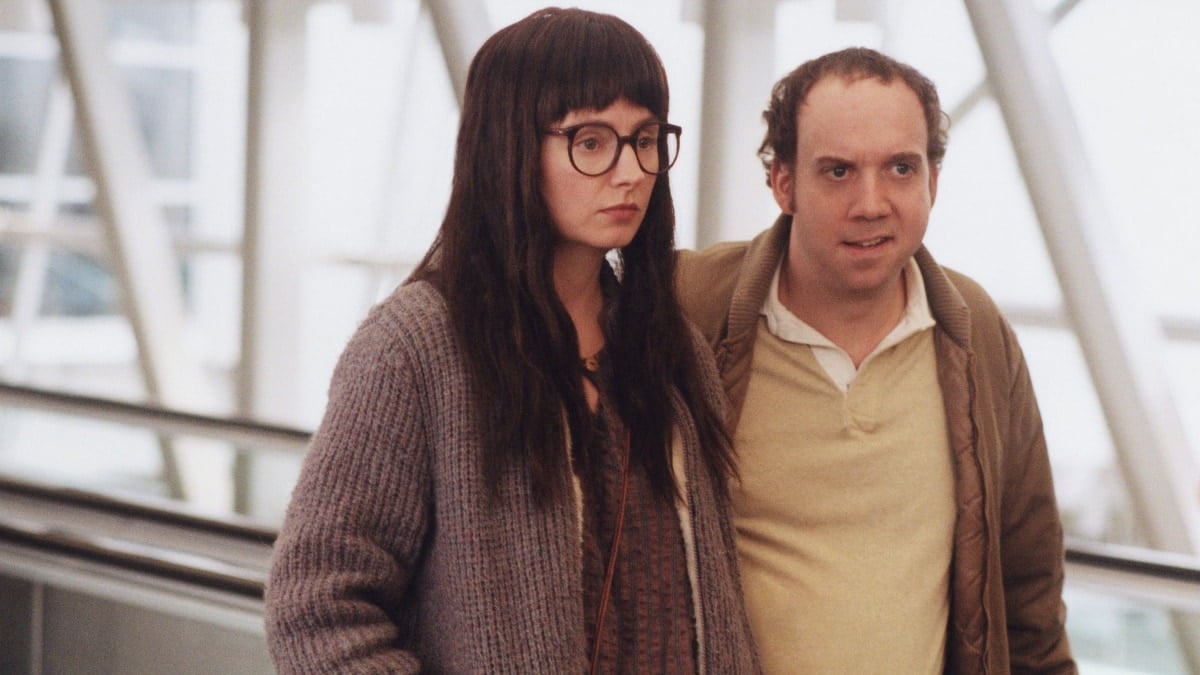 Hope Davis delivered a remarkable performance as Joyce Brabner and Paul Giamatti portrayed Harvey Pekar with exceptional nuance and authenticity in the 2003 biographical comedy-drama film American Splendor, showcasing their incredible acting talents as they brought the complex and unconventional real-life couple to life, adding layers of depth and heart to the captivating story (Credit: Fine Line Features / HBO Films)
Fusing live-action, traditional animation, documentary footage, and more, American Splendor is aesthetically engaging with every passing scene. However, the narrative is just as celebrated as the film was nominated for the Academy Award for Best Adapted Screenplay.
Through and through, American Splendor is a successful fusion of visual mediums and an indie gem that deserves its spot on our list of the top 20 movies of 2003.
2. Lost in Translation – 95% Score
Written and directed by Sofia Coppola, Lost in Translation is a romantic drama starring Bill Murray and Scarlett Johansson, and is by far one of the riskiest movies of 2003.
Shot on a meager budget of $4 million, the film follows Bob (Bill Murray), a depressed actor who travels to Tokyo for business and happens upon a fellow traveler named Charlotte (Scarlett Johansson). Together, Bob and Charlotte muse about their mutual anxieties about the future, their failing marriages, and more.
Bill Murray's portrayal of Bob and Scarlett Johansson's performance as Charlotte in the 2003 romantic comedy-drama film Lost in Translation were nothing short of extraordinary, as Murray brought a perfect balance of world-weary charm and subtle melancholy to his character, while Johansson displayed a captivating blend of youthful curiosity and introspective vulnerability, together creating a poignant and unforgettable on-screen connection that beautifully captured the essence of isolation, friendship, and unexpected connections in a foreign land (Credit: Focus Features)
Quiet, subversive, and the result of much improvisation, Lost in Translation is a thoughtful film about romance that defies the norm in favor of artistic value.
Take it from Bill Murray himself, who has constantly stated in interviews that Lost in Translation is his favorite role across his entire career.
1. Finding Nemo – 99% Score
By almost every conceivable metric, Finding Nemo is the clear front-runner for the most popular and well-received movie of 2003.
Produced by Pixar Animation Studios, this comedy adventure follows a clownfish father named Marlin (voiced by Albert Brooks), who must travel across the sea to rescue his missing son Nemo (voiced by Alexander Gould).
Finding Nemo is a timeless 2003 computer-animated comedy-drama adventure film produced by Pixar Animation Studios and released by Walt Disney Pictures that continues to captivate audiences of all ages with its heartwarming story, stunning animation, and memorable characters (Credit: Buena Vista Pictures Distribution)
Charming, hilarious, and packed with memorable moments and characters, Finding Nemo was a certified classic as soon as it hit theaters. Audiences practically raced to the cinemas to see it, making it the highest-grossing movie of 2003.
Finding Nemo's popularity continued to soar even after its theatrical run, cementing its status as a beloved film, evidenced by its remarkable achievement as the best-selling DVD of all time.
In a year as packed as 2003, Finding Nemo is a testament to the talent of Pixar and Disney's creative power.